U.S. Rep. William Lacy Clay spoke to a crowd about gun violence Wednesday night at Harris-Stowe State University. They responded many times with a simple message: They are hurt.
Hurt from the pain of over a dozen children killed by violence in St. Louis this summer, and many more who died in previous years.
Clay, D-University City, told the crowd he had a way to aid the fight against gun violence, his legislation known as the Local Public Health And Safety Protection Act, which would give local governments power from the federal government to create their own weapons laws.
"If you want to do the right thing about gun control, all you have to do is love your constituents more than you love the NRA's campaign donations," Clay said.
"We're not talking about taking guns from someone in Pemiscot, Missouri. I don't care what you do out there. Help us with this tragedy."
Clay was joined by the university's interim president, Dwayne T. Smith, St. Louis Public Safety Director Jimmie Edwards, Mayor Lyda Krewson, representatives from the St. Louis Black Aldermanic Caucus and representatives of Moms Demand Action.
As more than 300 people filled the room, they also signed letters to Missouri's U.S. senators, Josh Hawley and Roy Blunt, to pass bills that would increase background check requirements for those buying guns.
Both bills passed the House of Representatives in February.
"We need to remind them that they (Republicans) are the party of family values, so my question is how can we value the family if we don't value the lives of everybody in the family?" said Lewis Reed, St. Louis Board of Aldermen president.
"How can we value family if you don't value the lives of all these young kids that have been shot dead in the streets of St. Louis?"
Edwards noted that anonymous tips had recently increased, and quoted other statistics such as the fact there have been 1,651 nonfatal shootings in St. Louis this year.
He also called for a "social media exploitation surveillance program," saying that many events leading up to the homicides were published on social media.
"African American boys bear the plight of gun violence as both perpetrators and victims in the city of St. Louis. We have to be more outraged on many levels," Edwards said.
A community member spoke out during Edwards' speech, noting his frustrations with city leadership and the violence in the city. He was escorted out by a member of the sheriff's office.
Edwards continued after the outburst, noting the man's frustrations and saying that the gun violence problem was not a new one for the city, but had been going on "since 1857."
The man's outburst inspired many others in the audience to express their frustrations through the end of the town hall meeting. Ten people were slated to ask questions, make comments or provide solutions, but a line of more than 30 people nearly reached out into the hallway.
Krewson stated her support for Clay's bill and reassured the crowd that suggested gun permits for those in St. Louis would not be expensive.
On Tuesday, Gov. Mike Parson rejected calls for a special legislative session to address gun violence after St. Louis lawmakers on Saturday asked the chief executive to summon the Legislature for emergency action.
As the solutions and approaches were debated for the remainder of the night, the effects were clear as a mother whose child was killed over 10 years ago cried out in the audience.
At the same time of the town hall meeting, a vigil for 8-year-old Jurnee Thompson took place. Thompson, 10-year-old Nyla Banks and 15-year-old Sentonio Cox were killed last weekend in less than 48 hours in St. Louis .
"We have lost their talents, their energy and all of the remarkable things they would have accomplished," Clay said. "It's time to break the grip of the NRA."
Vigil for murdered children in St. Louis
Vigil for murdered children in St. Louis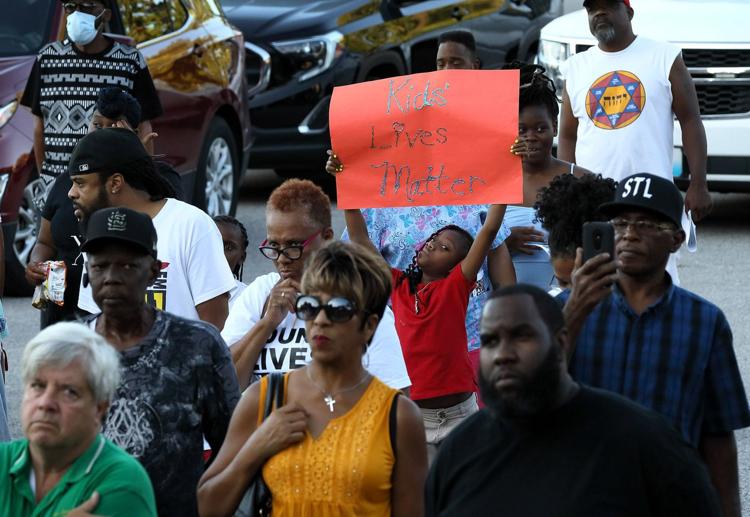 Vigil for murdered children in St. Louis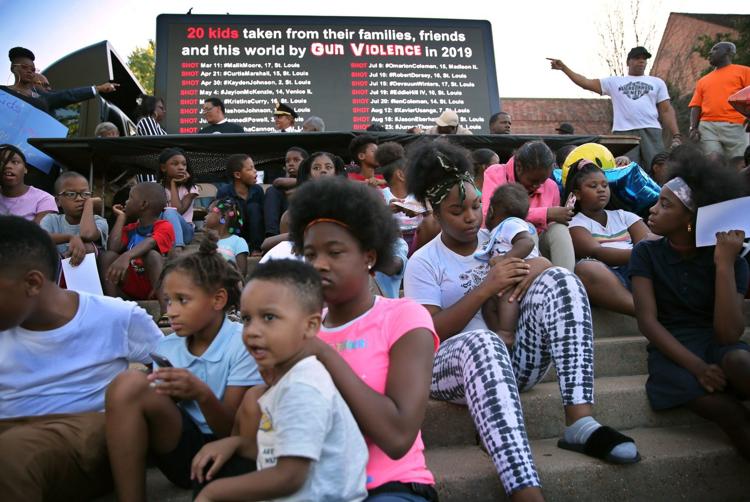 Vigil for murdered children in St. Louis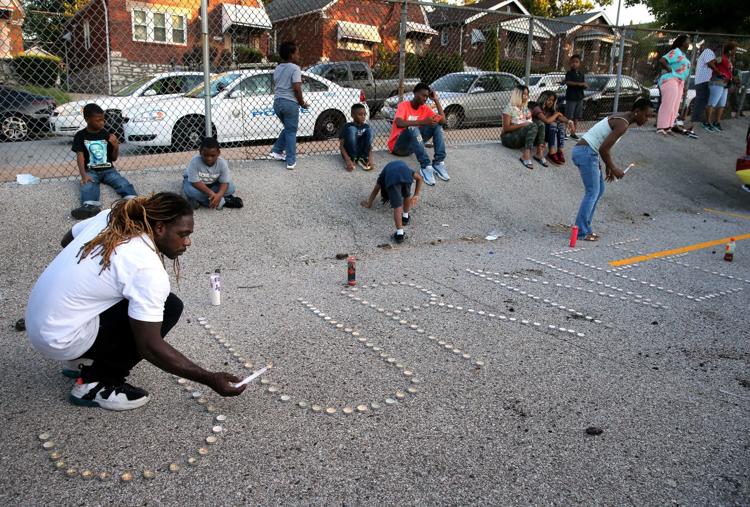 Vigil for murdered children in St. Louis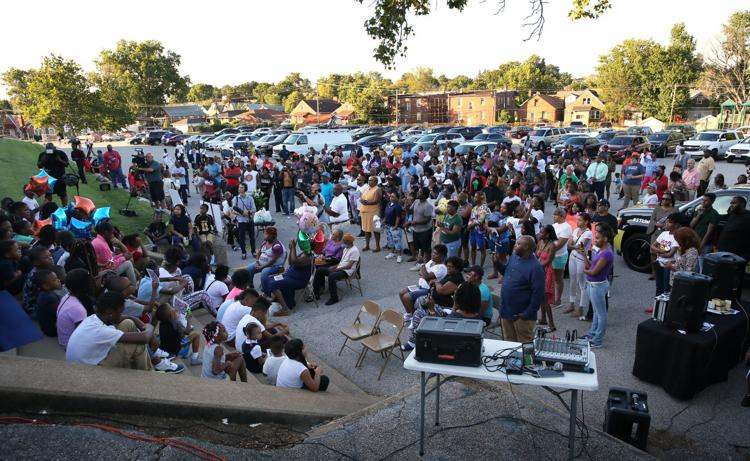 Vigil for murdered children in St. Louis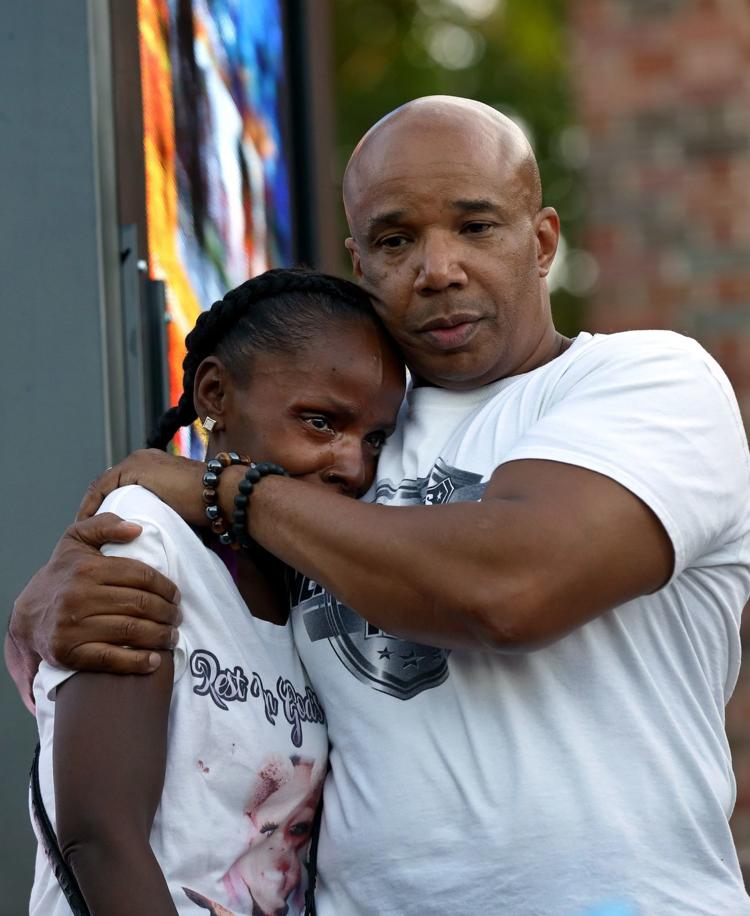 Vigil for murdered children in St. Louis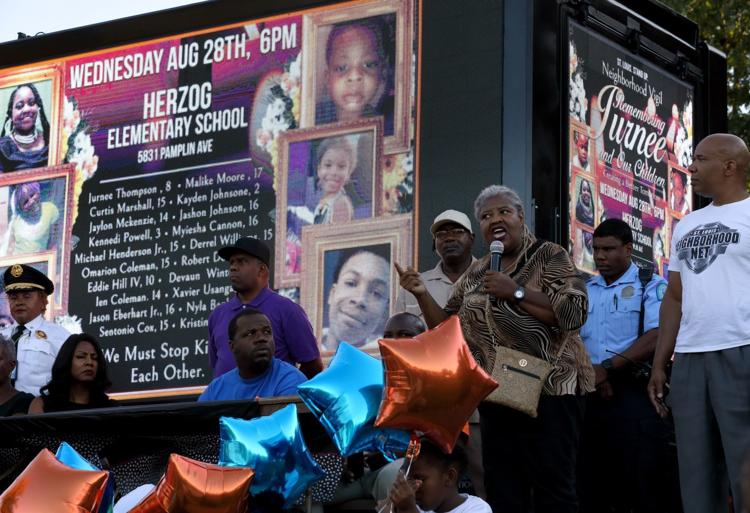 Vigil for murdered children in St. Louis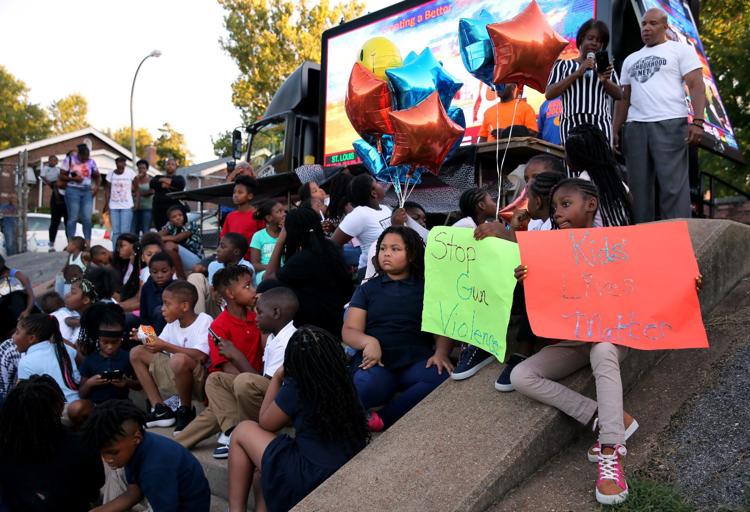 Vigil for murdered children in St. Louis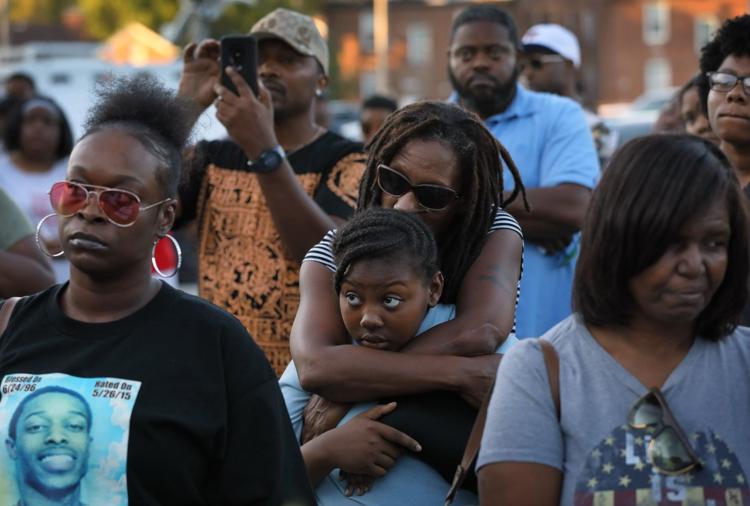 Vigil for murdered children in St. Louis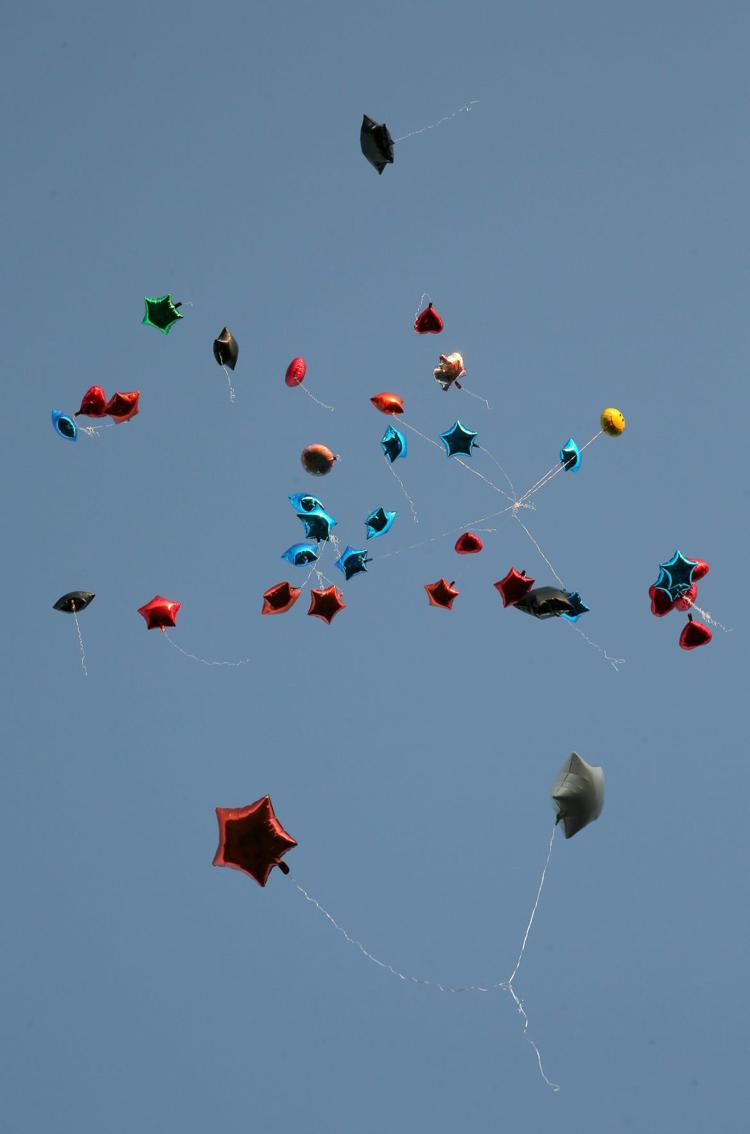 Shake off your afternoon slump with the oft-shared and offbeat news of the day, hand-brewed by our online news editor, Mandy St. Amand.