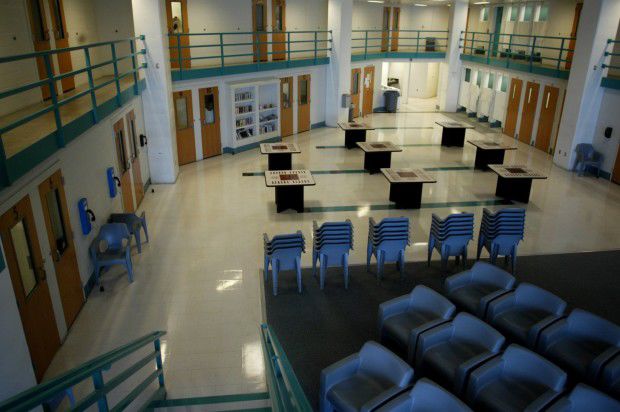 CLAYTON • Police and the St. Louis County Medical Examiner's office are investigating after a 34-year-old inmate died unexpectedly at the Justice Center.
Cedric Dunn, of the 7300 block of Verwood Drive in Florissant, was pronounced dead at the Justice Center at about 7:12 a.m. on June 13.
Earlier that morning, Dunn complained of not feeling well and nurses from the jail checked on him, said Herb Bernsen, jail administrator.
The nurses called paramedics at 7:06 a.m.
Dunn arrived at the jail on June 9 to await trial on a misdemeanor stealing charge. Court records indicate Overland police arrested him.
Bernsen said there did not appear to be any signs of foul play, but noted that Clayton police are still investigating.