The impact of Angie Housman's death is big and small and still felt by her family today.
'Overprotective dad'
Richie Bone never met his sister, Angie. She was kidnapped and murdered in 1993, nearly a decade before Richie was born.
The boy, now 16, feels he had a normal childhood. But he lived with overprotective parents, whose vigilance kicked in after they lost Angie. They let him ride his bicycle in his St. Ann neighborhood as long as his father, Ron Bone, followed close behind.
"He was always driving behind me," Richie says. "He was watching me to make sure I was okay."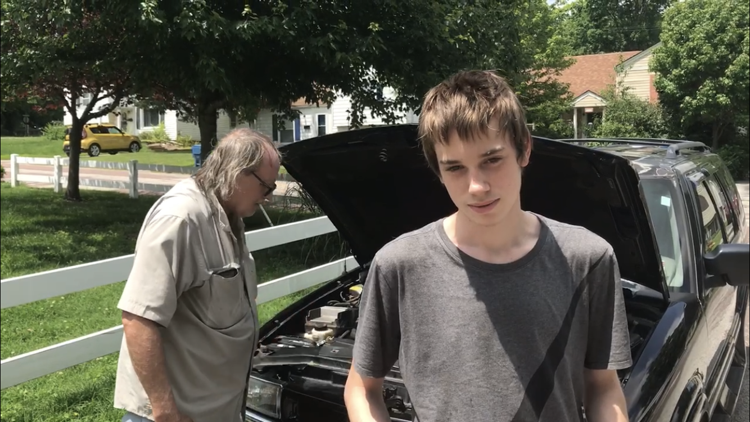 Richie recalls residents were continually alarmed when they saw the car following the boy on the bike.
"They kept saying, 'Do you want me to call police,' and I'd say, 'Nah, that's my dad,'" Richie says.
"He was being an overprotective dad," Richie says. "He was doing his job, I mean, what can I say."
More than two years ago, Richie stayed home from school to care for his mother, Diane Bone, when she was dying of cancer in their Woodson Terrace home. Ron Bone, an over-the-road trucker, was out of town a lot. She died in November 2016.
These days, Richie's dad is teaching him how to repair a broken-down black Chevy Blazer parked near his home. The car's power steering is shot. Richie will be getting the car as a present when he turns 18. At his dad's urging, Richie grabbed a socket Tuesday and lifted the hood.
"Living my life, trying to fix this thing," Richie says. "Trying to learn."
A bogeyman?
Angie Housman, 9, hopped from her school bus on the afternoon of Nov. 18, 1993, at the corner of Wright Avenue and St. Gregory Lane in St. Ann.
The bus stop was about a half-block from her parents' duplex. Angie walked up the street alone, carrying her blue-and-white book bag. She never made it home. No one saw what happened to her.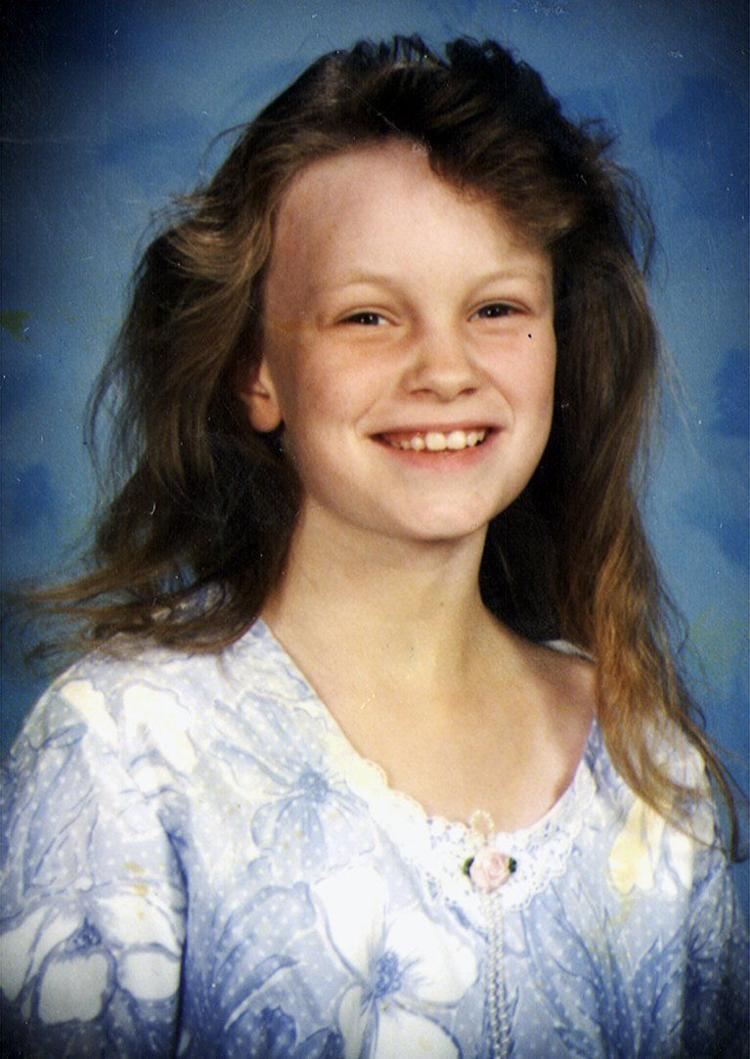 As the search geared up, a police dog tracked Angie's scent along Wright Avenue, then lost it about halfway to her house.
"We don't know if the wind blew the scent away in that time, or if she got into a car at that spot," then-St. Ann Police Sgt. Jim Mantle told a reporter at the time. "She couldn't just vanish. We don't know what happened."
Wright Avenue branches off from busy St. Charles Rock Road. It is a quiet, blue-collar neighborhood with streets nearby named after saints. Angie's bus let her off at St. Gregory Lane, near a Catholic parish school.
Buck Collier of Hermann, Mo., lived in a duplex next door to the Bone family before Angie turned 8. He described it as a "very safe neighborhood, with kids all over." He often would see Angie riding her bike or playing outside.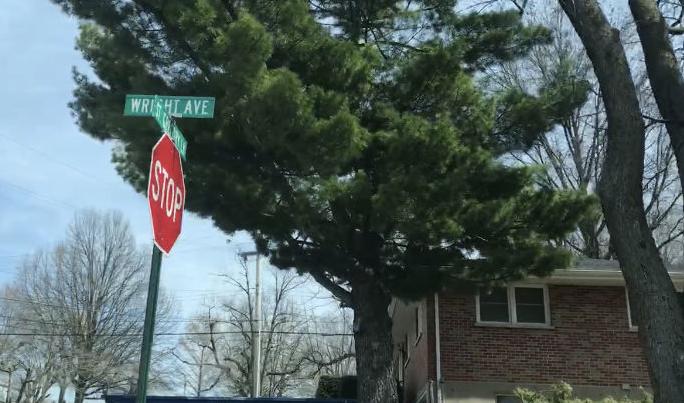 Angie was found dead in a remote area of St. Charles County, nine days later. She had been starved, handcuffed, sexually assaulted, and her eyes and mouth were covered by duct tape.
She was buried with a stuffed animal, a bear in a Santa costume. "That way," her stepdad says, "she has Christmas all year round."
A lead investigator once said he doubted the killer was a stranger. "I just can't see a total stranger roaming that neighborhood," the police official said years ago. "Everybody looks for the Bogey Man. But I've been a policeman for 33 years, and there's no such thing as the Bogey Man."
Now, more than 25 years later, authorities say the man responsible was apparently a stranger to Angie. Police haven't found any connection between him and Angie's family. He had relatives in the St. Ann area, including ties to a home a half-mile from Angie's school bus stop.
Angie would be 35 years old if she were alive today.
Moving on
After Angie's death, Ron and Diane Bone stayed a few more years at the two-bedroom duplex on Wright Avenue. They lived there with Angie's younger brother, Ronnie Jr., who was about 2 when Angie died. Diane Bone began closing the curtains all the time so she couldn't see the street. She was, according to her husband, sinking into a depression.
 "She'd see the street … and the bus stop and bust down crying," Ron Bone says. "She wasn't actually like herself. She wanted to kill herself. I kind of got her out of it, her sister got her out of it."
Jackie Bone, her sister-in-law who lives near Palm Springs, Calif., said the decline was heartbreaking.
"Before, she was always a happy person," Jackie Bone told the Post-Dispatch on Wednesday. "But afterward, she was never happy. She never got over it. There was something missing in her heart."
The Bones were told by a psychic that the killer would never be caught. She had hope beforehand, but that meeting took it out of her, Jackie Bone says. "She believed what that person said," Jackie Bone says. 
Debbie Klinger of Brentwood said she met Diane Bone at a grief support group in December 1993. Klinger was surprised that she showed up for a first meeting of Compassionate Friends within a month of Angie being found dead.
"Diane just looked like a shell of a human, nothing there," Klinger said. "She was just in shock after the loss of her daughter."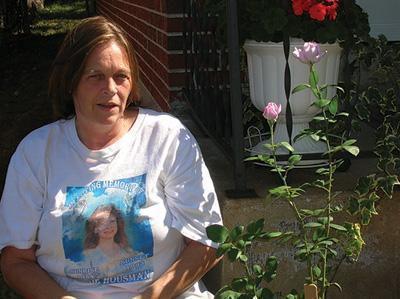 The Bone family was trying to find another place to live. But police told them not to move. "Just to keep an eye on us," Ron Bone says.
They moved anyway, in 1999, to a home on Harold Drive in Woodson Terrace, on the other side of St. Charles Rock Road. Diane Bone brought with her a habit of leaving the porch light on for Angie. That lasted about a year on Harold Drive.
In the move, they packed up most of Angie's clothing and a bevy of stuffed animals. Diane gave the clothes to little girls she knew. They kept her pink bicycle, which Angie won from a toy store as a 7-year-old.
She loved that bicycle, her stepdad says, especially the radio on the handlebars. She tuned it to KSHE to listen to the same rock music her stepfather liked. The bike is stored now in their back yard shed.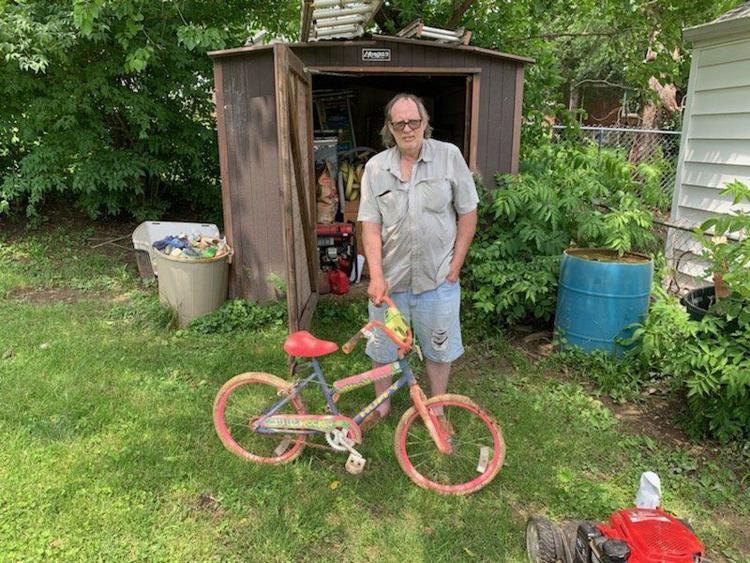 Diane's mood improved slightly when she went to work as a maid at Motel 6. She was able to get out of the house and focus on something other than her sadness, Ron Bone says.
"As long as she kept her mind on something," Bone said.
Ron Bone was working as a mechanic at Sears the day Angie disappeared. His own frustration and anger boiled over at work and he would punch walls, he said. Now, he works as an over-the-road truck driver at night, delivering liquor from the city of St. Louis to Columbia, Mo.
With news this week that police think they have solved the case, Bone says it's "fantastic" — albeit too late for Diane.
"We were hoping they'd find him before the wife passed away," Ron Bone says.
Ron Bone says he wonders what he would do to the man who killed Angie if Bone sees him in court or is in a room with him.
"No telling," he says with a laugh. "I'd probably put my fist into his head."