Friday will be closing arguments in the murder trial of Trenton Forster, accused of killing St. Louis County Police Officer Blake Snyder in 2016. Here is coverage of Thursday's testimony.
CLAYTON • Trenton Forster's father said he called St. Louis County police the day before Officer Blake Snyder was killed to report that his son was a danger and he would like police to pick him up. William Forster testified Thursday afternoon that he was concerned because he knew his son was getting high and driving.
A police officer told him they couldn't pick up someone unless he was a danger to himself or others, William Forster said. He said he told the officer he knew his son was a danger to others because he knew his son. He could not recall whether he told the officer that his son had a gun, he said.
The testimony came during the fourth day of the trial of Trenton Forster on a charge of first-degree murder. He is accused of killing Snyder, 33, on Oct. 6, 2016. The judge told jurors that closing arguments would be given Friday. Forster's attorney said Trenton Forster would not testify.
On Oct. 5, 2016, William Forster said Trenton came to his house and wanted to come in, but William wouldn't let him. Trenton then asked for a Coke, and his father gave him one, he said. Trenton's eyes kept closing and he was staggering, William said. William told him to wake up. Trenton then went to his car.
"He gave me the peace sign and drove down the street," William Forster said. Then the elder Forster called police.
Both Forster's parents and other relatives testified about Trenton's troubled childhood, drug and alcohol use and efforts to get him help. Family members spoke of their anguish as they tried to help him or give him a place to live.
William Forster said his son was persistent and wouldn't stop until he got what he wanted. Once, William Forster locked the door to his home office. He said Trenton knocked on the door for hours until his father finally let him in.
William Forster said he had his own addiction — to pain pills — when Trenton was 9 or 10.
Trenton was suspended from the eighth-grade football team after he was caught with alcohol.
William Forster said the custody battle during his divorce from Trenton's mother went on for three or four years before he was awarded custody. In 2013, he moved to St. Louis. He wanted to get Trenton out of Hannibal, he testified, because of drugs there.
Initially, Trenton's anger and talk of suicide eased, but then he started doing drugs, his talk of suicide increased and he had meltdowns that would last for hours, William Forster said.
Trenton was in a drug rehab program but wasn't compliant. When he jumped from the car on the way home, his father called police. Trenton returned home and went into a 50-day drug rehab program. In March 2015, William Forster told Trenton that he was taking away his cellphone because he was getting bad grades. Trenton threatened to kill himself, his father called police, and Trenton was taken to a hospital. When he got home later, he threatened to kill his father if William called the police again. William said he called police and Trenton went back to the hospital, this time for a week, and then transferred to a residential treatment center.
He was supposed to stay there for several months, William Forster said, but after a few weeks Trenton persuaded his father to get him released.
In April 2016, William said he caught Trenton stealing money from his stepsister and told him he would have to find a new place to live once he turned 18.
Two days before Snyder was shot, William and Trenton met, and Trenton talked about the gun he had purchased. He told his dad he got it to protect himself. William said he told Trenton that nobody ever wins in a gunfight.
Under questioning from a prosecutor, William said he was not aware of his son's anger toward police until Trenton called him from jail and said, "(Expletive) the police."
Christina Forster, Trenton's mother, said Trenton began having panic attacks in elementary school. She said he began talking about killing himself while he still lived in Hannibal. She tried to get him counseling but her husband resisted, she said. Later, when Trenton was 18 and lived with her briefly in Tennessee, she said she tried to get him into counseling, but he resisted.
Trenton's grandmother, Crystal Forster, testified that on the day before the killing she told Trenton he should use the money he received in a settlement from a car accident when he was a child to get an apartment.
No, he told her, he needed to get a gun, because there were some people after him.
Snyder was 33 when he was shot to death in the South County municipality of Green Park. Another officer shot and injured Forster after Snyder was hit. Forster is charged with assault for pointing his gun at that officer.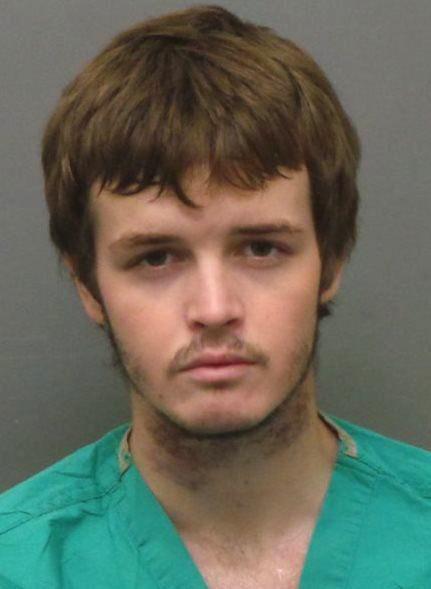 Forster's public defender has argued that Forster, now 20, had "diminished capacity" because of past trauma, mental illness and drug use and says he should be found guilty of second-degree murder rather than first-degree murder. The difference in punishment would be life in prison with or without the chance of parole.
Witnesses Thursday described Forster's erratic behavior, drug use, suicidal statements and desire to get a gun because people were after him. But on cross-examination, prosecutors asked questions about Forster's active choices.
"Even on drugs, he's still making choices, right?" Jason Denney asked Forster's brother, Brandon Forster, at one point.
"Everyone makes choices, sure," Brandon Forster responded.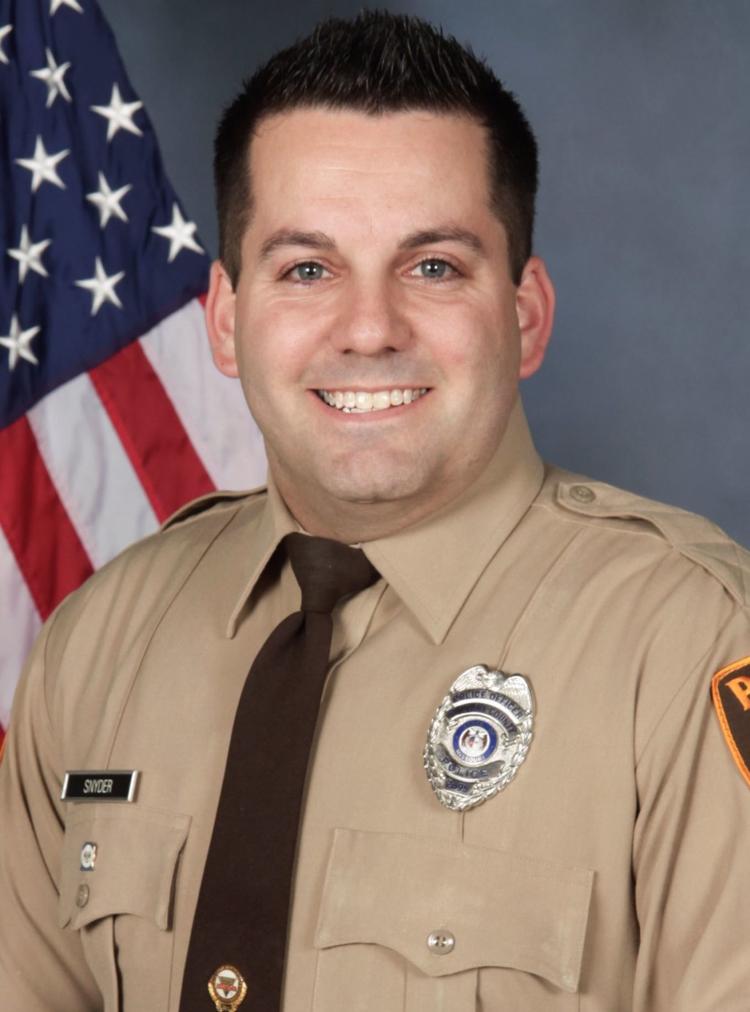 Brandon Forster said Trenton wanted a gun, but Brandon Forster declined to help, believing his brother was suicidal. He told jurors his brother had intense fits and tantrums as a child and "never grew out of it."
Cynthia Soest, an aunt he had stayed with in 2015, testified she saw Trenton Forster often in September 2016. He begged to stay with her again. He seemed to be on drugs, she said. He had a bad temper. He wanted a gun.
"Every time he left, I was just waiting for something terrible to happen," she said.
She testified that she didn't call police, saying she was afraid. Family tried to get him to go to psychiatric treatment but he resisted. She said she wanted to have him involuntarily committed.
As with other witnesses, prosecutors asked her about his "choices."
"Those were his choices, right?" a prosecutor asked.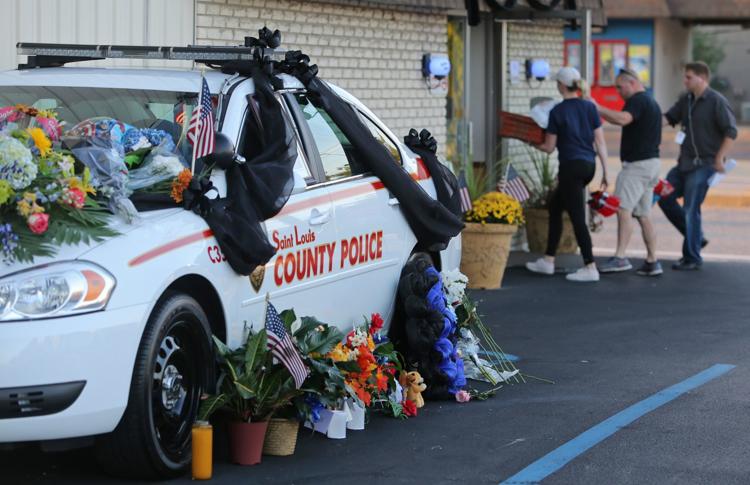 St. Louis County police officer shot 'almost immediately' while answering call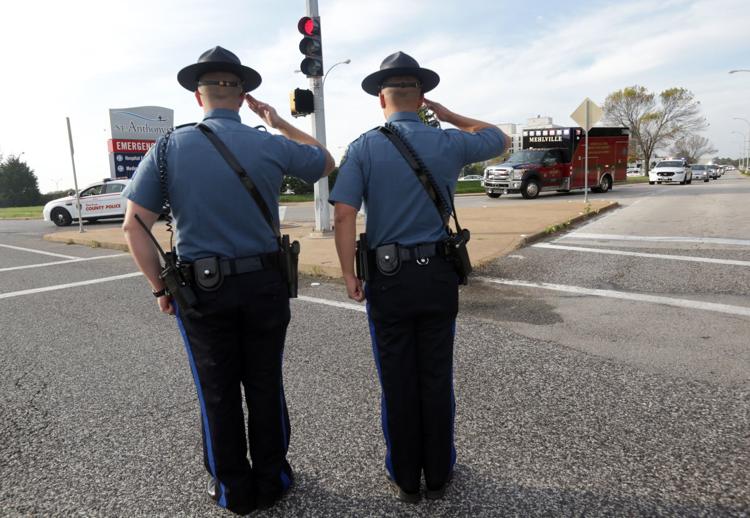 Blake Snyder as a teenager in 2002
County officer killed, suspect in critical condition in Green Park shooting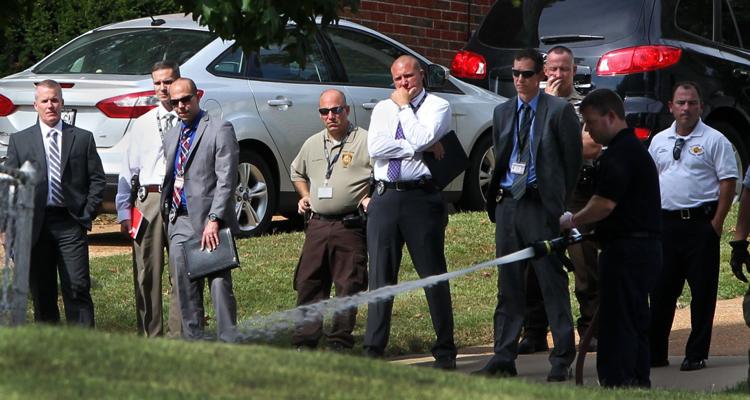 County officer killed, suspect in critical condition in Green Park shooting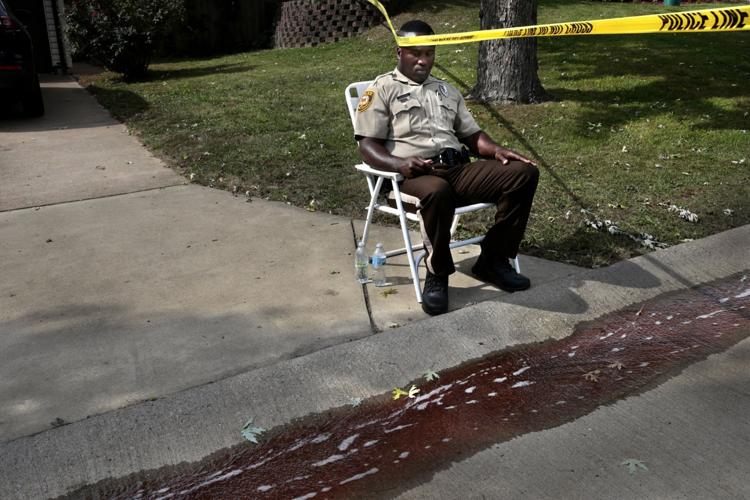 Memorial set up for slain county officer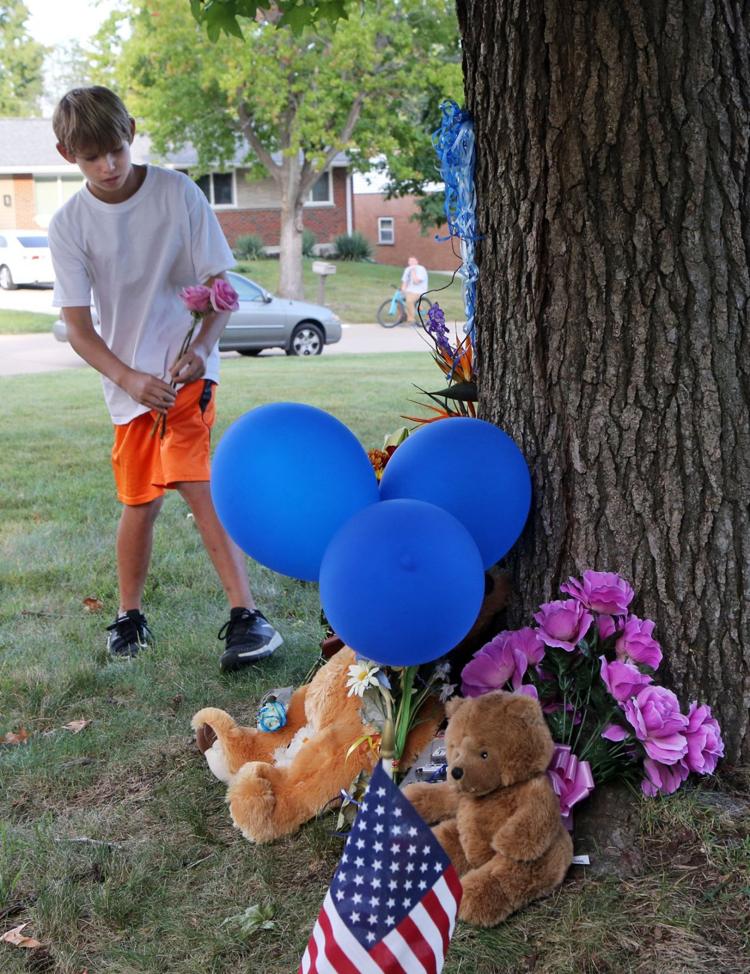 Memorial set up for slain county officer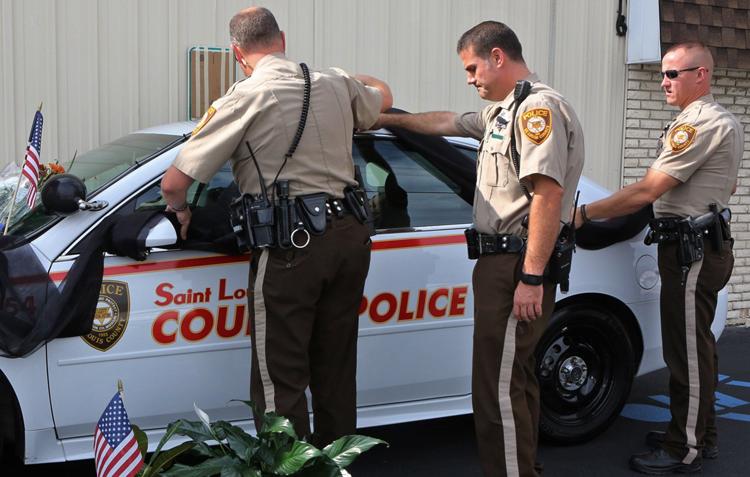 Blake Snyder vigil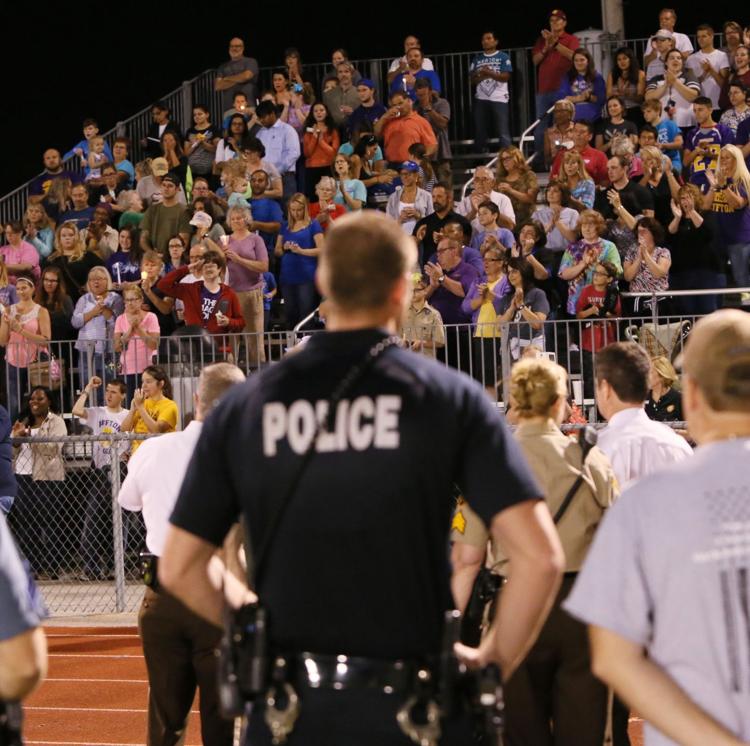 Blake Snyder vigil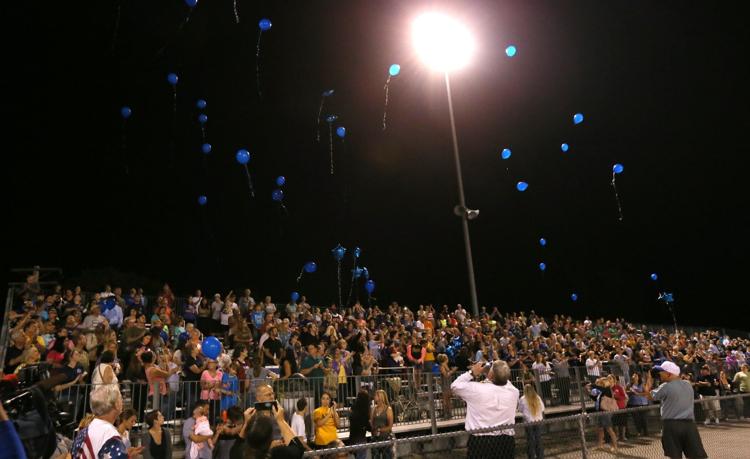 Blake Snyder vigil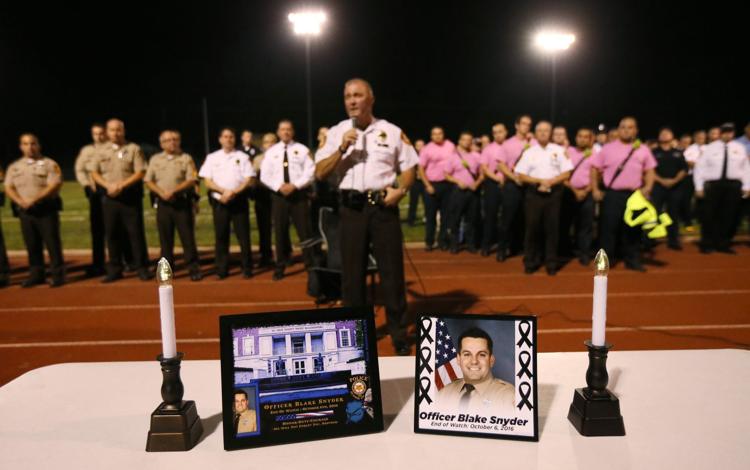 Blake Snyder vigil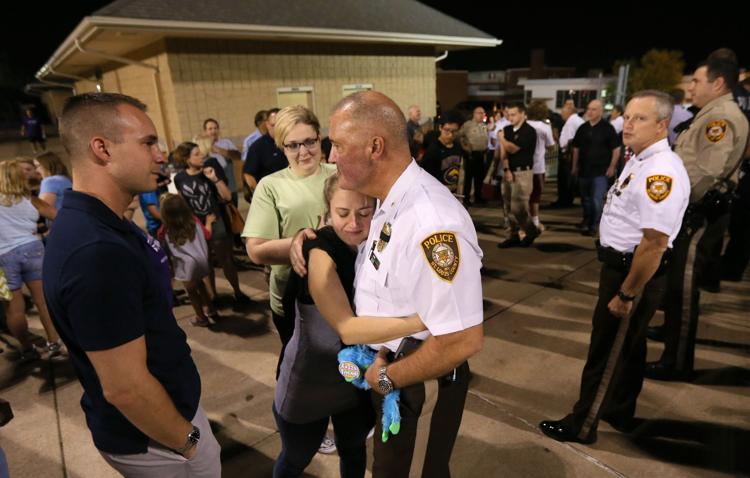 Memorial for officer Blake Snyder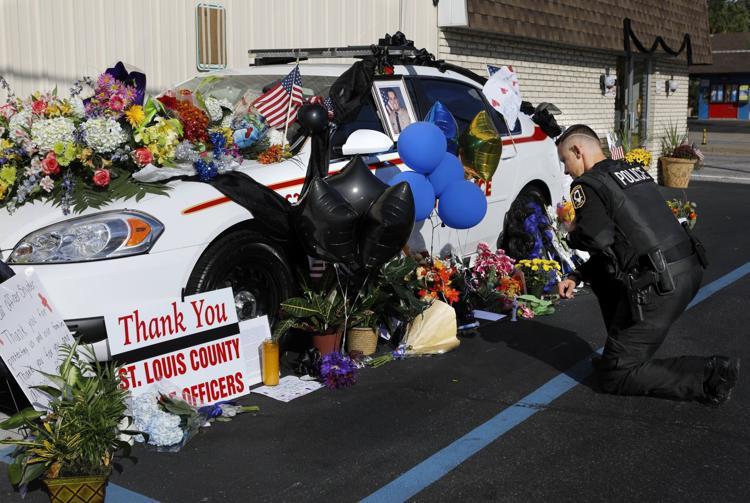 Memorial for officer Blake Snyder
Memorial for officer Blake Snyder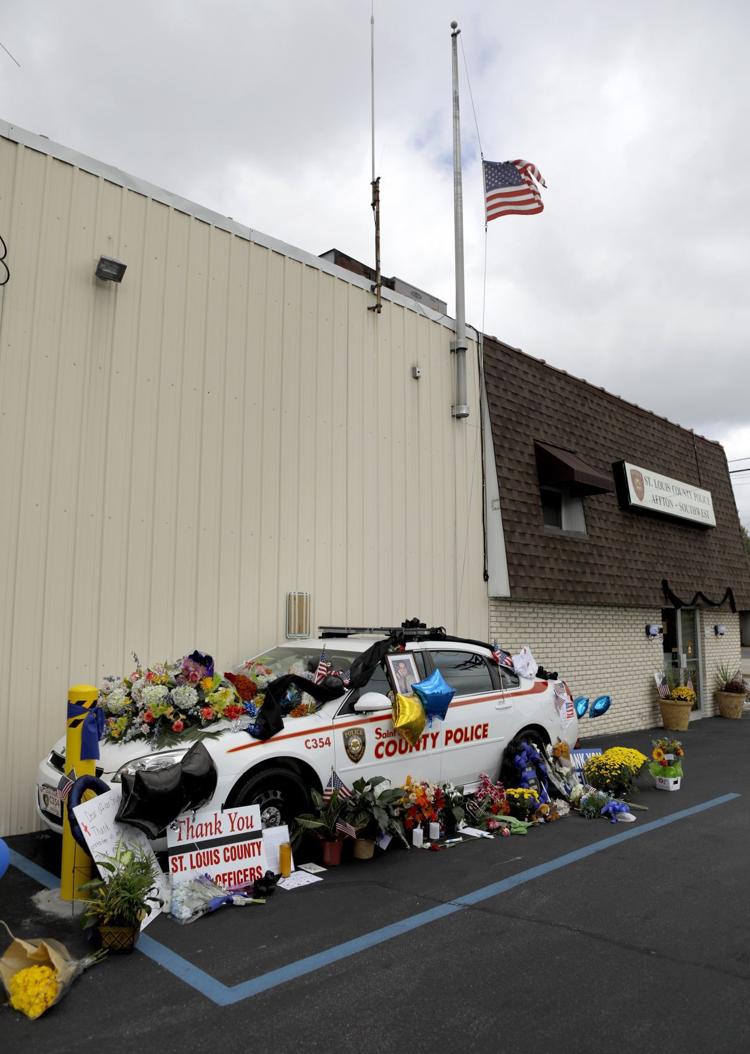 Memorial for officer Blake Snyder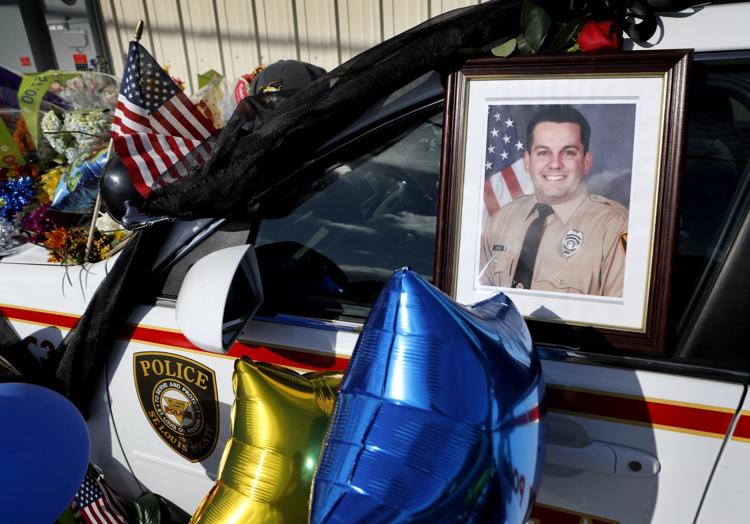 Memorial for officer Blake Snyder
Memorial for officer Blake Snyder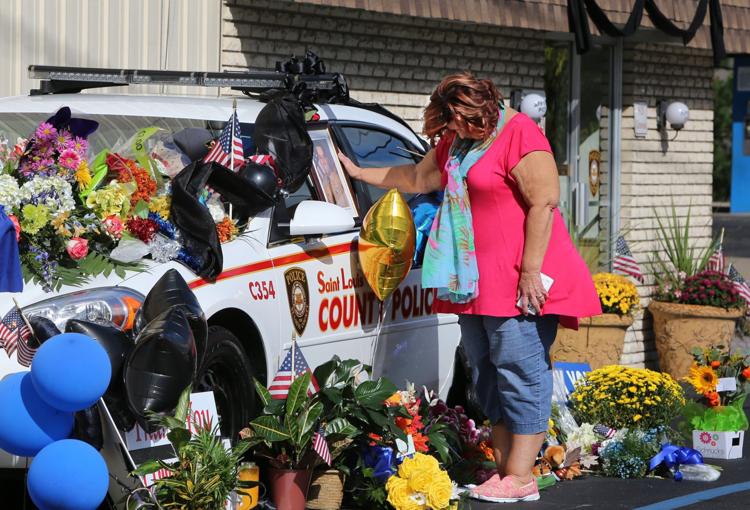 Memorial for officer Blake Snyder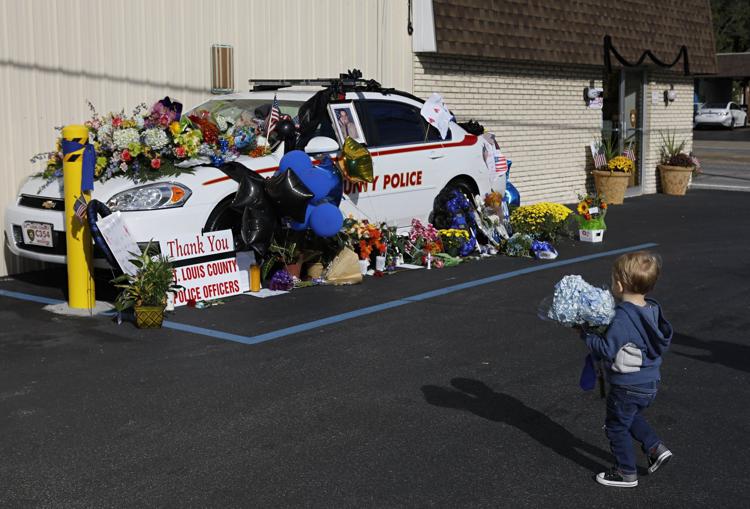 Memorial for officer Blake Snyder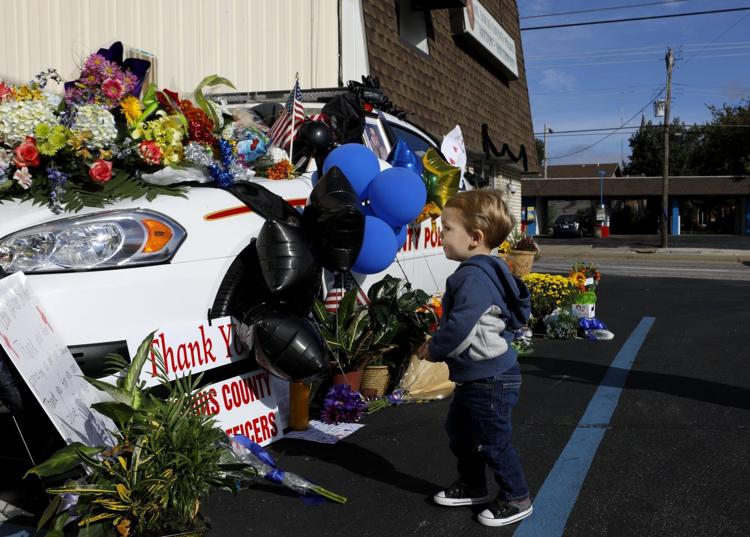 Memorial for officer Blake Snyder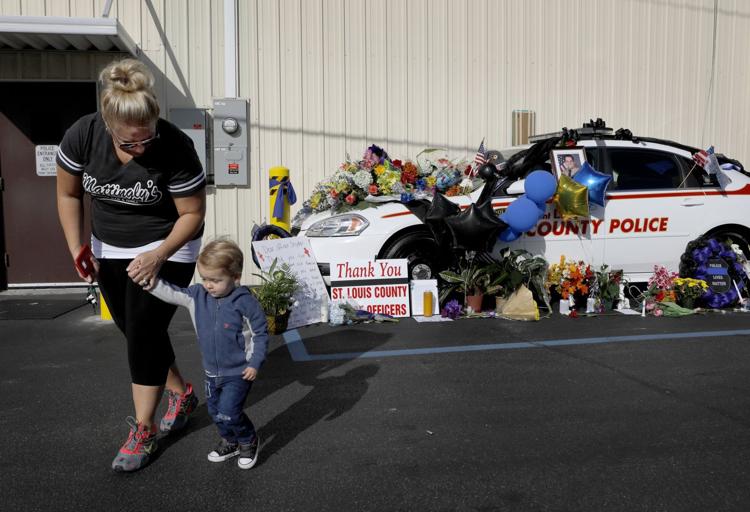 Memorial set up for slain county officer
Memorial set up for slain county officer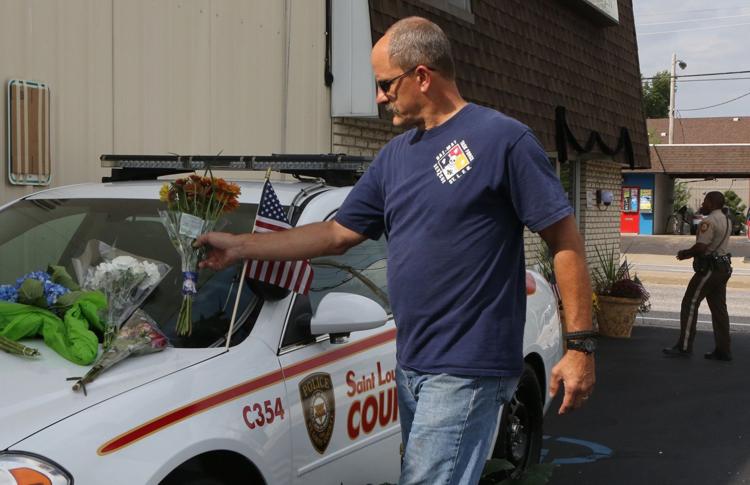 Memorial set up for slain county officer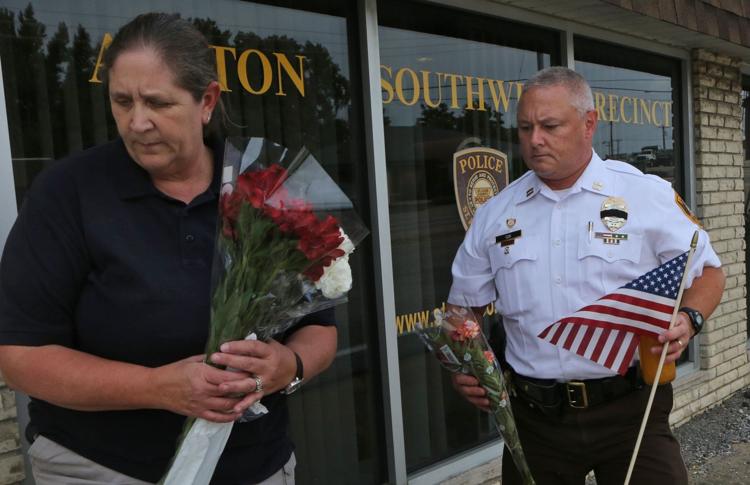 Teen charged with murder in morning shooting of St. Louis County police officer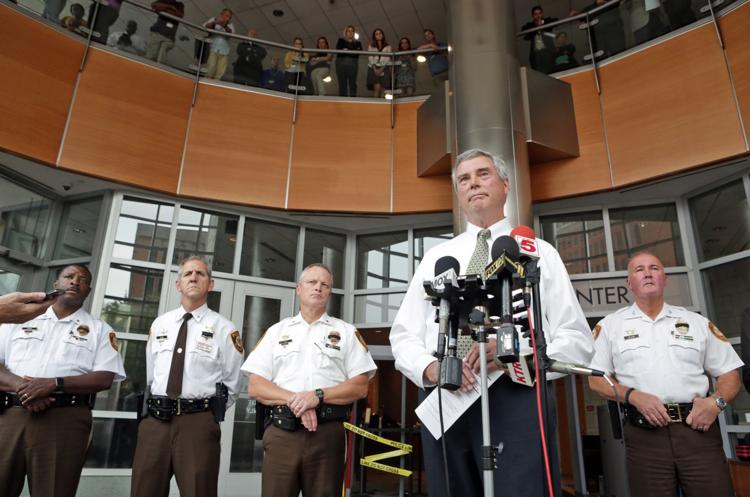 County officer killed, suspect in critical condition in Green Park shooting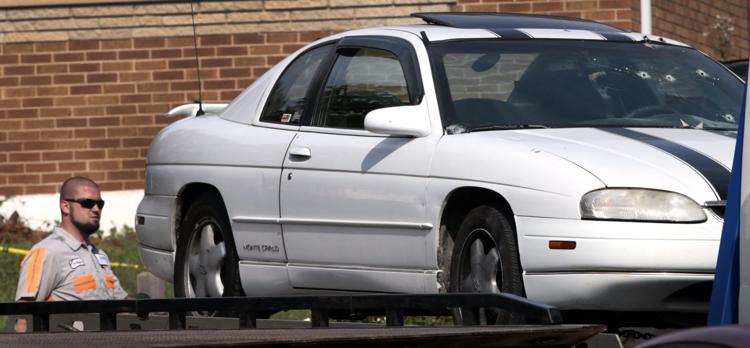 County officer killed, suspect in critical condition in Green Park shooting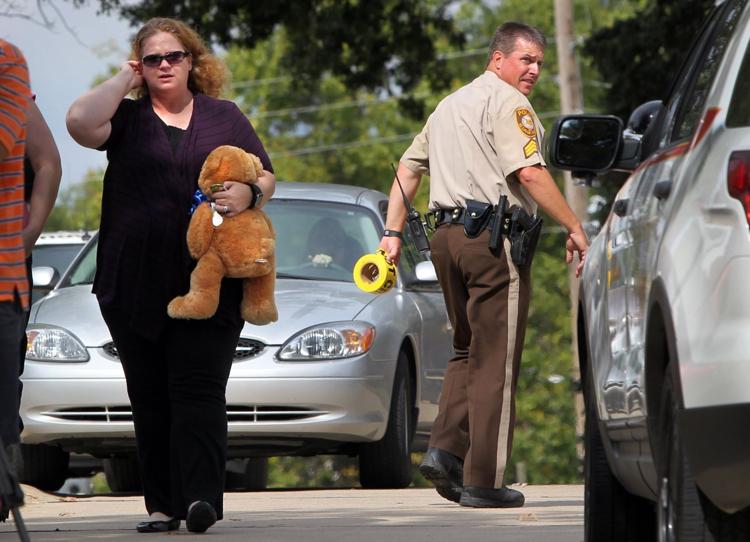 County officer shot in south St. Louis County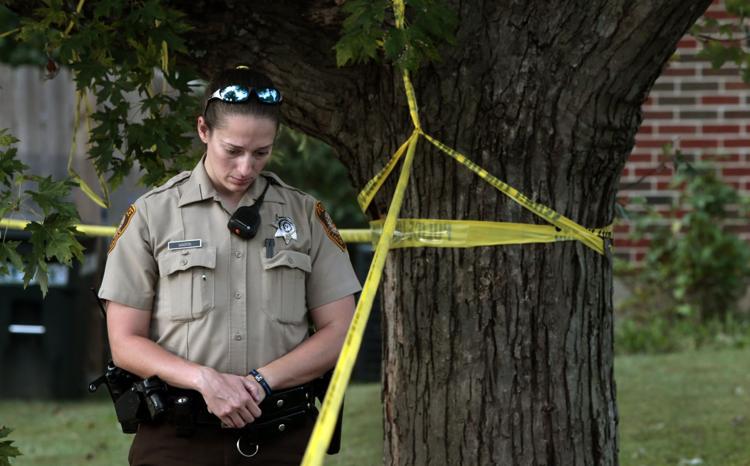 County officer shot in south St. Louis County