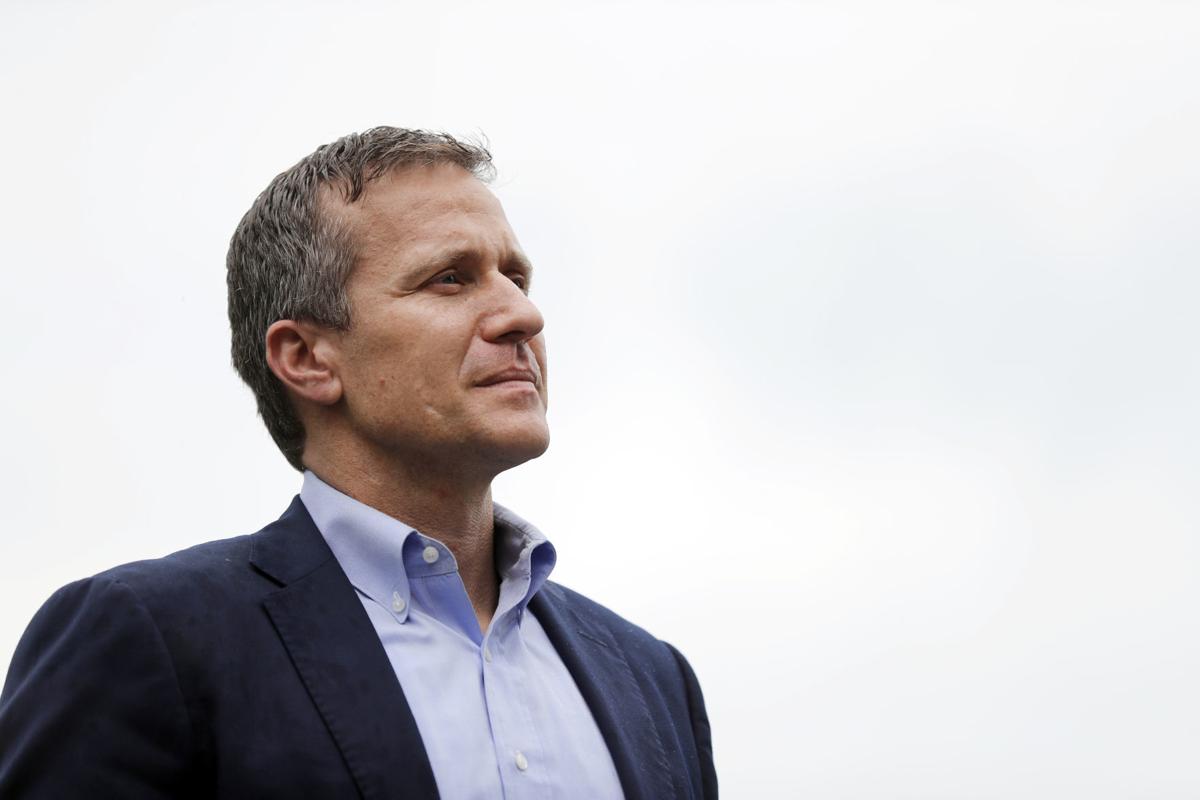 JEFFERSON CITY • The Cole County prosecutor announced Friday he will not pursue a criminal case involving Gov. Eric Greitens' use of his ex-charity's donor list for his 2016 political campaign.
In a three-sentence statement posted to his website, Prosecuting Attorney Mark Richardson confirmed that his office reviewed information provided in April by Missouri Attorney General Josh Hawley's office about Hawley's probe into the embattled governor's use of a fundraising list from The Mission Continues.
"After due consideration, I have decided not to file the criminal charge suggested by the AGO. My office has no further comment on this matter," Richardson said.
Hawley launched an investigation of Greitens in February after a Post-Dispatch report revealed that Greitens' may have filed a false campaign fundraising report, which is a Class A misdemeanor.
Hawley spokeswoman Mary Compton said the attorney general stands by his belief that a crime may have been committed.
"Prosecuting attorneys have the discretion whether to pursue criminal charges, but this office stands by its determination that the information provided supports a determination of probable cause," Compton said.
Richardson's wife works for state Rep. Bill White, a Joplin Republican who has supported Greitens. In late April, White's wife, Dr. Margaret "Ellen" Nichols, received an appointment from Greitens to the State Board of Registration for the Healing Arts.
The position does not pay a salary, save for a $50 per diem for each day members devote to the work of the board.
This month, White said it was insulting to even ask about whether Richardson has a conflict of interest in this case.
"No," White said. "Your question impugns the integrity of individuals" and is "totally inappropriate."
Richardson's wife, Rejina Richardson, similarly said "no" when asked if her husband had a conflict of interest.
Richardson's announcement came just hours before Missouri lawmakers opened a special session to consider the possible impeachment of the Republican governor.
Among the evidence under review by a special House committee is Greitens' use of the fundraising list. The panel also is reviewing his use of so-called "shell companies" to conceal the identity of donors.
House Minority Leader Gail McCann Beatty, D-Kansas City, was critical of Richardson's decision.
"Two years ago, Cole County Prosecuting Attorney Mark Richardson aggressively prosecuted a group of elderly black pastors for singing hymns in the Senate. Today, he announced that he can't be bothered to pursue charges against a Republican governor accused of actual crimes. Mr. Richardson clearly has difficulty assessing threats to the integrity of state government," she said in a statement.
Shake off your afternoon slump with the oft-shared and offbeat news of the day, hand-brewed by our online news editor, Mandy St. Amand.