UPDATED at 4 p.m. Tuesday with additional details.ST. LOUIS — A bronze statue of Christopher Columbus erected in Tower Grove Park in 1886 was taken off its pedestal and removed Tuesday at the direction of the park's Board of Commissioners, making St. Louis the latest of several U.S. cities to contend with controversial monuments this month amid national protests for racial justice.
Crews used a crane early Tuesday to carefully remove the statue and load it onto a truck, leaving only its stone base marked with fading graffiti.
"By taking this action, Tower Grove Park reaffirms its commitment to being a place of welcome, and to caring for the people's park in the best way possible," the park's board said in a statement.
Police had told the board that officers wouldn't be available to monitor the statue, so the panel decided to take it down before vandals damaged or destroyed it, according to a source close to the board who asked not to be identified.
Board President Steve M. Kidwell declined to comment beyond the board's written statement. Park Director Bill Reininger also declined to discuss the statue's removal.
The statue will be cleaned and put in storage, with its future undecided.
Tower Grove Park is public but its operation is overseen by the independent Board of Commissioners, not city government. About half of the park's budget comes from the city; the rest is from rentals, donations and other sources.
The board said in a statement that the statue's original purpose was to celebrate the contributions of Italian immigrants in the region, a group that often faced bigotry. "But now, for many, it symbolizes a historical disregard for indigenous peoples and cultures and destruction of their communities," the board's statement said.
The statue was unveiled in the park on Oct. 12, 1886, making it one of the first Columbus statues in the country, according to newspaper reports from the time.
Henry Shaw, who founded the park and whose gardens became the nearby Missouri Botanical Garden, commissioned the piece by Munich artist Ferdinand von Miller. The two had fierce arguments over whether the monument would be bearded or clean-shaven. It ultimately depicted a bearded Columbus.
Shaw also commissioned von Miller to create statues to William Shakespeare and German explorer and naturalist Alexander von Humboldt for the park, in part to acknowledge Italian, German and English immigrants in St. Louis.
For years the explorer's statue was a center of Columbus Day celebrations for the Italian community and Catholic groups like the Knights of Columbus, according to accounts in the Post-Dispatch.
But today Columbus statues across the country have been criticized by some as symbols of exploitation, and several have been toppled or removed in the last few weeks amid protests sparked by the Memorial Day killing of George Floyd in Minneapolis.
As the St. Louis statue was being removed from Tower Grove Park, a couple of men walked up and yelled in protest of the move. Others cheered as it was taken off its base. The statue swung around and was put on a trailer bed.
"Iconoclasm," said one man, who didn't want to give his name. "I think it's absurd."
"It's historical," said Justin King, 38, who lives in Tower Grove South and happened to walk by the statue as he pushed his 2-year-old son in a stroller.
King is a sculptor who makes large-scale, whimsical animals out of cardboard. "I think it shows great empathy and compassion to make change for others," he said. "That statue might not mean much to me, but it may mean a lot to someone else. It's historical no matter how you look at it."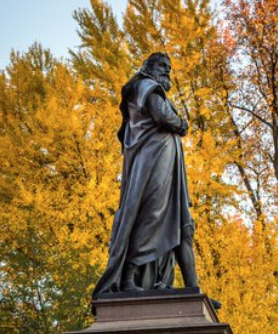 St. Louisans of Italian descent were split on the removal.
Angelo Sita, former president of the Columbus Parade in the 1980s, said he disagrees with the removal and said the reputation of the 15th century explorer has been tarnished in the last 15 years.
"Radical groups — left, right, whatever — only perceive what they think is correct. There's no toleration for other points of view right now," Sita said.
Rio Vitale, president of Ciao St. Louis, said he was sad to hear the statue was removed. Ciao St. Louis is a nonprofit organization that promotes Italian heritage in St. Louis. "It was put there because of discrimination against Italians, to honor Italians, not to honor Christopher Columbus," Vitale said.
But he hopes the removal can help advance national reforms protesters have demanded in the wake of Floyd's death. "What I hope comes from this is real reform — health care, education and protection under the law," Vitale added.

Another group, the Italian Community of St. Louis, said it is "officially neutral" on the removal of the statue.
"While many in our community applaud its removal, there are some who do not," the group said in a statement. "The Italian Community of St Louis stands with Black Lives during these trying times and urges dialogue on all sides. We know that Columbus has been a controversial figure and we apologize for the hurt that this man has caused. There are many other Italian figures who would better represent Italians in St Louis."
Michael Cross is a member of the Italian Community of St. Louis. He also is president of St. Louis-Bologna Sister Cities. He said the city should have a statue of someone like Guglielmo Marconi, who invented the radio, or the painter Leonardo da Vinci. "They represent the innovation and the artistic ability of Italians," Cross said. "They were not conquerers but artists."
The statue wasn't the first controversial monument to be removed in St. Louis. Calls for it to come down intensified after the 2017 removal of the Confederate Memorial in Forest Park, which faced similar protests and vandalism. The city removed that monument in June 2017 and reached an agreement to put it in the care of the Missouri Civil War Museum at Jefferson Barracks.
It was unclear Tuesday what will now become of the pedestal and area in Tower Grove Park where Columbus stood.
Eric Ellingsen was in the park Tuesday and saw the statue come down. He teaches landscape architecture at Washington University and was walking through the park with his 7-year-old son.
Ellingsen said the moment was an opportunity for conversation, especially with his son. "It's difficult to separate a legacy that Italian Americans take great pride in from one that causes pain," he said. "I just think it's so complex. I'm glad we didn't get to miss it."
Desmon Hines, 30, lives in Tower Grove East and said he was glad to see the statue come down. "It feels like you don't belong in the park, it's not for you," he said. "It's not a park that's free for all if you have a statue of him."
Christopher Columbus statue removed from Tower Grove Park
Christopher Columbus statue removed from Tower Grove Park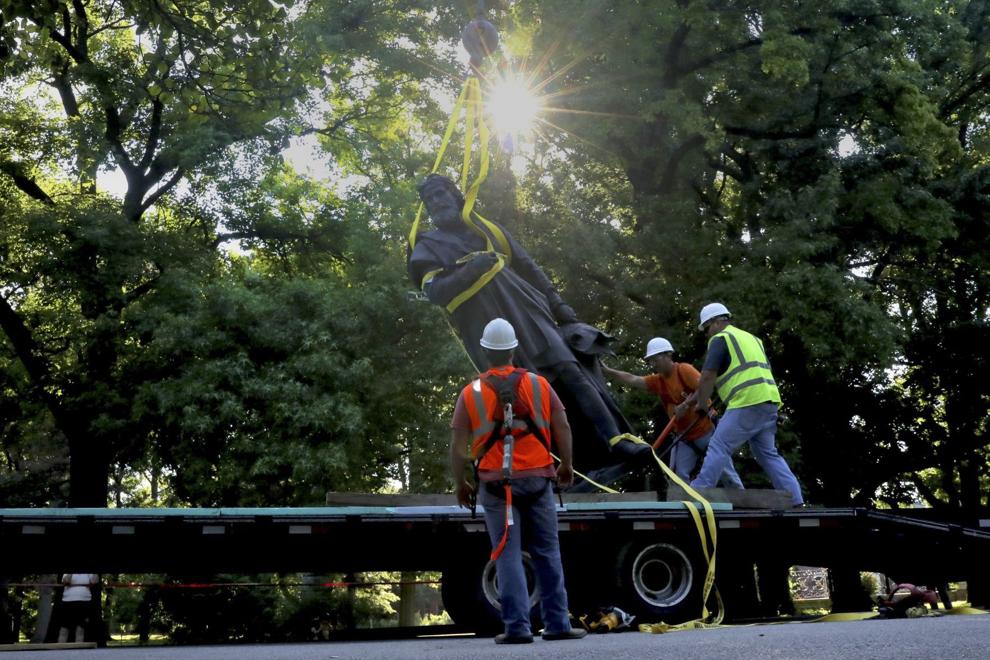 Christopher Columbus statue removed from Tower Grove Park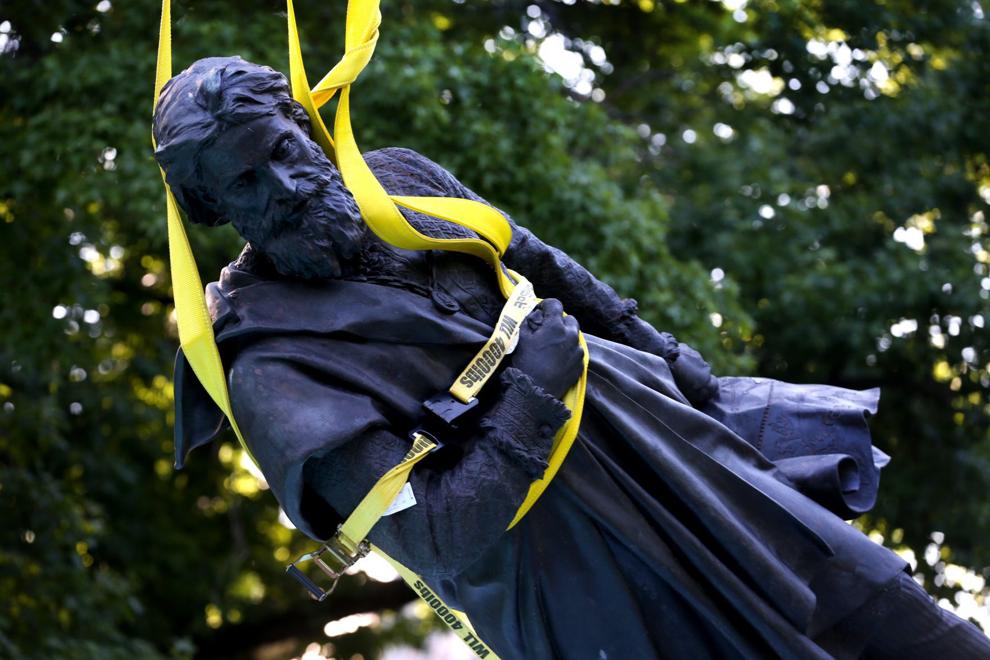 Christopher Columbus statue removed from Tower Grove Park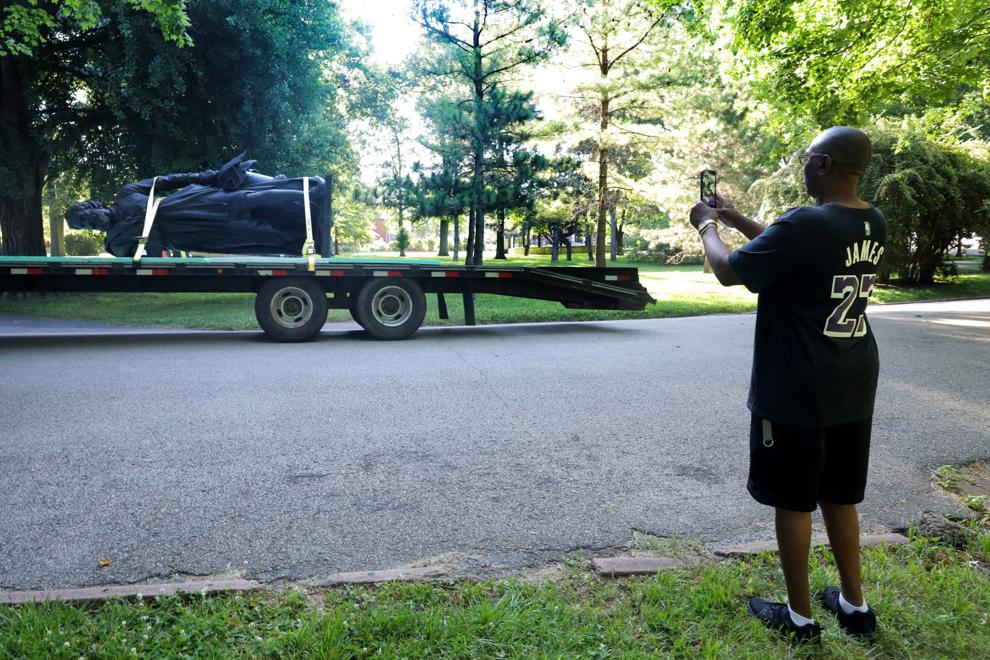 Christopher Columbus statue removed from Tower Grove Park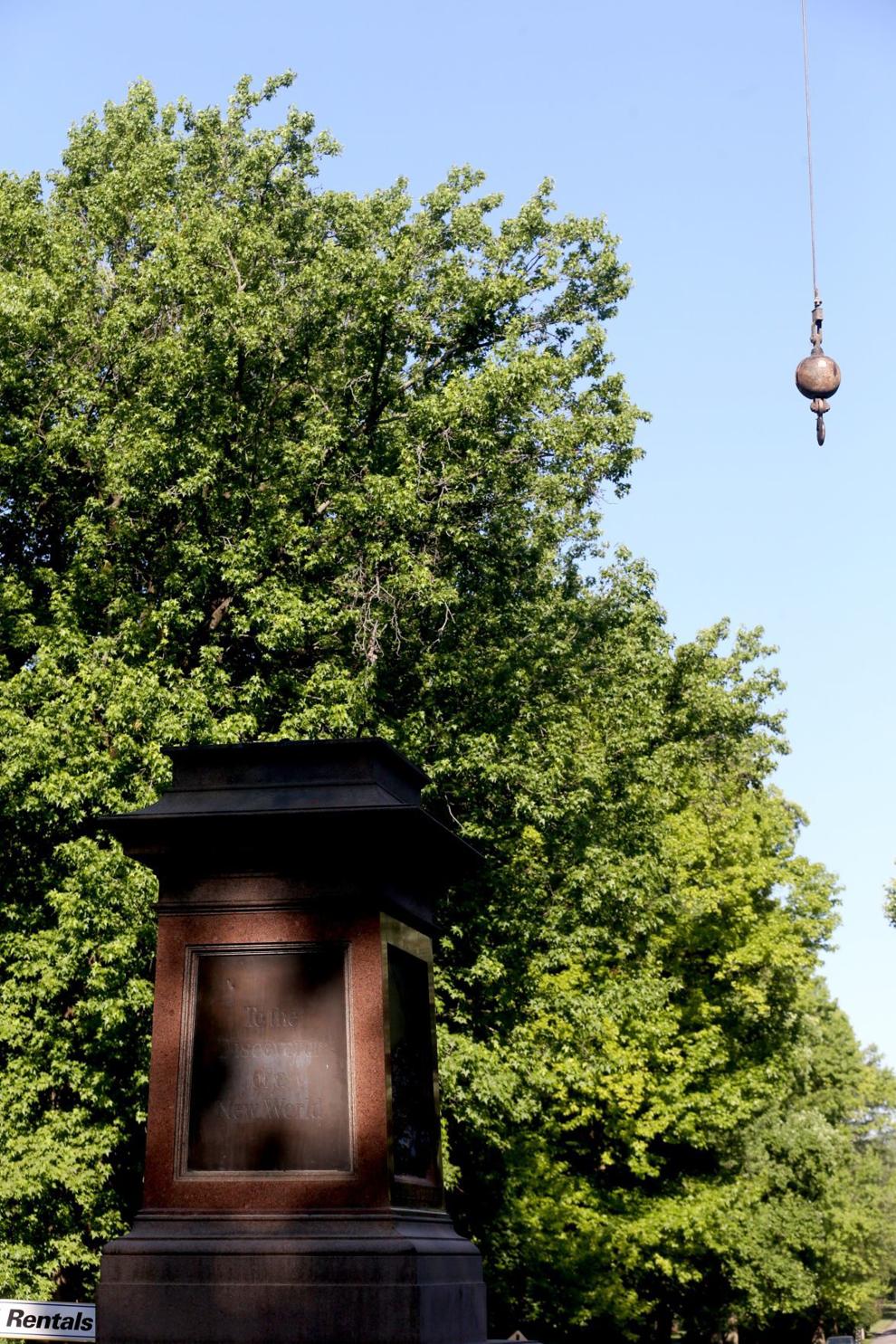 Christopher Columbus statue removed from Tower Grove Park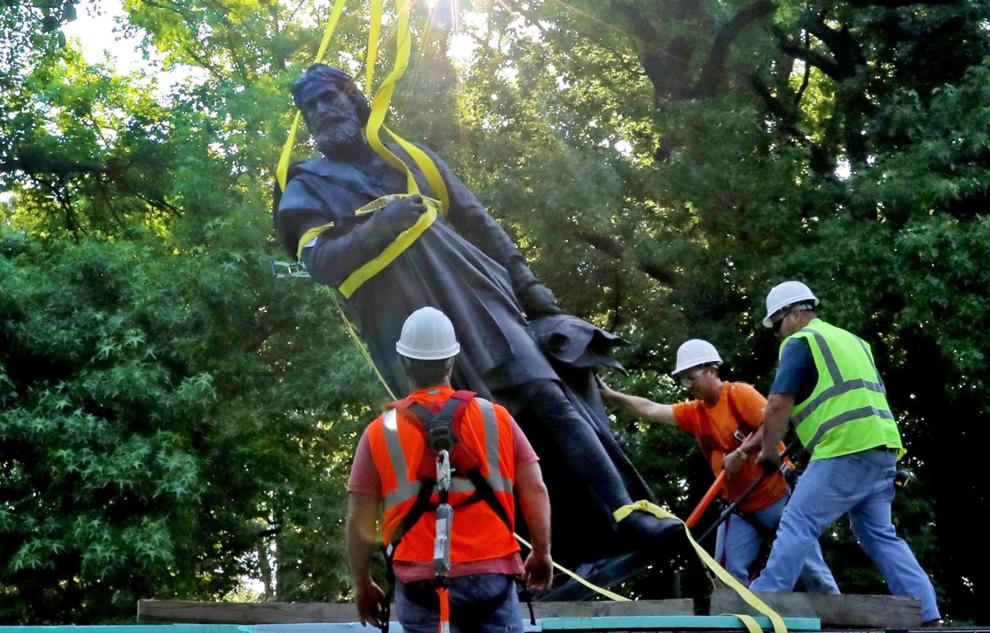 Christopher Columbus statue removed from Tower Grove Park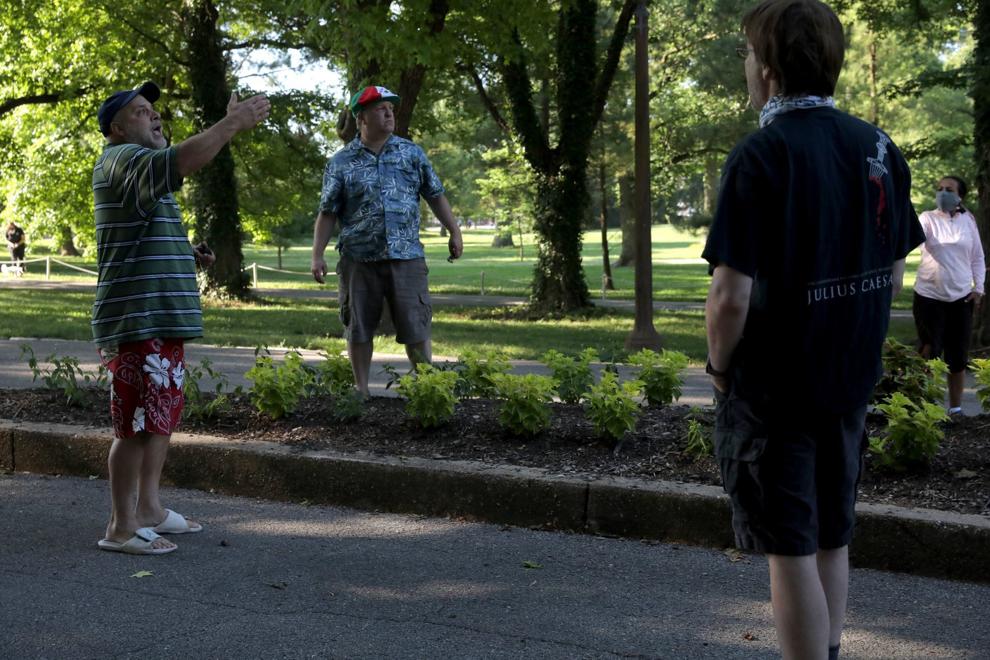 Christopher Columbus statue removed from Tower Grove Park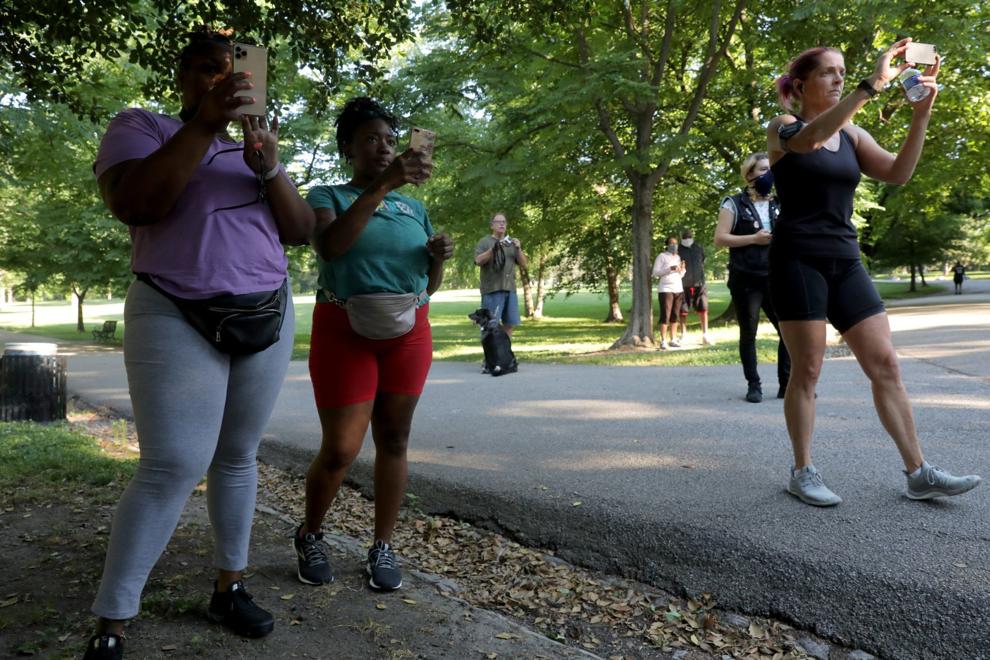 Christopher Columbus statue removed from Tower Grove Park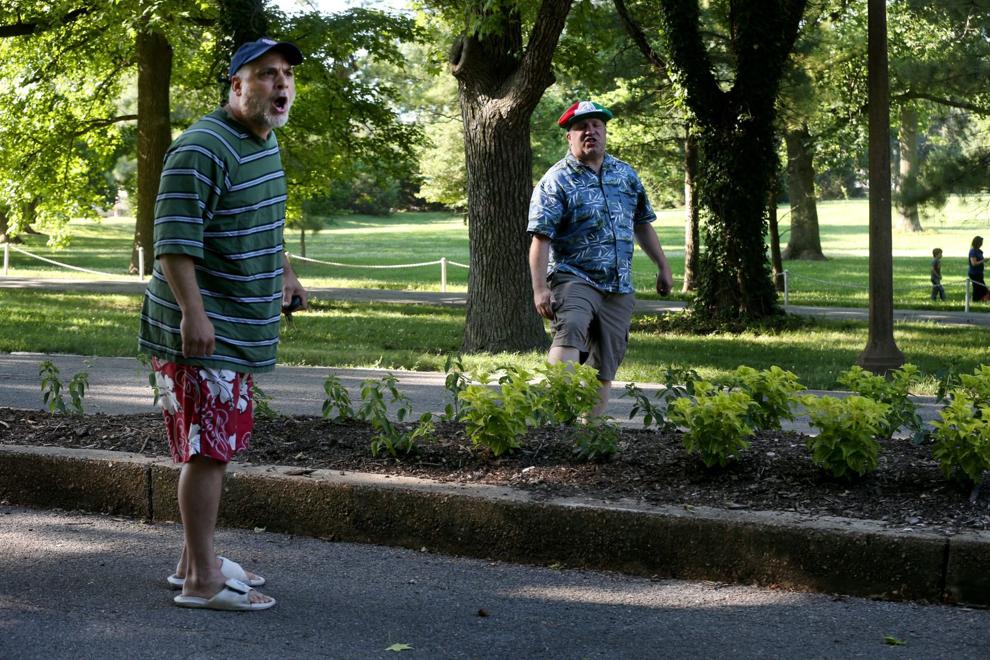 Christopher Columbus statue removed from Tower Grove Park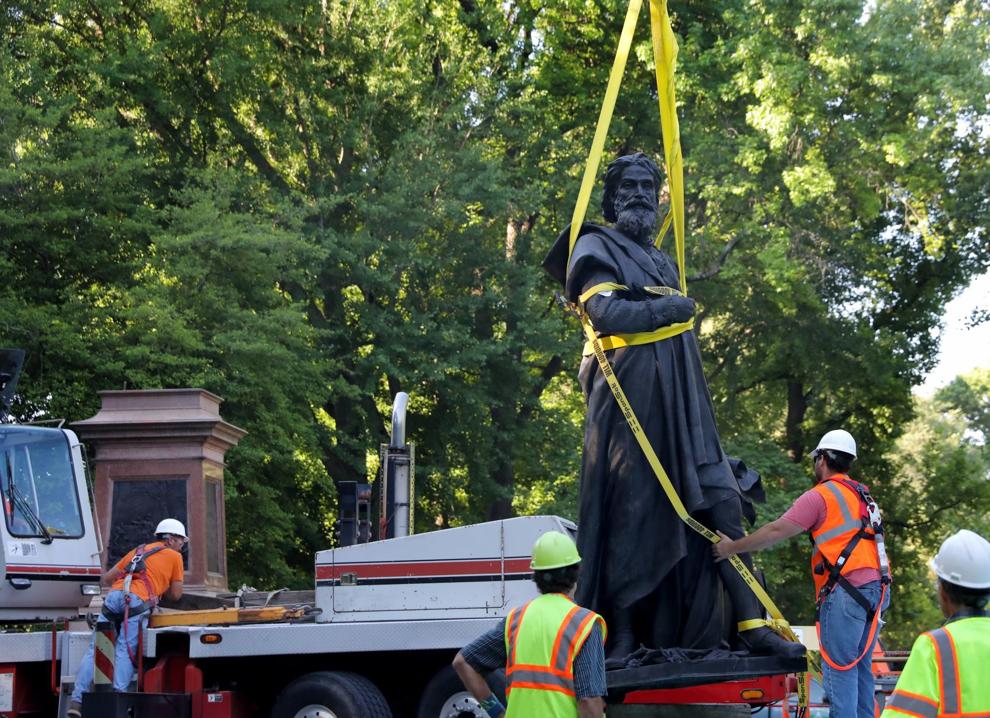 Christopher Columbus statue removed from Tower Grove Park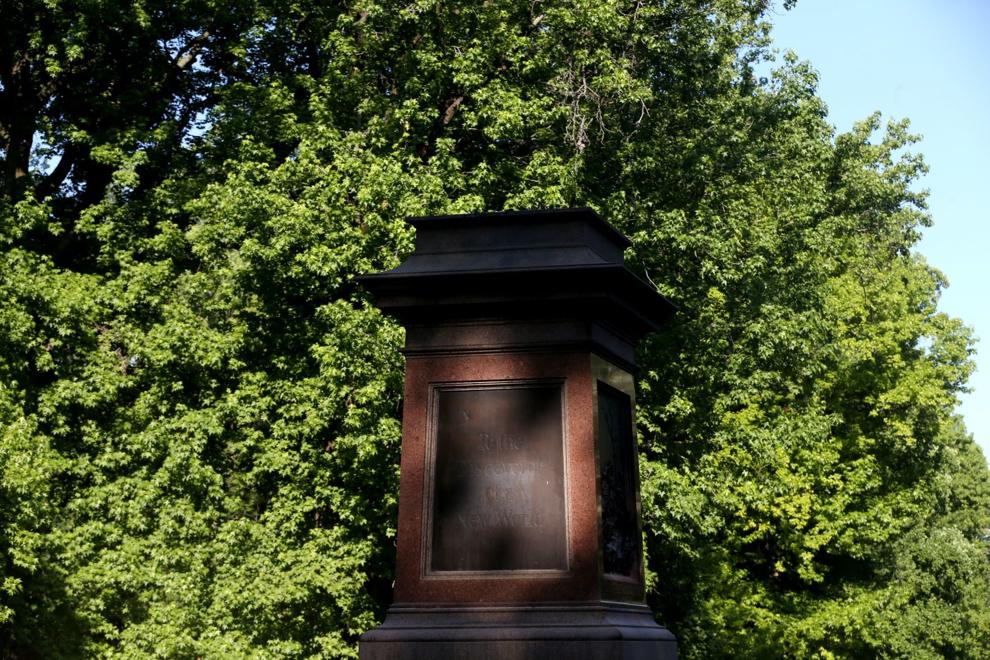 Christopher Columbus statue removed from Tower Grove Park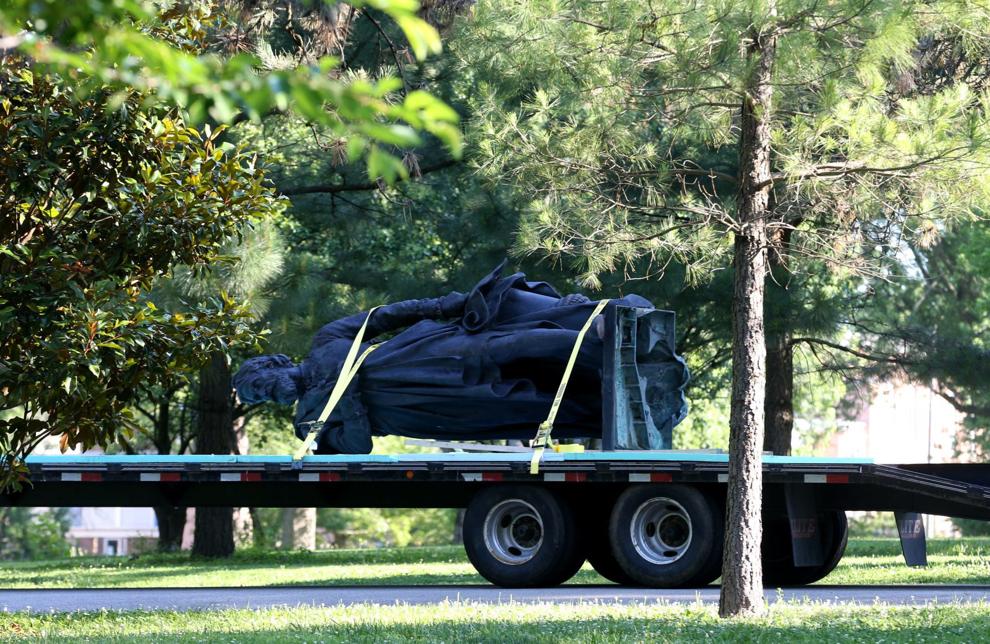 Christopher Columbus statue removed from Tower Grove Park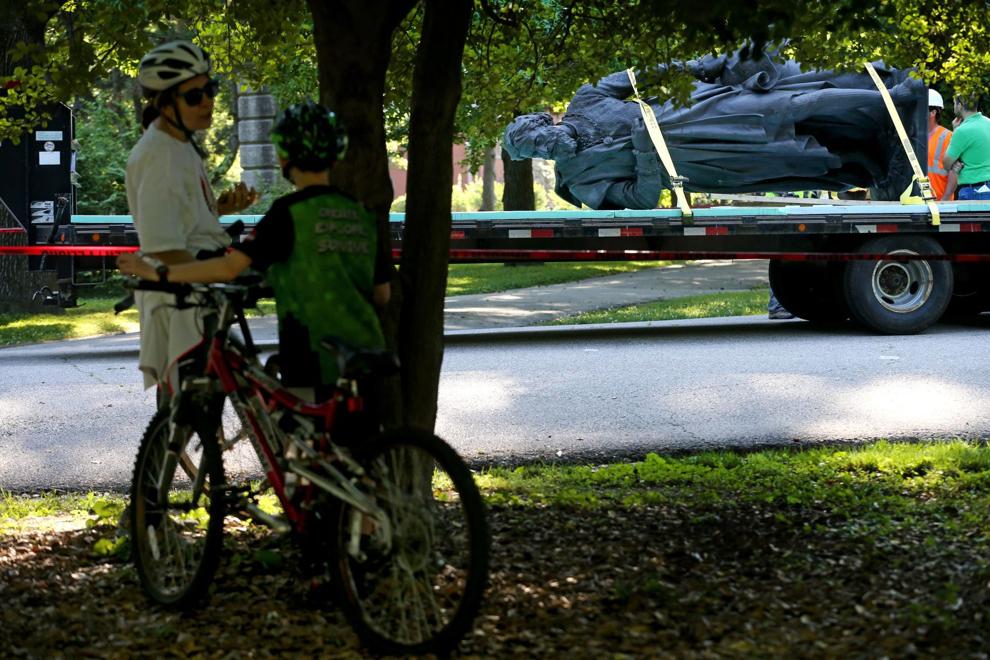 Watch now: Christopher Columbus statue removed from Tower Grove Park