ST. LOUIS — As police said they had someone in custody, family, friends and neighbors of Xavier Usanga gathered Wednesday evening to remember the 7-year-old boy who was shot and killed Monday.
Asked by the Post-Dispatch about an arrest in the case, police declined to provide more information, saying the investigation was continuing.
At the vigil, Xavier's Spider-Man blanket and toys were laid out on the front porch of his home on North 14th Street along with his most recent Sunday school painting.
Surrounding his toys were candles and a crowd of more than 100 people, including law enforcement, church officials, activists and other community members who were mourning for him.
Xavier was killed Monday evening while playing in his backyard with his sisters. Shots rang out and the siblings dropped to the ground, then stood up to run toward their house, according to one of his sisters, Precious. But there was more gunfire, killing Xavier and wounding an 18-year-old man.
Xavier's grandmother, Mary Norwood, told the crowd, "I want to say to the person that shot my baby, I forgive you because I have anger inside of me and I don't want it anymore." She also stated she wanted to turn a lot near where Xavier was killed into a community garden.
His death makes him the 10th child killed in a shooting in St. Louis this year, and at least the 17th in the metropolitan area.
"We have to stop this," St. Louis Circuit Attorney Kim Gardner called out to the crowd.
"Let's give these kids hope. Let's give our communities hope. Until we give people who are hopeless the desire to live, what do you think they're going to do to your family, my family, our community?"
Xavier's Sunday school teacher, a former priest at nearby Most Holy Trinity Catholic Church and other law enforcement officials also spoke during the vigil. So, too, did St. Louis pastor and activist the Rev. Darryl Gray, who urged the community not to "be silent when we know there are murderers living amongst us."
After having the men in the crowd surround the women and children, 3rd Ward Alderman Brandon Bosley urged those present to push for change and promote personal responsibility. Bosley also noted St. Louis' spot as the No. 1 city for murders per capita, with 66.1 murders per 100,000 people in 2017, according to the FBI.
"We are No. 1, not two, not three, not four, not five," he said. "That's nothing to be proud of. We get those numbers with our kids dying.
"There might be one person in custody, but we can't bank on that. Keep your ears open. Keep your eyes open. What you see, you need to say before it gets to a point where we are all out here like today, crying again, feeling this same type of grief that his mother and father are feeling right now."
Robert Patrick of the Post-Dispatch contributed to this story.
Vigil for 7-year-old Xavier Usanga killed by stray bullet in St. Louis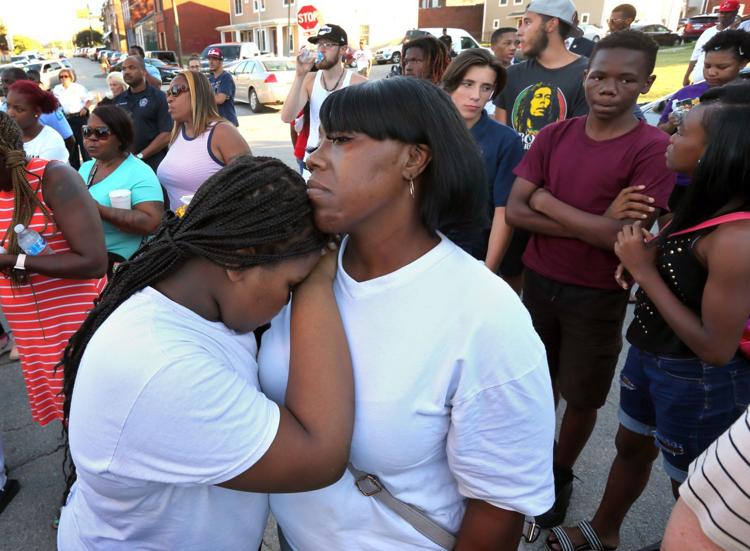 Vigil for 7-year-old Xavier Usanga killed by stray bullet in St. Louis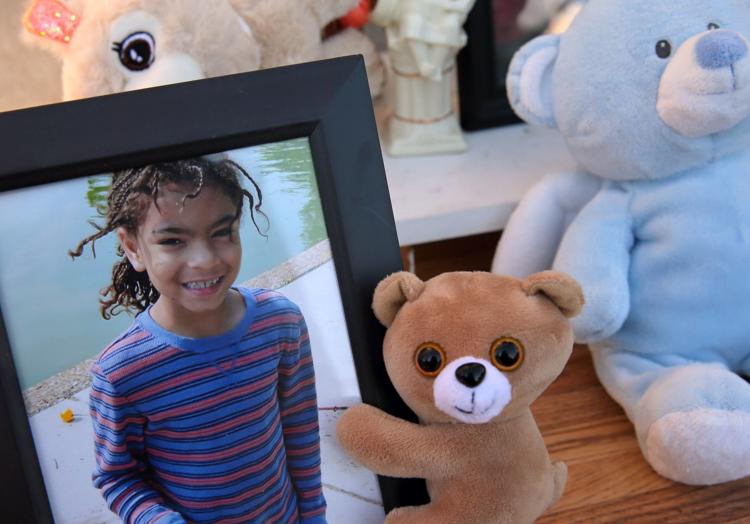 Vigil for 7-year-old Xavier Usanga killed by stray bullet in St. Louis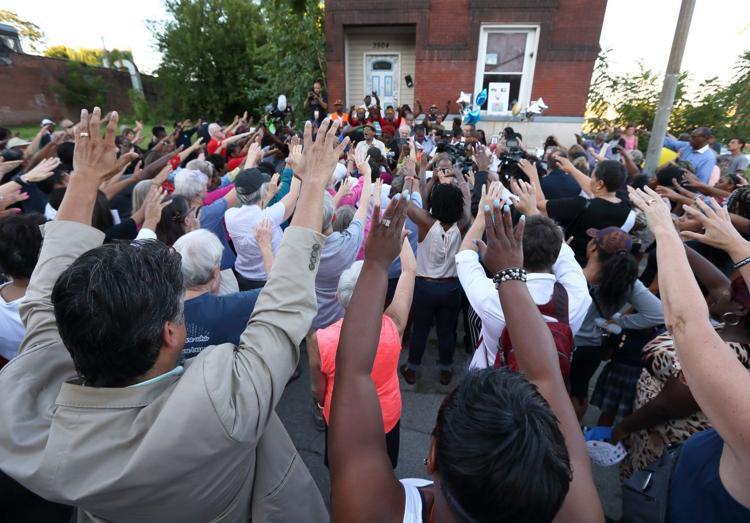 Vigil for 7-year-old Xavier Usanga killed by stray bullet in St. Louis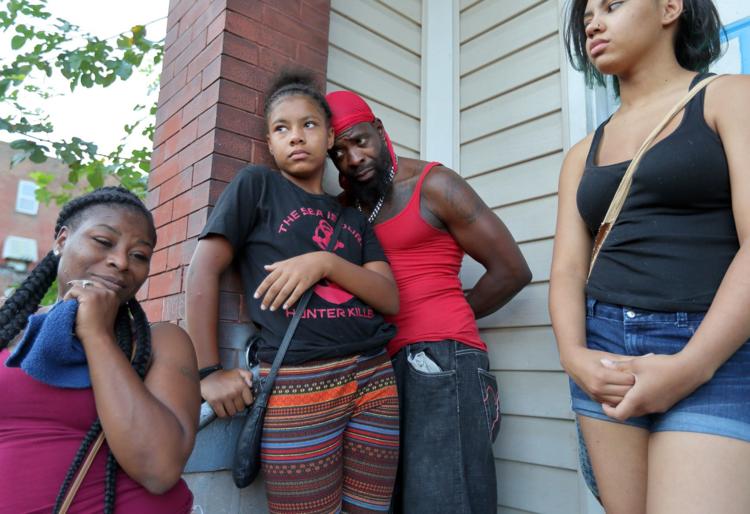 Vigil for 7-year-old Xavier Usanga killed by stray bullet in St. Louis
Vigil for 7-year-old Xavier Usanga killed by stray bullet in St. Louis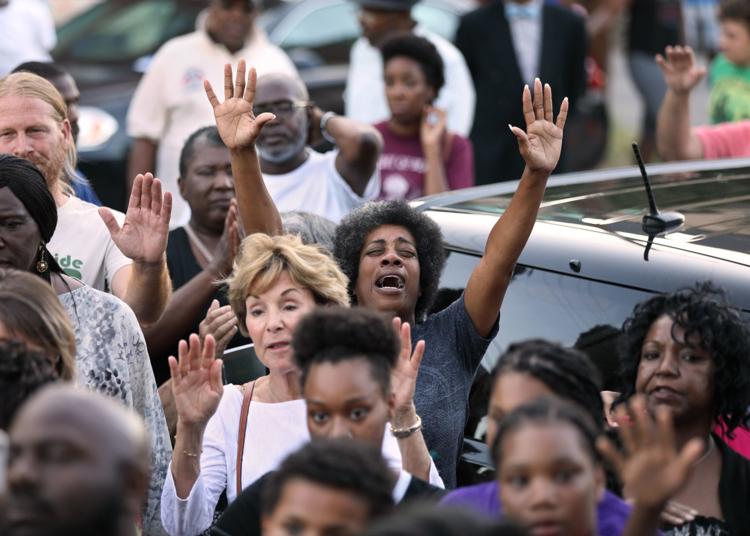 Vigil for 7-year-old Xavier Usanga killed by stray bullet in St. Louis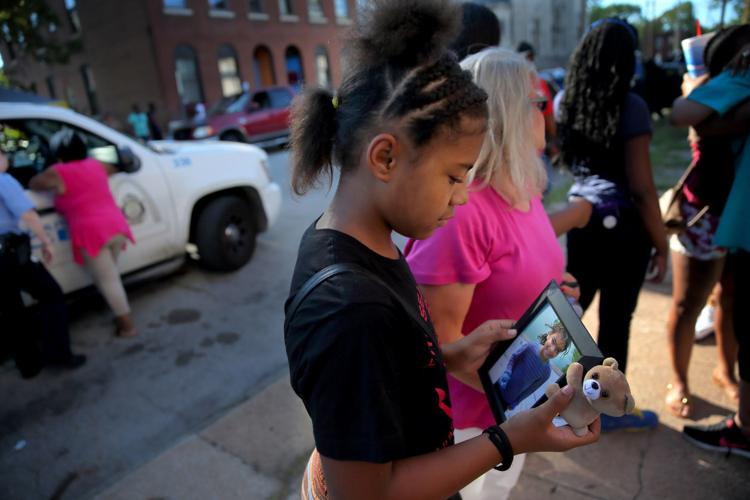 Vigil for 7-year-old Xavier Usanga killed by stray bullet in St. Louis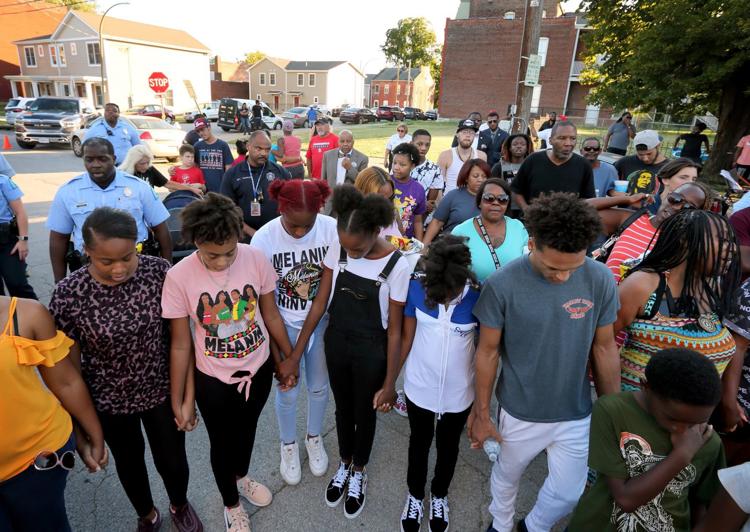 Vigil for 7-year-old Xavier Usanga killed by stray bullet in St. Louis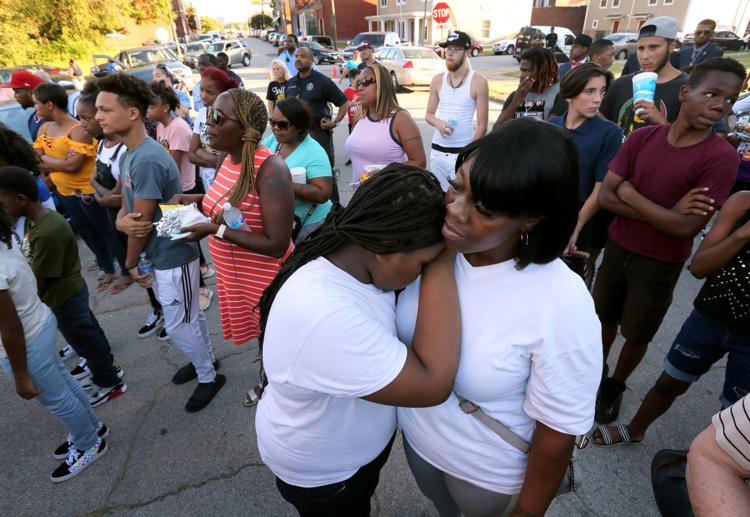 Vigil for 7-year-old Xavier Usanga killed by stray bullet in St. Louis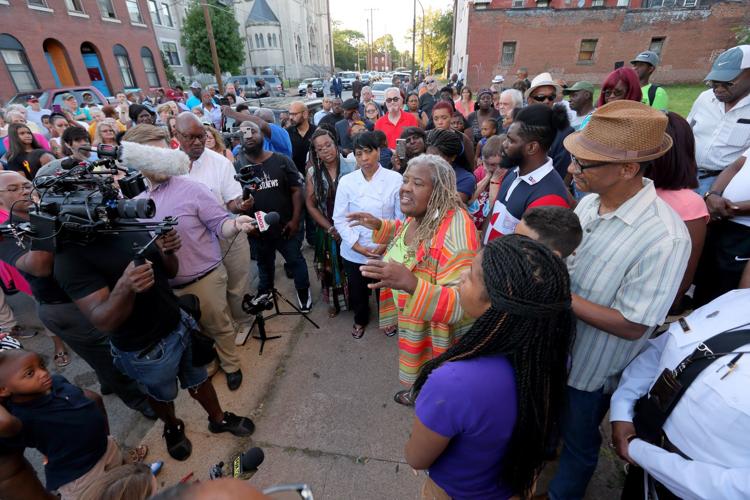 Vigil for 7-year-old Xavier Usanga killed by stray bullet in St. Louis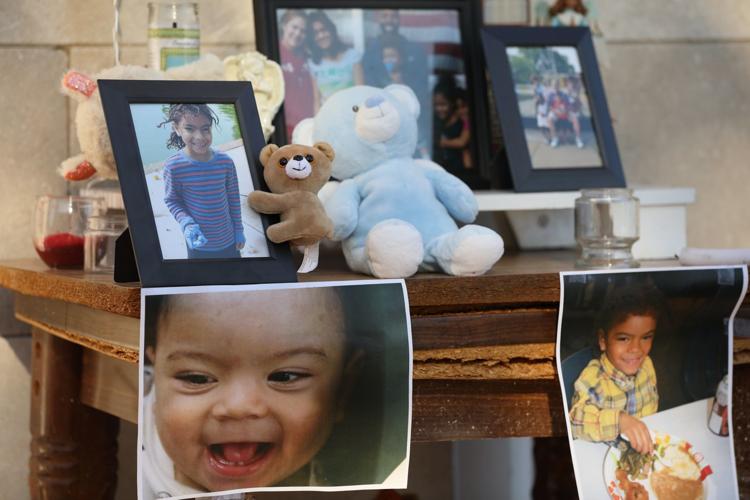 Vigil for 7-year-old Xavier Usanga killed by stray bullet in St. Louis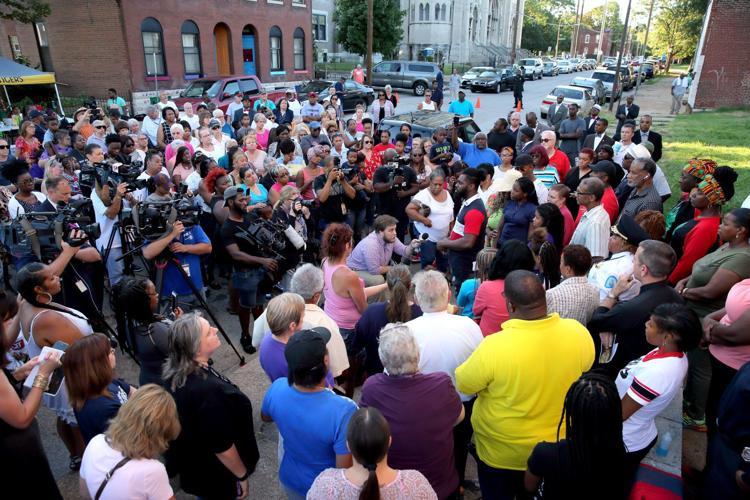 Vigil for 7-year-old Xavier Usanga killed by stray bullet in St. Louis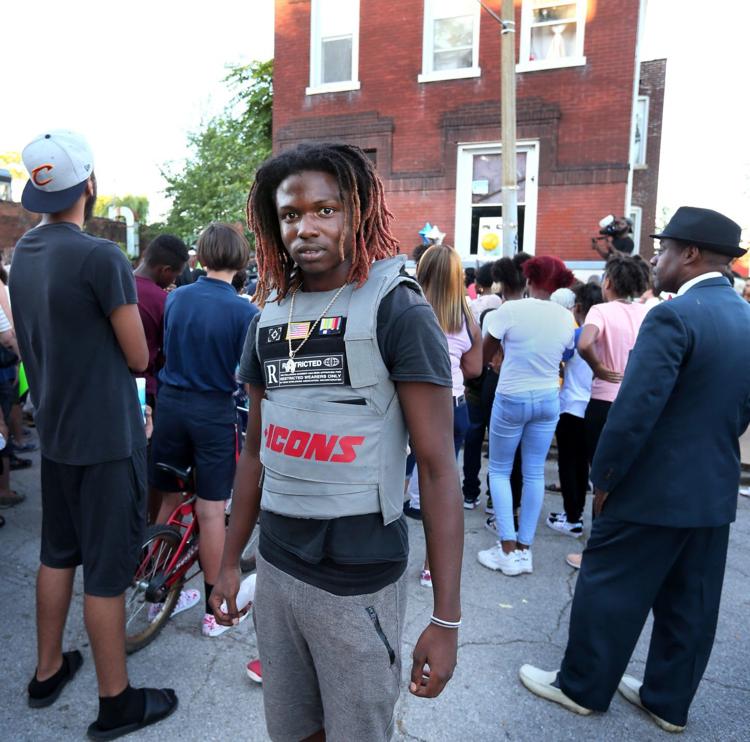 Vigil for 7-year-old Xavier Usanga killed by stray bullet in St. Louis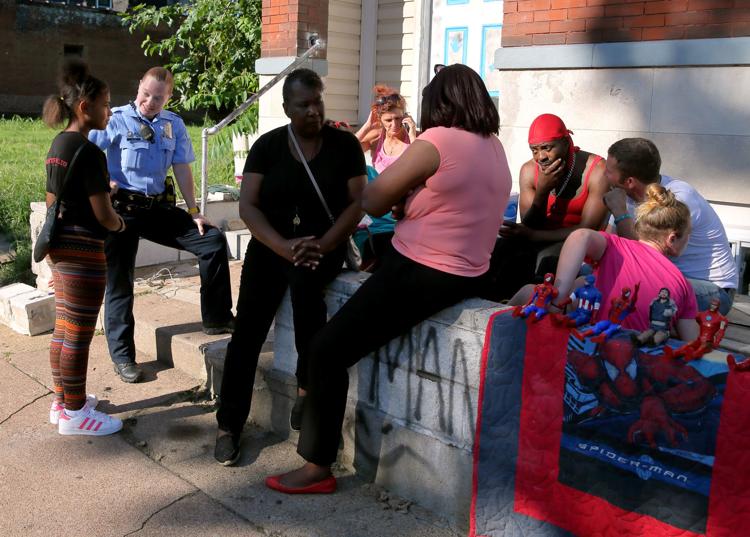 NO headline in galleries