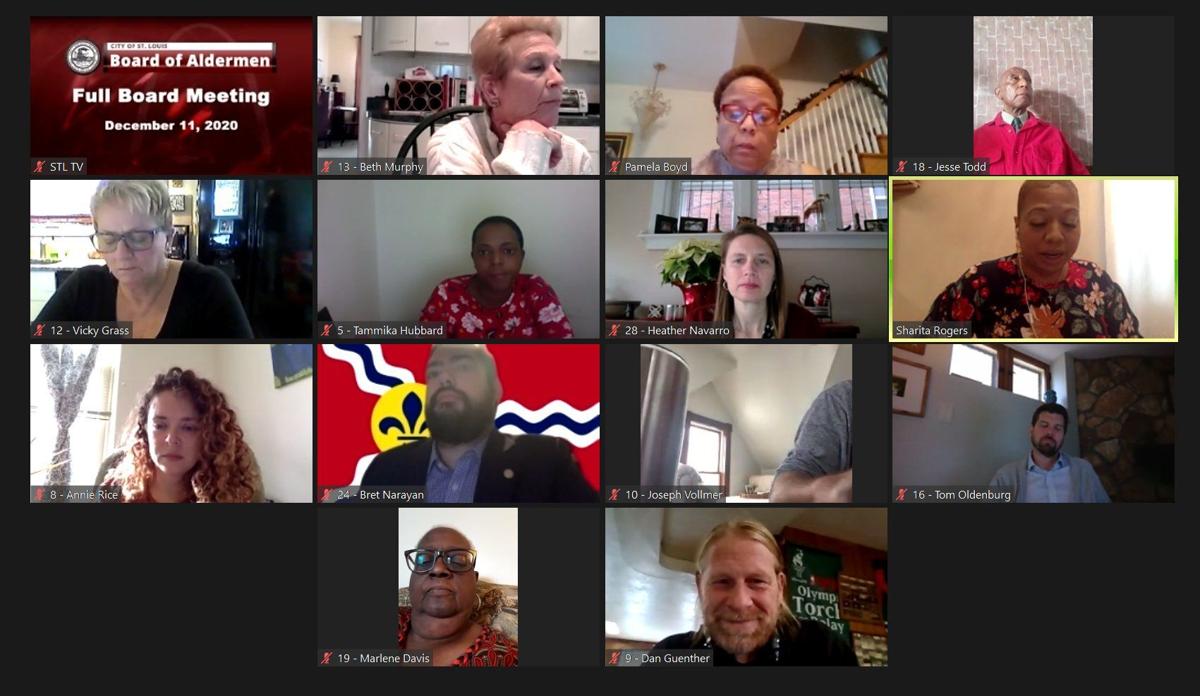 ST. LOUIS — A renewed push for regular aerial surveillance of the city to help fight violent crime has been launched at the Board of Aldermen after earlier efforts failed to get anywhere with Mayor Lyda Krewson's administration.
A bill introduced Friday would direct Krewson — or her successor — to contract with an Ohio-based company to use its technology that tracks movements of suspects and vehicles moments after a crime is committed.
"I got sick of watching the murder rate go up," said the sponsor, Alderman Tom Oldenburg, D-16th Ward.
Oldenburg earlier this year sponsored a nonbinding resolution that urged Krewson and city public safety officials to discuss a possible contract with the company, Persistent Surveillance Systems. That was approved by aldermen, 16-11, in July.
Now Oldenburg is back with legislation that he believes would force the issue, if passed.
The July resolution won support from several aldermen from high-crime areas of the city.
But opposition is again expected to be fierce, with opponents arguing that such routine surveillance would violate average citizens' civil liberties because anyone traveling down a city street would be photographed.
In Baltimore, the American Civil Liberties Union went to court to challenge a six-month trial program using the company's technology but judges upheld it.
Critics here also fear that some information gathered in such a way could eventually be sold by the company to what Alderman Dan Guenther, D-9th Ward, called "third-party data miners."
"Until there's protections for that, I don't think we should be moving forward" with such a plan, Guenther said.
Oldenburg said his new bill, calling for a three-year trial program, was drafted by attorneys for the Ohio company.
He reiterated that the company expects that the program would be paid for by John and Laura Arnold, a billionaire couple from Houston who have offered to fund such a pilot effort in a city with a serious violent crime problem.
Because no city money would be spent on the program, Oldenburg said the city's top fiscal body, the Board of Estimate and Apportionment, wouldn't have to approve the measure. City Counselor Michael Garvin could not be reached for comment Tuesday on that assertion.
Jacob Long, a spokesman for Krewson, said the mayor "shares the same vision that solving violent crime … is our highest priority" but that she has concerns about privacy issues and the effectiveness of the program.
"We'll see how the discussion goes," Long said, referring to aldermanic consideration of the new bill. Krewson announced last month she wouldn't seek reelection.
The camera proposal calls for flights to occur up to 18 hours a day, using three planes. They would use wide-angle cameras to capture images of up to 32 square miles a second. The cameras can only track pixels and not identify individuals.
Once the company is notified by a 911 call or a shots-fired notification, it can zoom in to the location of the reported crime, supporters have said.
The imagery would be used only in investigating homicides and other major felony cases, officer-involved shootings, hit-and-run vehicle accidents involving a death or injury, illegal dumping and missing persons cases. The bill bars the photos from being used in the investigation of protests.
An interim report issued by Baltimore police in September on the first three months of the pilot program said 21% of 81 criminal cases backed by the planes' imagery resulted in arrests, compared with 16% of cases not using the photos.
But officials said then that not enough information was available at that point to determine whether the program was effective. Further reports are being prepared, the Baltimore Sun has reported.
Oldenburg said more than a six-month period is needed to prove the program's value.
The Associated Press contributed to this report.