ST. CHARLES COUNTY —  Dozens of investigators spent countless hours tracking hundreds of leads for more than 25 years since 9-year-old Angie Housman was kidnapped from her school bus stop.
But it was recent advances in technology and tenacious scientists that led St. Charles County Prosecuting Attorney Tim Lohmar to charge Earl W. Cox with first-degree murder, kidnapping and sodomy.
It all came down to a DNA profile extracted from a scrap of her underwear about the size of a pea that linked Cox, 61, to Angie's abduction, rape and death.
"Only one in 58.1 trillion unrelated individuals, selected at random, could be expected to have that same profile," police said in court papers.
The fourth grader from St. Ann was found dead in a wooded area in St. Charles County November, 1993. Angie had disappeared in St. Ann nine days earlier.
More than a dozen of the experts, investigators and scientists who have touched the Housman case through the years stood with Lohmar as he announced the charges Wednesday at the St. Charles County Police Department.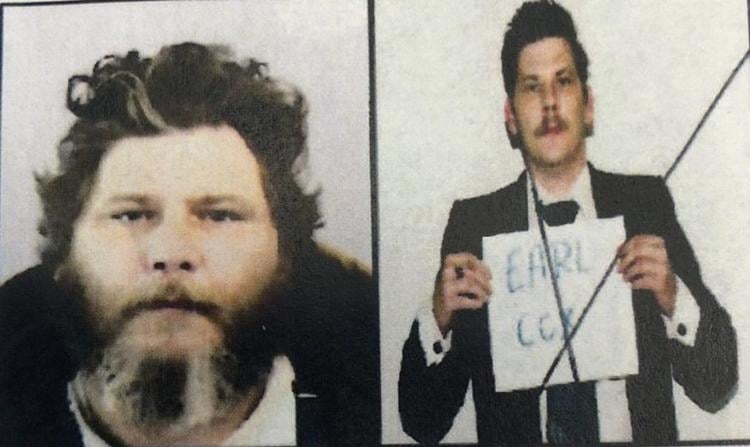 Some were there in spirit, Lohmar said, noting that many who had investigated the case through the years died without knowing the identity of the man they had been seeking.
"I never thought we'd solve this case," Lohmar said.
Lohmar said it's too early to say if he will seek the death penalty.
Police also have questioned Angie's stepfather, Ron Bone. Bone said in an interview Tuesday that police told him his DNA was found on Angie's body. Bone said he's not surprised that investigators would find his DNA on his stepdaughter, because Angie lived with him and her mother, Diane Bone. Diane Bone died two years ago at age 52 from cancer.
Lohmar declined to comment on Bone specifically.
"We have reason to believe that Earl W. Cox was not the only suspect involved in this case," the prosecutor said. He added that "there could be" more arrests.
A lifelong offender
Cox, a St. Louis native, has been in federal custody since he was convicted in 2003 for his role in an international online child pornography ring. His attorney has not returned a phone call seeking comment. Cox did not make any statements to police who visited him earlier this year, Lohmar said.
The Post-Dispatch reported Tuesday that Cox had completed his child pornography sentence in 2011, but the government had deemed him a sexually dangerous person and has kept him incarcerated at the Butner Medium Security Facility in North Carolina ever since.
He was questioned in connection with inappropriate contact with two 7-year-old girls in 1989 in Overland, before Angie disappeared. He had taken them to the movies and a park behind Angie's school, Ritenour's Buder School.
Cox was charged with assault in the 1989 case, but ultimately those charges were dropped, Lohmar said. Authorities have been in touch with St. Louis County prosecutors in recent weeks and plan to apply for sexual assault warrants against Cox for that crime as well, Lohmar said.
Cox's name was on a list of local sex offenders the FBI put together four years after Angie's death. But he was never questioned about the case, Lohmar said.
Communication among agencies back then wasn't as efficient without the internet and online criminal databases, Lohmar said.
A haunting case
Angie was abducted on Nov. 18, 1993, about a half-block from her home on Wright Avenue in St. Ann.
Hundreds of police officers and volunteers scoured the area. Ultimately, a deer hunter found her body nine days later tied to a tree in a remote section of Busch Wildlife Area in St. Charles County.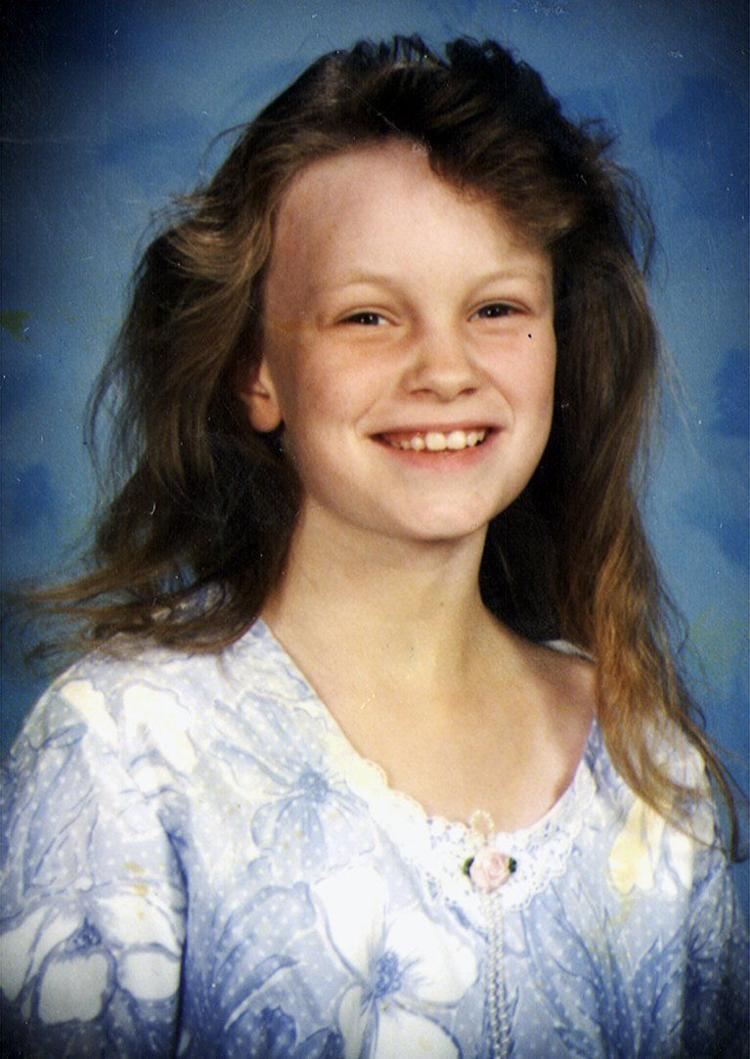 She had been starved, handcuffed and sexually assaulted. Her eyes and mouth were covered with duct tape. Authorities believe she died from exposure just hours before she was found. Her nude body was found partly covered by snow. Her head was wrapped in duct tape, except for her nose.
Lohmar was a college student when Angie's case shook the metro area.
After being appointed prosecutor in 2012, he convened a task force to dissect cold cases. Angie's case, he said, was top of mind for St. Ann Lt. Col. John Lankford and St. Charles County Lt. Ed Copeland.
"That's been the case that's haunted these guys for years," he said.
For about two years, the pair worked the case whenever they could. Last fall, they planned to send more than 300 pieces of evidence to a private lab, but the St. Charles County Crime Lab was in the final phase of testing the evidence using new techniques, so they waited, Lohmar said.
Angie's underwear was among that evidence. Forensic experts checked one of the last places on the underwear that had not been tested for the presence of DNA. On March 1, the sample matched Cox's DNA profile in a national database, Lohmar said.
"A lot of people are going to wonder, 'How did this never get found before?'" Lohmar said.
"Time was actually on our side on this one because had this piece been tested before the current technology was available, it would have been discarded and we may never have found the profile," Lohmar said.
DNA cracked the case
The forensic scientists at the St. Charles County crime lab have tested hundreds of pieces of evidence from the Angie Housman case dozens of times since her murder. In the end, one bit of fabric from the pink trim on her Barbie underwear finally cracked the case.
Lohmar said lab director Bryan Hampton told him technology, tenacity and time are the three Ts that helped lead police to a suspect. Specifically, Hampton pointed to advances in DNA technology and the tenacity of forensic scientist Brian Krey.
The dark-pink slice of the banding around her underwear was one of 154 pieces, or "cuttings", that Krey took from the underwear to be tested for the presence of DNA, Lohmar said.
Lohmar said some people in the forensic science community might "gasp" at the number of samples St. Charles scientists analyzed; most labs, he said, only allow scientists to examine a handful of "cuttings." But Hampton did not put any limits on how many samples Frey could analyze or the amount of time it took, Lohmar said.
It wasn't until mid-2017 that technology advanced enough to prevent clothing dye like on the underwear from making it difficult to extract reliable DNA samples, Lohmar said. Hampton, Frey and their lab's technical leader, Daniel Fahnestick, also knew that the way in which DNA is considered a "match" to a person was expanding, so they waited until both of those advances developed enough to re-examine all of the evidence in the case, Lohmar said.
Lohmar said the forensic team "pumped the brakes" a few times during its research, knowing these advances were coming and not wanting to blow their chances by rendering samples unusable for future testing.
The team was in the final phase of re-testing all of the evidence when they got the match, Lohmar said.
Lohmar emphasized that no outside influence, such as social media groups, drove investigation of this case. It was simply the desire on the part of police and scientists involved, he said.
Hampton was with the St. Louis County Police lab when the Housman evidence first arrived. Krey has tested the evidence dozens of times throughout his 15 years at the lab. And Fahnestock was told about the case during his first week on the job in St. Charles 10 years ago, Lohmar said.
"They found the needle in the haystack and they didn't have a magnet to use," Lohmar said. "This was about good science, good lab work and good luck."
Kim Bell of the Post-Dispatch contributed to this report.
"She'd see the street ... and the bus stop and bust down crying," Ron Bone says of his wife.