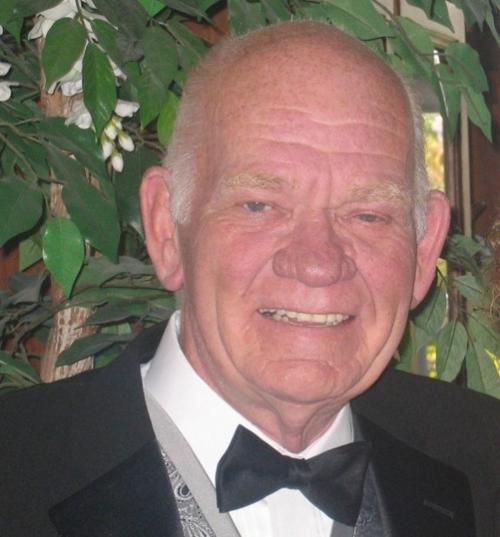 COTTLEVILLE  • Mayor Don Yarber, a longtime advocate of medical marijuana, is accused of trying to interfere with a criminal case involving pot, according to a complaint filed by the Cottleville Police Association.
The group, which represents the department's 10 patrol officers, says Yarber went to the city's police department, demanded to see a file regarding a traffic stop and later asked the city's prosecuting attorney to drop the charges.
Yarber acknowledges asking the city prosecutor to review the case but denies he ever asked for the charges to be dismissed.
"I think all of this is election-related," said Yarber, who is running for re-election April 2.
He said he looked into the case at the request of a Cottleville woman he knows casually, whose daughter, Nicole Tinker, 19, was one of the people stopped by police.
The stop happened at 2:33 a.m. Dec. 22, on Mid Rivers Mall Drive. Tinker, of the 200 block of Madison Park Drive in Cottleville, and Brooke Hillis, 19, of the first block of Piney Ridge Court in an unincorporated area of St. Charles County, were issued municipal summonses for several misdemeanors, including possession of marijuana.
The police association president, Detective Brett Mitchell, said the police records clerk, Jane Heinrich, told him she felt intimidated by Yarber and didn't think she could refuse to give him the information, some of which is typically not open to the public.
"To be more specific, Mr. Yarber asked to see the report, statements and any evidence; even asked where evidence is stored," the complaint says.
Mitchell said Heinrich told him that Yarber had said, "I'm more liberal when it comes to marijuana," and added that he would get the case "taken care of." Heinrich declined to comment.
Yarber said he made the marijuana comment but denied saying anything about getting the case dismissed.
"I didn't feel like it needed to be dropped," Yarber said.
He said he merely asked the prosecutor to check into the case, including a towing charge the woman who called him believed was too high.
Yarber said he agreed to look into the case out of compassion after the mother reminded him that her husband — the father of Nicole Tinker — had died just six months earlier. He also noted she had contacted him shortly before Christmas.
"That's why I even listened to what she had to say," Yarber said. "I get a lot of calls asking me to intervene and I don't do it."
Mitchell conducted his own investigation, and said he found that Yarber had asked the city's prosecuting attorney, Wayne Schoeneberg to drop the charges.
Schoeneberg told a reporter that he couldn't recall who had asked him to look at the case but that Yarber had not asked him to dismiss the charges.
Schoeneberg said he did call the court clerk and ask her to set aside the file so he could look at the case, but he hasn't reviewed it yet.
Scott Lewis, the city administrator and police chief, said the charges against the women were still pending; they are due in court Feb. 11.
Lewis added that he was trying to stay out of the controversy.
"I'm kind of stuck in the middle," he said. "It's more in the city attorney's hands."
City Attorney David Hamilton declined to comment on any aspect of the case.
"I can't tell you anything about it because it deals with a personnel matter," he said. "But I think it's entirely improper for anybody to send that (complaint letter) out."
Richard Sheets, deputy director of the Missouri Municipal League, said a mayor, in general, had more access to records than the public and the board of aldermen because he or she was the chief executive.
Sheets said that would include police records dealing with procedural, operational or administrative issues.
"But ongoing investigations tend to be a little more closed because you don't know who that may involve," he said. "I'm not sure of the nature of the records involved or the reason for the mayor's concern; that has to be looked at directly."
Yarber, 73, is a retired railroad engineer who has been mayor of the St. Charles County town of about 3,100 since 2005. He spearheaded an effort in 2010 to get a nonbinding referendum in favor of medical marijuana on the city's ballot. It lost by a few votes.
Yarber's wife, Sylvia, used marijuana to relieve nausea and increase her appetite while she was undergoing treatment for breast cancer 19 years ago.
Yarber backs only medical use of marijuana and doesn't support legalizing or decriminalizing other usage.
Neither woman ticketed in the traffic stop could be reached for comment.
Yarber is being challenged April 2 by Alderman Jim Hennessey. The police association has not endorsed a candidate yet, although Mitchell said they will probably support Hennessey.
Hennessey declined to comment, other than to say the board was investigating the police officers association's complaint.
Mitchell said the incident with the police records clerk was an example of a pattern of intimidating behavior by the mayor. The association complaint says the mayor has created "hostile working conditions."
Yarber denied any intimidation.
"There's no one on that police department that has ever been threatened by me to lose their job," he said. "I don't hire them and I don't fire them."
Alderman Donald Buchheit said the board discussed the letter of complaint in closed session at a meeting las month, and the city attorney is looking at policies they could put into place.
"When we talked to the mayor, he said he didn't mean it to be threatening," Buchheit said. "So if that's the case, let's see if we can't get a policy made to avoid that type of misconception in the future."
Lewis said he believes any new policy would address elected officials in general.
"I think it's just going to be generic in that the elected officials can't direct employees individually," he said. "You just can't, like in this case, walk up to the records clerk and say I want to see this report or this document or this evidence or whatever."