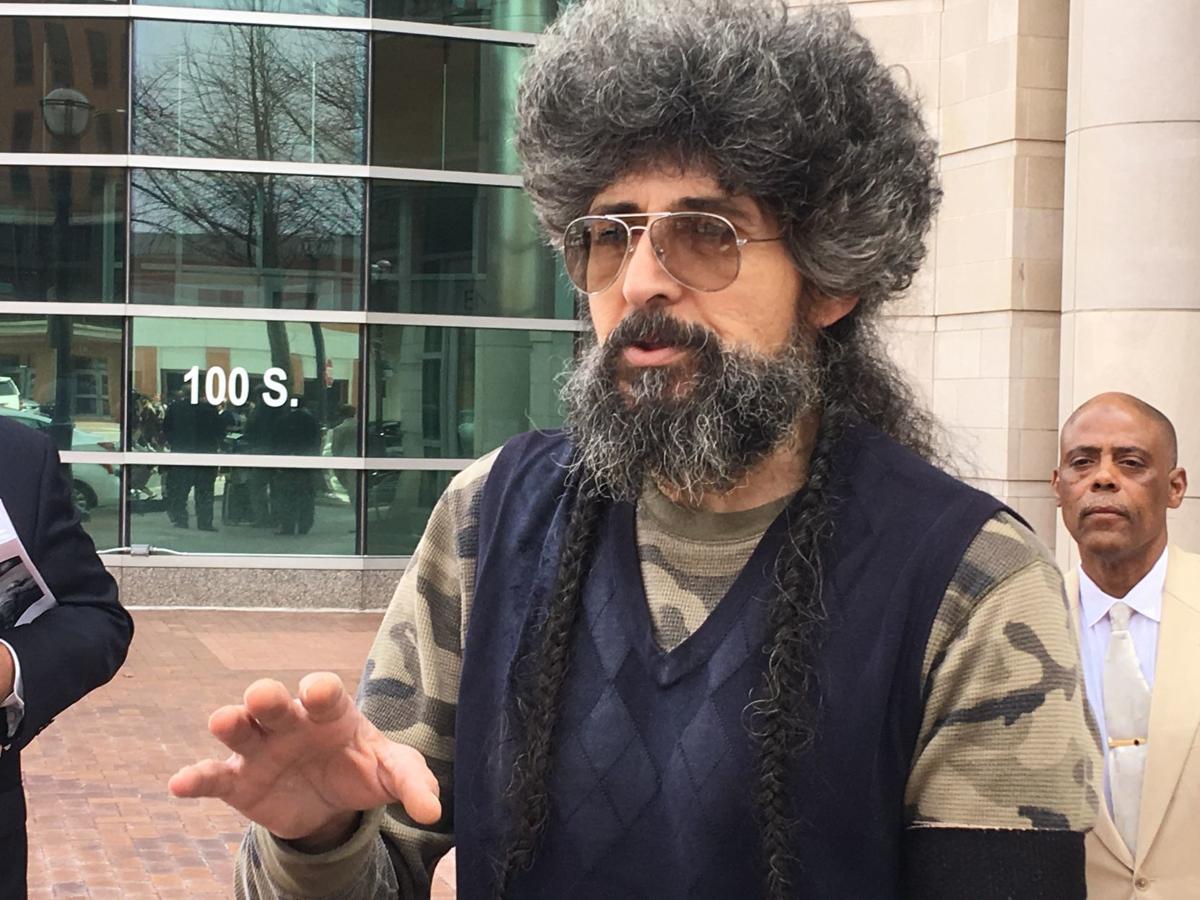 COUNTRY CLUB HILLS — One of two officers accused of assaulting a man last summer has been charged with misdemeanor assault.
A suppressed St. Louis County grand jury indictment was issued against Officer Idriese Tabarly, 30, of Jennings on Wednesday for fourth-degree assault. It was unsealed Monday.
The man, Mohammed Wishah, told the Post-Dispatch that he was at the Mally Supermarket, 7445 West Florissant Avenue, on July 25 to buy food for his family and had been chatting with the officers in the store when they suddenly ordered him to leave, forced him out the door and pushed him to the ground outside, injuring his back.
Wishah said he was not arrested and did nothing to provoke the officers. 
Tabarly can be seen on the store's surveillance camera footage pushing Wishah to the ground. 
Wishah also told the Post-Dispatch that the same two officers returned to the supermarket the next day to seize surveillance video of the incident and persuade the owner to claim that he had wanted Wishah removed from the premises.
But the officers didn't realize the store's owner was one of Wishah's relatives. After the owner refused to provide the video, Wishah said, he asked the FBI to collect the surveillance videos.
Wishah also asked St. Louis County police to investigate because he claims the two officers who attacked him last year are the same ones assigned to investigate an attack and robbery March 19 at the Wishah family's laundromat, where he works. The laundromat is near the family's grocery.
St. Louis County police conducted the investigation, which led to the summons against Tabarly.
Tabarly remains on the Country Club Hills Police Department's roster, according to the Peace Officer Standards and Training division. The department has nine officers on its roster for the town of about 1,200.
Joel Currier of the Post-Dispatch contributed to this report.