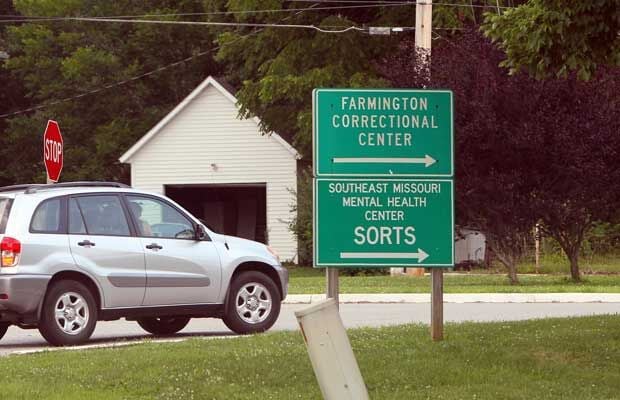 JEFFERSON CITY — Missouri prison inmates are dying of complications related to COVID-19 at a rate of more than one per day this month.
According to the Missouri Department of Corrections, a total of 22 inmates have died after testing positive for the virus.
Since Oct. 30, there have been at least 17 deaths — or more than one per day — within the state's fleet of 20 facilities.
Corrections spokeswoman Karen Pojmann said 21 of the inmates who died had other medical conditions. All were male and 18 were older than 60.
"In many cases, the patients already had been hospitalized with different serious medical conditions — end-stage renal failure, heart disease, cancer, COPD — before testing positive for COVID and might not have had respiratory or other symptoms associated with COVID," Pojmann said Friday.
Two staff members who tested positive for COVID have died, she added.
The virus has run its course through numerous facilities since March.
Currently, the prison in Fulton has the highest number of cases, with 233 active cases as of Friday morning.
Other outbreaks are in the St. Joseph lockup, with 121 cases, the Farmington facility, with 103 cases, the Moberly prison, with 96 cases and the women's prison in Vandalia, with 92 cases.
The agency says it has conducted 63,382 tests and is reporting a positivity rate of 11%.
Unlike other states and other agencies within Republican Gov. Mike Parson's administration, the department is providing no individual details about the deceased inmates, including where they were imprisoned and the crimes for which they were sentenced.
The department also is not currently posting its fatality numbers on its coronavirus tracking website, which is being retooled.
"We're working out some bugs with our new dashboard, which is automated; previously we were doing everything manually. We hope to have all the features operational very soon," Pojmann said.
The lack of information has resulted in a Sunshine Law request from the St. Louis-based Roderick and Solange MacArthur Justice Center seeking further data on inmates who have died, including where they were housed immediately before their death.