A Crystal City couple have been charged with starving their 6-week-old baby boy to death.
The boy, Kanaan Compton, was born on Christmas Eve 2017. He died on Feb. 10. The child weighed just 5 pounds when he died, having lost more than a pound in his final month of life, according to court files.
Phillip Thomas Leon Compton and Jessica Alice Cook were each charged Friday with one count of abuse or neglect of a child resulting in death.
Authorities haven't said why the case was filed 10 months after the boy's death. Crystal City Police Chief Chad Helms commended his detectives, who he said had put a lot of work into their investigation.
"It was a very difficult incident to deal with," Helms told the Post-Dispatch on Tuesday. "They've continually stayed focused and tried to find the answers."
According to records filed in Jefferson County Circuit Court, paramedics and police rushed to the couple's home at 411 Ninth Street in Crystal City about 8 a.m. on Feb. 10.
Rescuers were told the child was having trouble breathing. Paramedics performed CPR and took the baby to a hospital. The baby was pronounced dead less than an hour later at Mercy Jefferson Hospital in Festus.
The baby appeared malnourished, according to court documents, and investigators questioned both parents at the house. Compton told investigators "he thought the child was fine, due to him and Ms. Cook both being very skinny," a police report says.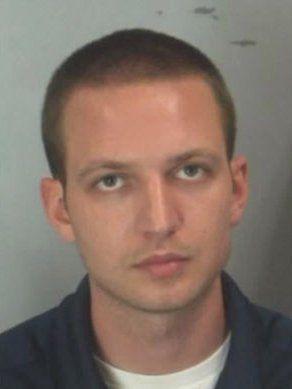 Compton, 31, said he was aware the infant hadn't had a bowel movement in more than five days and thought Cook had made a doctor's appointment to address that. Police say doctor visits were canceled, rescheduled and missed for reasons including cold weather, no transportation and that they forgot.
Compton told police that his mother had contacted him after seeing a photo of the boy posted on social media, telling him the baby looked thin and needed to see a doctor.
Court documents give different weights for Kanaan but agree he weighed more than 6 pounds at birth. He had lost weight but was still more than 6 pounds at his two-week checkup on Jan. 8, his last visit to a doctor's office. When he died a month later, he weighed 5 pounds, one document said.
After the baby died, Cook told police investigators that Kanaan had been lethargic and would sleep a lot; she wouldn't wake him to eat, and would take the bottle out of his mouth when he was feeding and put it back in only if he cried, police say.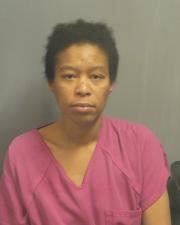 An autopsy determined the baby died of malnutrition and probable dehydration.
An attorney representing Compton told the Post-Dispatch on Tuesday that the baby's father didn't know the child lacked food.
"He worked full time and was only assuming his wife was feeding his child," said Lenny Kagan, a lawyer from Clayton. "He is a first-time parent and a good guy. His life has been turned upside down.
"It's a 100 percent tragic accident," Kagan said. "Phillip is devastated. The family is devastated."
The police report faults Compton, however, for not tending to the infant, particularly on the morning police were called. Court records say he never took the initiative to make a doctor's appointment after his mother said the baby was too thin. Compton also stayed in bed after hearing Kanaan repeatedly make "unfamiliar choking noises" the morning of Feb. 10, court records allege.
"He stated he called Ms. Cook in multiple times to check on the child rather than getting out of bed and checking on the child himself," police say. "After being woke by Ms. Cook who was scared for the child, Compton went into the bathroom before checking on the condition of the child."
The baby's mother, Cook, 33, does not have an attorney listed in court records. She was still jailed Tuesday and could not be reached for comment.
The grandmother mentioned in court documents could not be reached for comment Tuesday. Other relatives listed in an online obituary also could not be reached.
The grandmother had celebrated the boy's birth on social media with the message, "He's sooo good and sweet." Then weeks later, she mourned his death, asked Facebook followers to pray for the baby's parents and said the family was in shock and completely heartbroken.
A judge Friday set bail at $50,000 cash. If Cook and Compton post bail, the judge set special conditions for their release, including that they must wear a GPS monitoring device. They also can't live in a home with any child under the age of 18.
The baby is survived by two brothers, but court records did not indicate where those children live.