ST. LOUIS — The city's interim public safety director is stepping down to take a job at Ameren.
St. Louis' deputy fire chief and fire marshal, Charles Coyle, will replace Dan Isom as the city's top law enforcement official while the mayor's administration begins a nationwide search for a permanent replacement, St. Louis Mayor Tishaura O. Jones announced Tuesday.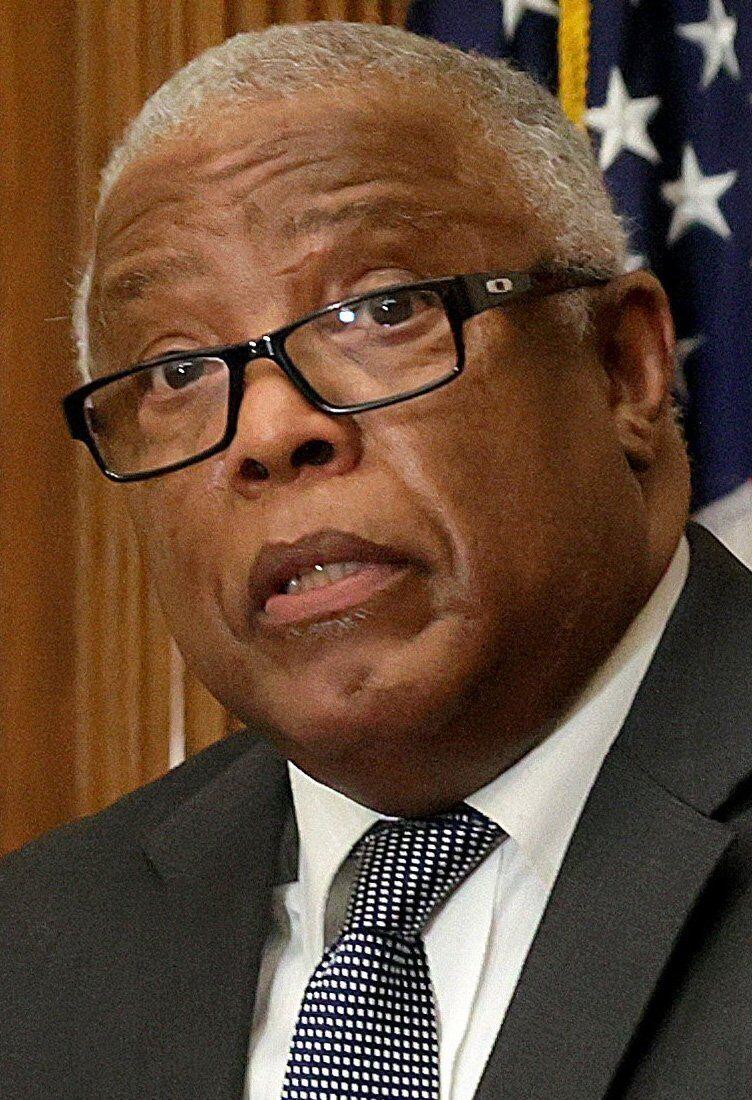 Jones said she expects the search to take about three to six months.
Coyle will take over a department that oversees several agencies, including a police force that has a large number of officer vacancies and a jail plagued by overcrowding, inmate deaths and overdoses, in a city where the homicide rate is among the highest in the country.
"From the beginning, this was always the plan," Jones said of Isom's departure. "With his resume, he could have gone anywhere but he chose once again to serve the city he loves. Dr. Isom has brought balance to the police force, to the public safety department and he has delivered results for St. Louis."
Isom said it was an honor to return to the city as the interim director, and he said the challenges the city faces today were created by decades-long practices.
"Navigating city government can be difficult," Isom said. "It takes patience, it takes time to bring many different moving pieces into alignment to make long-lasting change."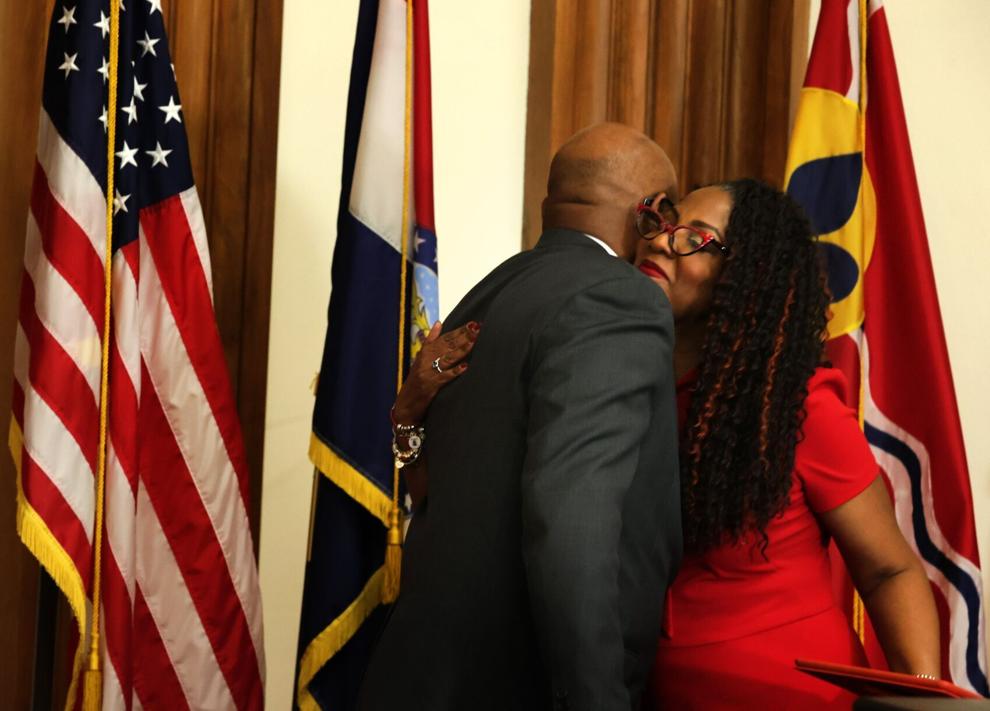 Isom was promoted to St. Louis' police chief in 2008 after 20 years with the department and served in that capacity for about four years. He left the department in October 2012 to teach at his alma mater, the University of Missouri-St. Louis, where he earned a doctorate in criminology. In August 2014, he was named state director of public safety by Gov. Jay Nixon, but resigned in early 2015.
Isom will begin next month as vice president of corporate safety, security and crisis management for Ameren.
With Jones as mayor, Isom said, "I know the city will continue to address the root causes of crime in our city while holding those who do commit crime accountable for their actions."
Coyle has been a firefighter in the city since 1978 and deputy chief since 2001. He sued the city in 2007 for racial discrimination claiming he was passed over in favor of a white subordinate for the top job. He was awarded $350,000 by a jury.
That subordinate was Dennis Jenkerson, who has worked for the city since June 1979 and has served as fire chief since 2007.
On Tuesday, Coyle said the lawsuit was "in the past."
"I'm no longer living in the past," Coyle said. "My focus is looking forward and being part of any changes that need to take place in the department and the city."
Coyle said his entire career has centered on public safety, and he's focused on building community through his work.
"I believe in Mayor Jones' vision and the goals she has set for our city," he said. "I believe that it is my mission in public safety to help carry out those goals."
Tracy was hired from a pool of 42 applicants from across the country.