CLAYTON — A second man has been charged with the murder of North County Police Cooperative Officer Michael Langsdorf.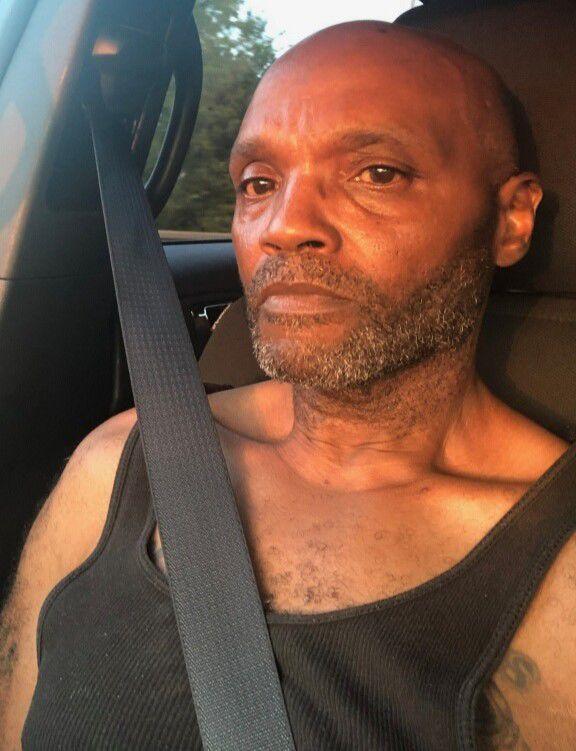 On Tuesday, St. Louis County Prosecutor Wesley Bell announced that he had charged Kawynn Smith, 58, with second-degree murder. Smith has a previous murder conviction from 1998.
Smith lives in the 4500 block of Red Bud Avenue in St. Louis.
Smith was sitting in a car outside Clay's Wellston Food Market Restaurant when Bonette Meeks Jr., 26, went inside and tried to cash the checks, police said. A clerk at the market, 6250 Page Boulevard, called police, and Langsdorf responded.
Meeks, of Berkeley, is being held without bail at the St. Louis County Justice Center. He is charged with first-degree murder, armed criminal action, unlawful possession of a weapon and resisting arrest.
He had been in and out of the North Carolina prison system; records show several pending and dismissed counts of marijuana possession, cocaine distribution and trespassing. A 2011 charge of robbery with a dangerous weapon was dismissed.
Smith is being held without bail. Bell called him a flight risk — St. Ann Officer Ellis Brown said in charging documents that Smith said "he was not going back to prison."
Charging documents said that Smith gave two checks to Meeks to cash, one for $500 and one for more than $6,000. Both were made out in the names of other people.
Smith pleaded guilty in 1998 to second-degree murder and was sentenced to 20 years, according to court records. In that case, he was one of three people who police said shot a man in the head with a shotgun just south of Potosi and took the man's truck and money.
Smith is a registered sex offender, according to the Missouri Highway Patrol. His first name in some court documents is spelled Kawyn. He was convicted of sexually abusing a 4-year-old girl in 1985 when he was 23.
He also has a history of writing bad checks.
Smith was in and out of Missouri prison several times since 1994. His most recent release from prison was on May 26, 2018, according to Garry Brix, a spokesman with the Missouri Department of Corrections.
Kim Bell of the Post-Dispatch staff contributed to this report.