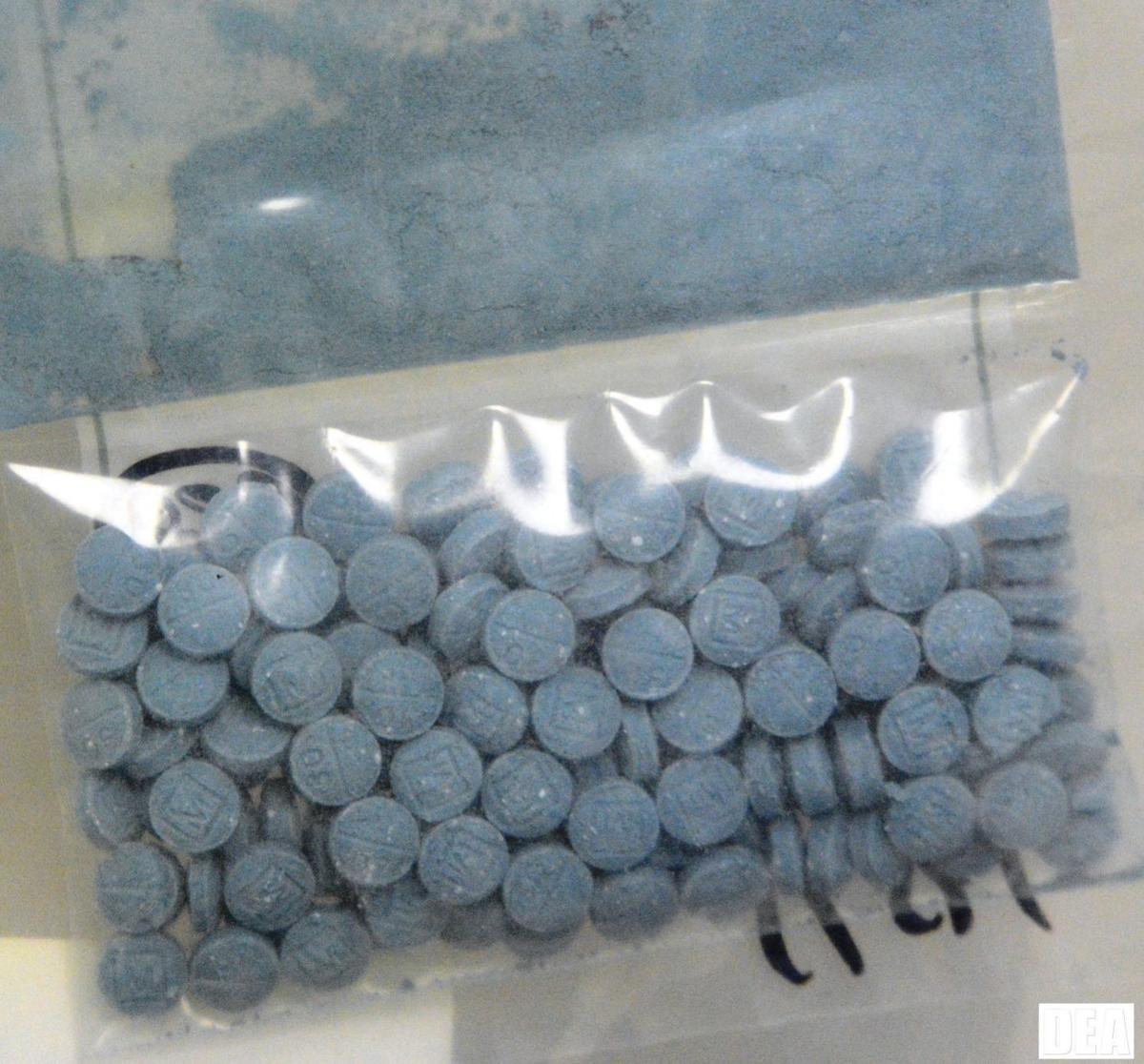 ST. LOUIS — The Drug Enforcement Administration is warning of a rise in a dangerous mix of fentanyl and methamphetamine linked to the coronavirus pandemic's effects on the drug trade.
William Callahan, head of the DEA's St. Louis office, said the pandemic was affecting the shipment of chemicals to where drugs are made and the smugglers' ability to get drugs across the border. Car traffic across the border has dropped, he said, and some restrictions have been imposed on cross-border trips.
Like any business during the pandemic, drug dealers face customers with less money or who are concerned about social distancing. Most are not as mindful of health recommendations as legitimate businesses, but Callahan said investigators have seen some dealers wearing masks, and some even offering contactless delivery.
The coronavirus shift has led to changes in the prices and purity of illegal drugs, Callahan said in an interview Thursday, particularly meth.
Although meth labs were once a problem in Missouri, most of the meth in Missouri, Kansas and southern Illinois now comes from the Jalisco New Generation Cartel in Mexico, as they have learned to produce a cheaper, but more potent, product than people can make in home labs.
As meth became scarce during the pandemic, Callahan said people began trying to make it on their own again. When that led to decreases in price and purity, dealers started mixing fentanyl, a powerful synthetic opioid that's often added to heroin to increase potency. Fentanyl's availability has not changed much during the pandemic, Callahan said.
"They are trying to make a stronger product on their kitchen table, which is not the place to make the things we ingest," he said. No one, he said, has the sophistication at home to handle a drug as powerful as fentanyl.
The DEA learned about the recent trend by organizing regular calls and virtual meetings with drug treatment and prevention providers.
Area medical examiners and coroners said they can't necessarily determine which drug in a person's system caused death.
Dr. Mary Case, St. Louis County medical examiner, said opiate users often add a stimulant, such as cocaine or meth, to increase the duration of a high.
In an email, Madison County Coroner Stephen P. Nonn said that meth was back "in a big way." He said the county is on track to have roughly the same overdose deaths as last year, which saw 94. There have been 60 so far in 2020. One was a result of cocaine and meth, eight were a result of meth only, 10 resulted from meth and fentanyl and 12 were a result of only fentanyl, he said. The rest were mostly a combination of fentanyl and other prescription drugs, with a few alcohol overdoses.
Callahan said the pandemic was also affecting the ability of area residents to get drug treatment and education.
"People didn't know where to get help," he said, so the DEA created the website withyoustl.dea.gov, again with the help of local treatment providers. The site lists treatment and recovery resources, clinics and parent groups, as well as information about how to obtain free naloxone, which can counteract opiate overdoses.
Robert Patrick • 314-340-8131
@rxpatrick on Twitter