ST. LOUIS COUNTY • The death penalty should be an option for the man accused in the Catholic Supply store attack even if it means taking the case federal, a former St. Louis County police chief and future councilman says.
Former chief Tim Fitch was elected this month to represent the St. Louis County Council district where a woman was killed and two others were sexually assaulted last week. He will take office in January.
Despite the Roman Catholic church's opposition to the death penalty, Fitch — a member of the faith himself — said the death penalty is warranted in the Catholic Supply case.
"God killed lots of people back then," Fitch said. "He wiped out whole villages and towns, and I get the whole 'Thou shall not kill,' but with an individual like this, there are rare instances where someone is just pure evil and they need this penalty."
The defendant in the case, Thomas Bruce, 53, of Jefferson County, faces 17 state charges, including murder, kidnapping and sexual assault. But whether he would face the ultimate penalty in state court is unclear.
St. Louis County Prosecuting Attorney Robert McCulloch said Tuesday it appears "all of the elements of a death penalty case" exist in the Catholic Supply case, though a more thorough investigation is needed.
In a statement Tuesday, Fitch called for federal involvement in the case to ensure the death penalty is an option no matter who is prosecutor in St. Louis County.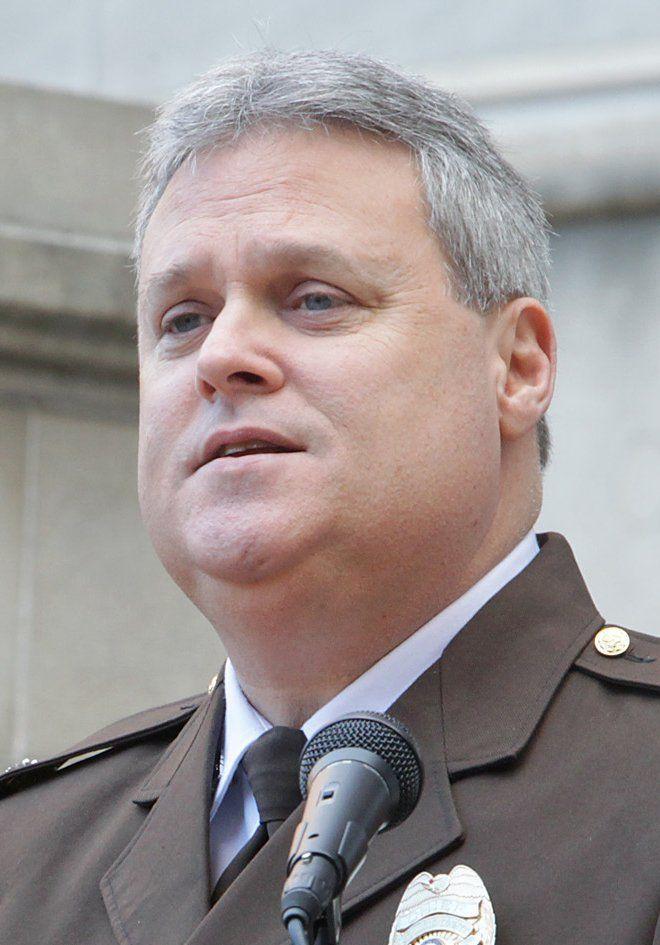 "This horrific sexual assault and murder begs for the ultimate penalty upon conviction," he said. "The community needs to send a convincing message in senseless deaths such as the one forced upon the victim, Jamie Schmidt."
Fitch said he believes a federal statute regarding a murder that occurs during the commission of a sexual assault could apply to this case, providing an opening for federal involvement. U.S. Attorney Jeff Jensen said he was aware of Fitch's statement, but could not confirm or deny any investigation.
But McCulloch said the case doesn't meet the requirements for federal action.
"It happened in St. Louis County, and if it should be a death penalty case, it should be a death penalty case in St. Louis County," McCulloch said.
Bell declined last week to comment on the case.
"There is only one prosecutor at a time, and right now that prosecutor is Bob McCulloch," he said. "My deepest condolences are with the family and the victims, but it's not appropriate to comment whatsoever on any decision prior to me being sworn in, and I want to be mindful and respectful of that."
In an interview in October, Bell said he opposes the death penalty because poor defendants and people of color are disproportionately sentenced to death, while it doesn't work as a deterrent.
"When you look at the United States as one of the last to have the death penalty, there's no research to say it makes us safer," Bell said. "I can't justify supporting a policy that doesn't work and is clearly out of revenge.
"We will seek life in prison without a chance of parole," as the maximum punishment, he said.
Fitch's statement came out after the funeral for Schmidt, 53, of House Springs. A funeral Mass was celebrated Tuesday morning at St. Anthony of Padua Catholic Church in High Ridge, where she was in the choir.
She was at the store to buy materials to make rosaries for an upcoming retreat when she was fatally shot in the head.
The death penalty "is not appropriate in that case because of some of the issues that are present with the defendant, the psychiatric issues," McCulloch said. "It certainly doesn't relieve him of the responsibility, but it didn't make it an appropriate case for death."
Business card left by suspect
St. Louis County police Sgt. Shawn McGuire confirmed that Bruce left the card with his name on it with someone at a business near the Catholic Supply store.
McGuire said he would not disclose the name of the business where investigators found the card.
McGuire said the card is what led them to Bruce's home in Jefferson County.
Once there, officers found more evidence, including the clothing Bruce is believed to have worn during the attack, according to court documents.