UPDATED on Friday with details on suspect Walker's prior murder case dropped
Police arrested two people Wednesday after a deputy from St. Charles County was run over by an SUV and seriously hurt in a vehicle-theft investigation, authorities said. The SUV's driver also struck two police vehicles and led police on a 5-mile chase.
The deputy, Steven Robertson, suffered a broken pelvis and broken ankle when he was hit by the vehicle about 4 a.m. Wednesday, said St. Charles County Sheriff Scott A. Lewis.
The deputy was struck after police with St. Charles County's multi-jurisdictional auto theft task force stopped a GMC Denali for "casing" the area near Interstate 70 and Fifth Street. The deputy had come to the traffic stop, on a business parking lot off of Fifth Street, to help police transport a prisoner.
Police were talking to the people in the SUV when the driver sped off, ramming a St. Charles County police vehicle and hitting the deputy, police said. Officers from surrounding agencies joined in a police chase. Dispatchers said the SUV had "run over" the deputy.
The driver of the vehicle was later identified as Tiffany Marie Kanzler, 28, of Florissant, St. Charles County Prosecuting Attorney Tim Lohmar said in a statement. Kanzler was charged Wednesday with assault of a law enforcement officer, resisting arrest, trafficking drugs and property damage.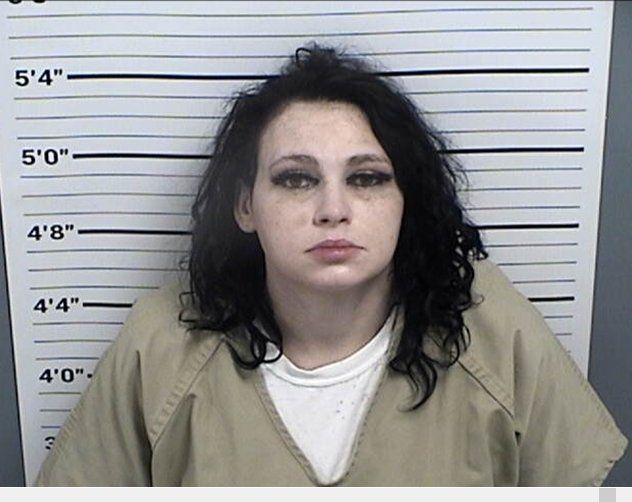 The passenger in the SUV was identified as Aaron Lamarr Walker, 38, of St. Louis, Lohmar's statement said. Walker was charged with unlawful use of a weapon and possession of a controlled substance.
Walker was originally charged with the October 2018 shooting death of Richard MacDonald in the city's Benton Park neighborhood. A spokeswoman for Circuit Attorney Kimberly M. Gardner, in explaining the decision last year to drop murder charges, said prosecutors "did not have witness participation" in the case.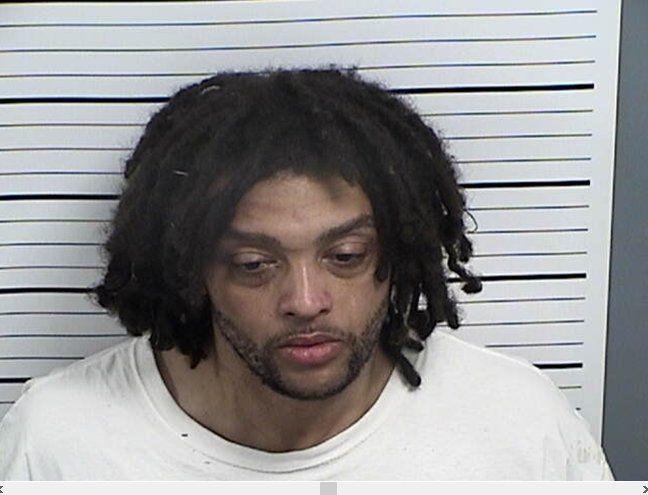 MacDonald, 38, was found with multiple gunshot wounds in the living room of a home on Oct. 2, 2018. Charges said that witnesses told police Walker and MacDonald were the only two men in the room at the time. Police found several .45-caliber shell casings at the scene.
After the deputy was injured Wednesday, Walker and Kanzler were both in custody in St. Charles County. Bail has been set for Kanzler at $2 million, and at $1 million for Walker, Lohmar's statement said. Kanzler lives in the 1800 block of St. Anthony Avenue in Florissant. Walker lives in the 3200 block of Alfred Avenue in St. Louis.
'Not playing this game'
In a summary of the assault, Lohmar's office said officers approached the SUV but the occupants wouldn't roll down their windows. Officers waited 25 minutes for them to comply and asked them to get out of the vehicle. Kanzler refused, at one point telling the officers: "I'm not playing this game;'" then she drove away, hitting the deputy, the prosecutor said.
Kanzler posted a one-minute video on Facebook during the traffic stop while she was parked, complaining that she was surrounded by five police cars and that officers weren't letting her leave.
"They keep saying that if we provide our information that we would be able to go," she said, narrating the video. "We gave them our names, our birthdays, and they still are sitting here like we're freakin' morons. We haven't done anything. The car's not stolen, nothing. Like, do you see this? We're not acting violent ... our hands (aren't) in our pockets, nothing. We're sitting here."
Her video ends though before the car takes off.
Court records list no defense attorneys yet for Kanzler and Walker.
Court documents refer to the deputy only by initials, S.R., but the sheriff identified Robertson by name in a Facebook post the day after the assault. The sheriff also posted photos of a damaged police vehicle.
The deputy was taken to a hospital in serious but stable condition. Lewis, the sheriff, visited the deputy in the hospital. Lewis told the Post-Dispatch that the deputy suffered a broken pelvis and broken ankle and was in surgery. He was in pain but also in "good spirits," Lewis said.
Lewis said there are conflicting accounts of how the deputy was hurt.
"He thought he was hit and thrown in the air," Lewis said. "Another officer said he was run over. I think he was run over."
Robertson works for the St. Charles County Sheriff's Department, which is responsible for court services and security, prisoner transport and civil process. He has worked as a deputy for three years and worked for the county as a park ranger before that. The sheriff's office is a different agency from the St. Charles County Police Department.
After hitting the deputy, the SUV sped off, heading east on I-70. It crossed the Missouri River into St. Louis County as officers chased it. The SUV headed north onto Highway 141, all while police said they were moving just under 60 mph in the pursuit.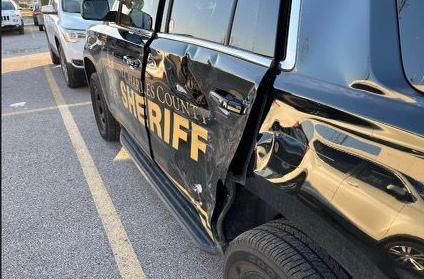 The chase ended five miles after it started, when the SUV hit a Cottleville Police Department patrol car near Route 141 at Rider Trail North, not far from St. Charles Rock Road and the Bridgeton area. Officers arrested the driver and passenger and found a firearm and more than 40 pills of what is believed to be fentanyl, according to the prosecutor.
Last February, Lohmar, the county's police agencies and the Missouri Highway Patrol formed an Auto Theft Task Force to curb the rate of thefts. At the time, Lohmar had estimated that five or six vehicles were being stolen each night across St. Charles County. Police said many of the thieves appeared to be organized in groups that typically hit neighborhoods in the middle of the night and the early morning hours.
Val Joyner, a spokeswoman for the St. Charles County Police Department, said the St. Charles County Regional Auto Theft Task Force has had significant success. In the fourth quarter of 2021, task force officers arrested 57 people. Seventeen of those were arrested in felony drug cases, seven for weapons violations and 16 on other felony warrants. The task force's work Tuesday night into Wednesday resulted in 13 arrests, including 11 people booked in drug cases and one on suspicion of assaulting a law enforcement officer.
Lewis said two sheriff's deputies were working overnight Tuesday into Wednesday morning to team up with the task force. Once police make an arrest, police call for a deputy to take the suspect to jail, which frees up the task force members to stay on the streets and continue patrolling instead of getting sidetracked with transporting a prisoner.
The injured deputy is one of 37 deputies with the sheriff's office. More than a dozen are assigned to transport prisoners and serve court papers. Fifteen others work as bailiffs in the courthouse. The rest are supervisors.
Lewis said his agency is distributing body cameras to its deputies but that the deputy who was struck by the vehicle hadn't been given one yet.