ST. LOUIS • Missouri's agency that investigates lawyer misconduct has rejected a disciplinary hearing panel's recommendation that two former St. Louis prosecutors be only reprimanded over their role in a cover-up of a beating of a handcuffed suspect by then-St. Louis police Officer Thomas A. Carroll in 2014.
The Office of Chief Disciplinary Counsel instead is seeking suspensions for both lawyers, and the issue now will be decided by the Missouri Supreme Court.
The disciplinary panel, formed to hold a hearing and issue recommendations, dismissed the case against Caroline Anne Rutledge, a former intern in the St. Louis Circuit Attorney's office. Both Rutledge's attorneys and attorneys for the Office of Chief Disciplinary Counsel agreed. Rutledge is now a lawyer in St. Louis County family court.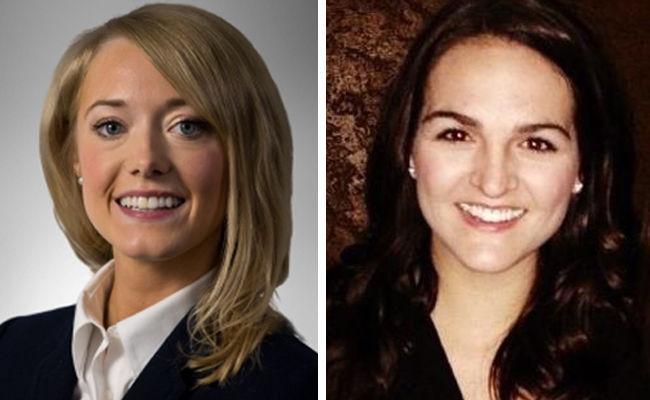 The committee recommended a public reprimand for both Ambry Schuessler and Katherine "Katie" Dierdorf, documents filed in court this week say. Schuessler works for a Clayton law firm, and Dierdorf is a public defender in Denver, Colo.
The Office of Chief Disciplinary Counsel, which investigates allegations of lawyer misconduct and prosecutes any resulting disciplinary case, wants Dierdorf's law license suspended for at least three years and Schuessler's suspended for at least two.
Rutledge attorney Maurice Graham would say only that, "The charges were dismissed as being unfounded." Last year, he told the Post-Dispatch that she was not a lawyer at the time of the incident, only an intern. He also blamed an unprofessional culture in the office. Her filings say she didn't lie to investigators but could have been more "forthcoming."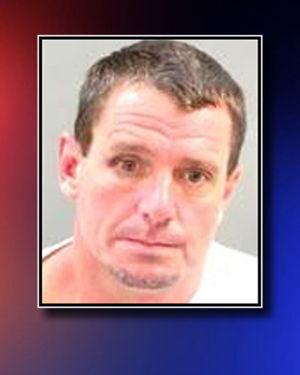 The case against the three lawyers began with Carroll's beating of Michael Waller, who was handcuffed. Carroll's daughter's car had been broken into, and Waller was found with her stolen credit card. Waller said he had found the card.
Carroll's close friend, Bliss Barber Worrell, was a prosecutor in the Circuit Attorney's office at the time and would later admit helping him to cover up the beating. She was prosecuted and sentenced to 18 months of probation and 140 hours of community service.
Schuessler, Dierdorf and Rutledge were not prosecuted, but their former bosses filed a complaint over the incident with the disciplinary agency.
The hearing panel found that Dierdorf violated the Rules of Professional Conduct by "initially failing to disclose her full knowledge of Detective Carroll's actions." It said, however, that her actions did "no harm to the administration of justice."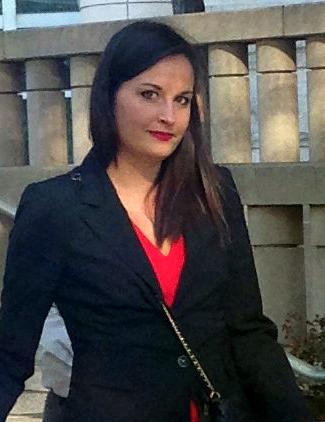 The committee ruled that Schuessler failed to disclose information to supervisors and initially did the same to FBI agents and a federal prosecutor. It also said a "racist and homophobic" slur or joke that she made about Carroll's putting his gun in Waller's mouth was distasteful but not a rules violation and "did not materially affect the outcome of the prosecution" of both.
Federal prosecutors believed the joke was relevant because it bolstered prosecutors' claims that Carroll put his gun in Waller's mouth during the attack. Use of a gun carries a longer potential prison sentence.
An attorney for Dierdorf declined to comment. Attorneys for Schuessler did not return messages last monthseeking comment.
In filings, Dierdorf's attorneys say she was unaware of the cover-up and didn't appreciate the seriousness of the assault because she wasn't present when Carroll described the beating in a phone call. She was "not completely forthcoming" at first but later cooperated fully, they say.
The disciplinary agency says Dierdorf lied to protect Worrell, impeding the criminal investigation, and told Schuessler to lie. "Her actions poured scorn on the criminal justice system," it wrote, adding: "To let her misconduct go unaddressed would raise legitimate questions from the public as to the integrity of the criminal justice system...."
Schuessler's attorneys denied she was untruthful about any fact that was material to the investigation. They also argued that the joke didn't violate the rule of professional conduct because it was not directed at a client. She blamed the joke on "her embarrassment and a good faith belief that the statement was not important to the investigation," according to a filing.