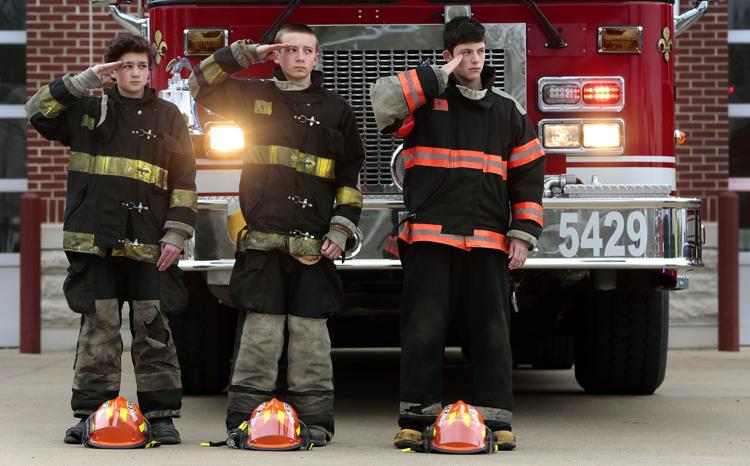 ST. LOUIS COUNTY • A man has been arrested on suspicion of involuntary manslaughter for his role in a two-vehicle crash Thursday morning that killed an Illinois man who worked as a firefighter.
The motorist, 21, had not yet been charged. Police did not release his name.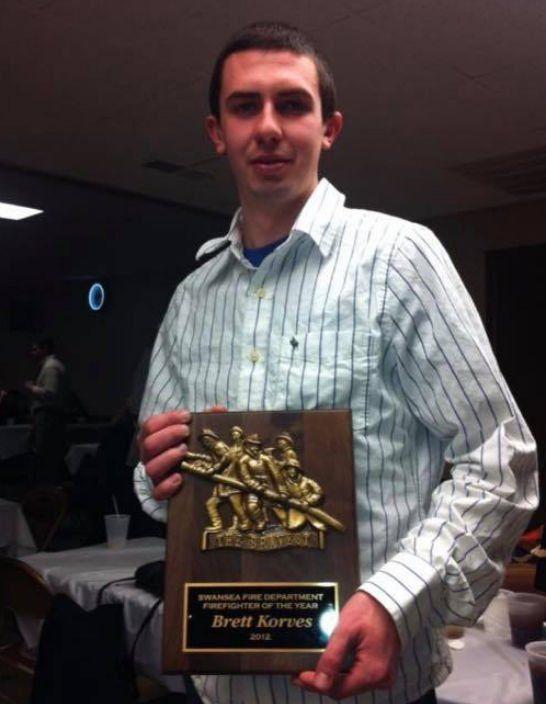 Killed in the crash near Overland was Brett Korves, 30, of St. Jacob, Ill. He worked as an on-call firefighter for the Swansea Fire Department. He was a 10-year veteran.
His body was escorted Friday afternoon from the St. Louis County Medical Examiner's Office to Illinois, where it was carried past the Swansea Fire Department.
The two-vehicle crash was at about 5:50 a.m. Thursday at Page Avenue and North Warson Road. Korves was fatally injured when his car was hit at the intersection as he attempted to make a left turn, police say.
St. Louis County Police Officer Benjamin Granda said Korves was driving a Chevrolet Cruze. He was alone in the car.
He apparently was trying to make a left turn onto southbound North Warson Road when his Cruze was struck in the middle of the intersection by a Chevrolet Camaro heading east on Page.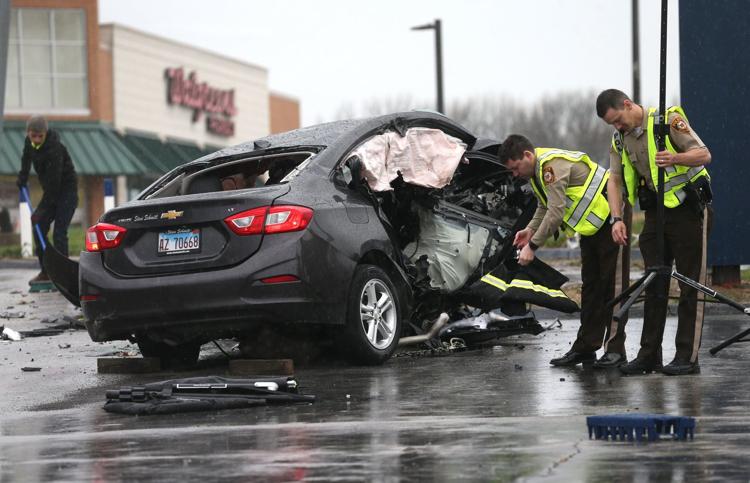 The force of the crash pushed the Cruze off the road and caused it to roll over, Granda said. Korves died at the scene. The area is in unincorporated St. Louis County, west of Overland.
The driver of the Camaro, also an adult male, remained at the scene. He had no passengers in his car.
The crash remained under investigation by the St. Louis County Police Department's Bureau of Crimes Against Persons and accident-reconstruction team. Anyone with information is asked to call police at 636-529-8210. Tipsters who want to remain anonymous should contact CrimeStoppers online or at 866-371-8477.
Korves was married and had an 18-month-old son, said Swansea firefighter Bryan Whitaker, the department's spokesman. The village of Swansea, in St. Clair County, is home to about 13,000 people.
Whitaker said Korves was a paid, on-call firefighter for Swansea who, like the other firefighters in that capacity, had a full-time job elsewhere. Korves worked as a delivery driver for a company in north St. Louis County. He was on his way to work Thursday when he was fatally injured in the crash, Whitaker said.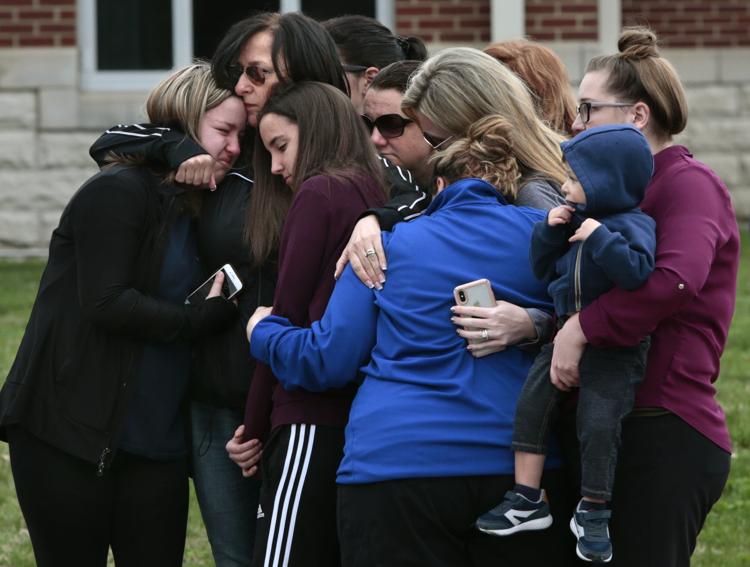 Whitaker said Korves has family ties in firefighting. His father is a firefighter in Swansea; his grandfather retired from the village fire department as an assistant chief.
"Just a great guy, dedicated third-generation firefighter in the village," Whitaker said.
In 2012, the Fire Department's command staff voted Korves firefighter of the year. He won it that year, in part, because of the work Korves put in as one of the leaders in the department's cadet program, which teaches skills to people as young as 14, Whitaker said.
In addition to his love for firefighting, Korves had a passion on the side as a dirt-track driver.
On Saturday, officials released visitation and funeral arrangements.
Visitation is scheduled for 4 p.m. to 8 p.m. on Tuesday at the Kurrus Funeral Home, 1773 Frank Scott Parkway West in Belleville, with a firefighter walk-through at 7 p.m. Participating firefighters should line up in full Class A uniform by 6:30 p.m.
The funeral is set for 11 a.m. Wednesday at Kurrus, after an additional visitation at 10 a.m. A procession will immediately follow, via Frank Scott Parkway to Valhalla Cemetery in Belleville.
David Hunn of the Post-Dispatch contributed to this story.