UPDATED at 11 a.m. Wednesday with booking photo and bond being posted.
ST. CHARLES — A 29-year-old man is charged with several counts of driving while intoxicated for causing a collision four months ago that killed four people, St. Charles County Prosecutor Tim Lohmar said Monday.
Authorities say the man at fault for the Feb. 14 crash is Elijah Carlton Henderson, who lives in the first block of Jackson Place in St. Charles.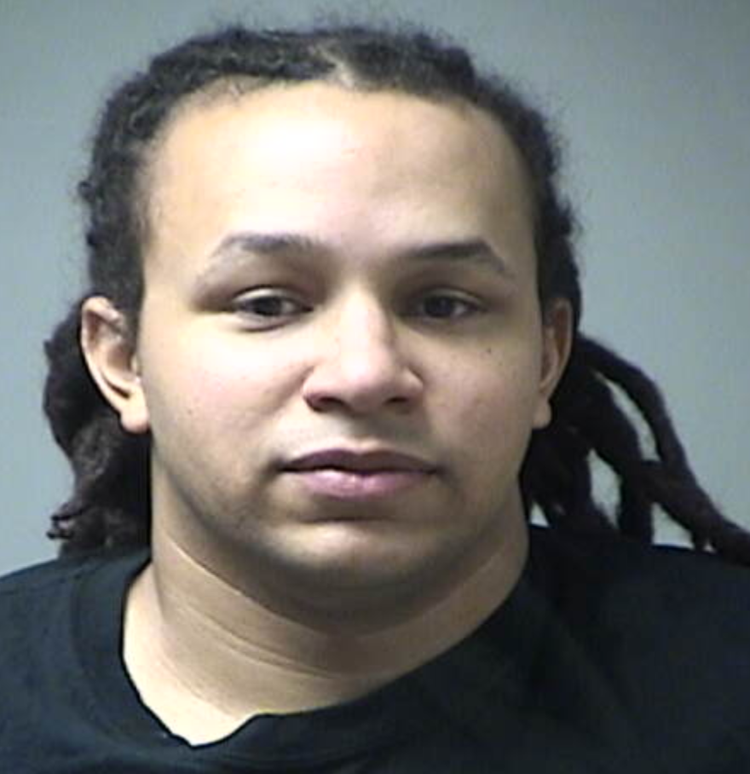 The Missouri Highway Patrol's probable cause statement, released by Lohmar's office Monday, said Henderson is charged with four counts of driving while intoxicated, causing death. Each offense is a felony punishable by up to 15 years in prison.
A bail bondsmen with Tullock Bail Bonds posted a $100,000 bond for Henderson on Tuesday, court records show.
The probable cause statement, dated Friday, said blood tests revealed THC, ketamine and norketamine in his system. THC is the psychoactive component of marijuana. Henderson was given ketamine in the ambulance, according to Trooper Clay Knox of the highway patrol.
The collision happened on Highway 40 (Interstate 64), west of Highway 364, when Henderson's eastbound pickup crossed the median cable barrier and veered into the westbound lanes, hitting a minivan carrying four people, authorities have said.
All four of those people were killed: Carrie McCaw, 44, and her daughter Kacey McCaw, 12, and Lesley Prather, 40, and her daughter Rhyan Prather, 12, all of Louisville, Kentucky. They were heading to a weekend volleyball tournament in Kansas City. Lesley Prather was a Louisville firefighter. Firefighters displayed American flags along Interstate 64 near Louisville as the bodies of the four victims were returned home in a procession in the days after the collision.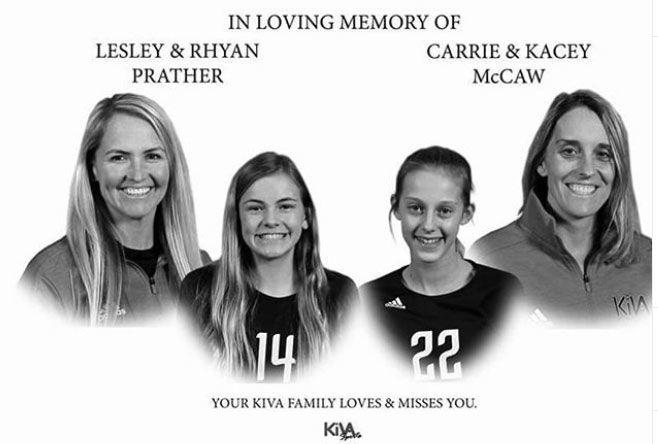 The Post-Dispatch reported last week on the patrol's final crash report. In that report, Henderson told police he was trying to manually roll down the passenger window by reaching across the seat to his right. When he was asked if his actions were hazardous, he replied, "Totally," according to a patrol report. Henderson has admitted to police that he had smoked marijuana the night before, court records show.
"He was attempting to roll down a window, an action he admitted was hazardous," said patrol Sgt. Paul J. Kempke, major crash investigator. His "judgment and reaction to his self-created hazard may have been exacerbated by his use of a controlled substance."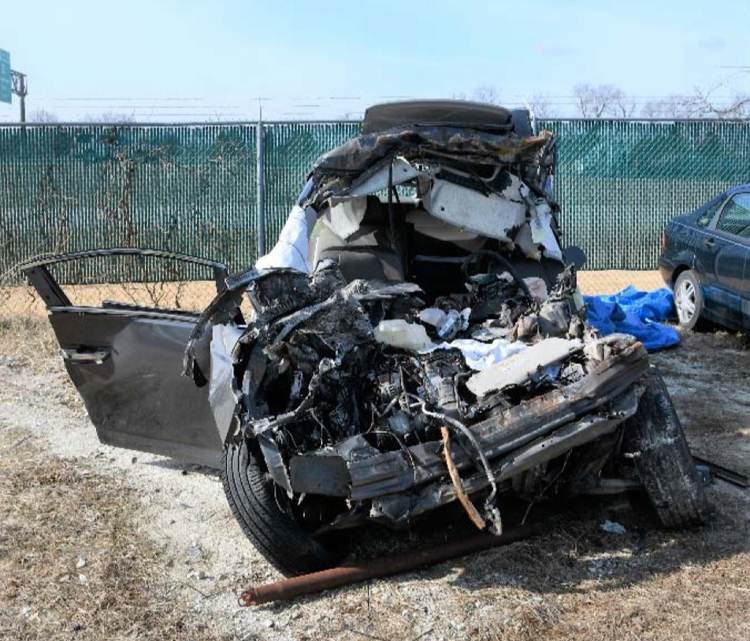 Lohmar added Monday that test results show Henderson had used marijuana within hours of the crash. "Our science is pretty clear," he said.
The patrol said it had no way to confirm that Henderson was indeed rolling down the passenger window when he lost control. But patrol investigators said the window was found after the crash rolled down about six inches, and video from his job site showed the window was up when he left. The handle to roll down the passenger window was four feet from where the driver sat. Patrol investigators recreated reaching for it, and they couldn't see the road when they leaned over, the report said.
The patrol concludes that the crash occurred because the pickup driver "made an inappropriate steering maneuver which caused him to lose control." Drug use was listed as a probable contributing circumstance, the patrol said. Four witnesses told investigators that the truck wasn't speeding before the crash.
Court records show Henderson had been put on five years' supervised probation after pleading guilty in a 2016 drug possession case in St. Charles County. He had been caught with LSD and marijuana while sleeping in a car at a traffic light at South First Capitol Road and Zumbehl Drive about 3 a.m. on Dec. 17, 2016, a police report said. He was slumped over in the driver's seat with the car in drive and the engine running. A police officer knocked on the glass several times and got no response, so the officer opened the passenger door and put the car in park.
After pleading guilty, Henderson was ordered to get tested for drugs every 90 days and undergo substance-abuse treatment. The state last month sought to revoke his probation, and Henderson was ordered to undergo drug testing twice a week.
He also has a drunken driving charge from 2013.
St. Charles County Circuit Judge Michael J. Fagras on Thursday ordered his probation suspended. Henderson's lawyer in the 2016 case could not be reached for comment.

Shake off your afternoon slump with the oft-shared and offbeat news of the day, hand-brewed by our online news editor, Mandy St. Amand.