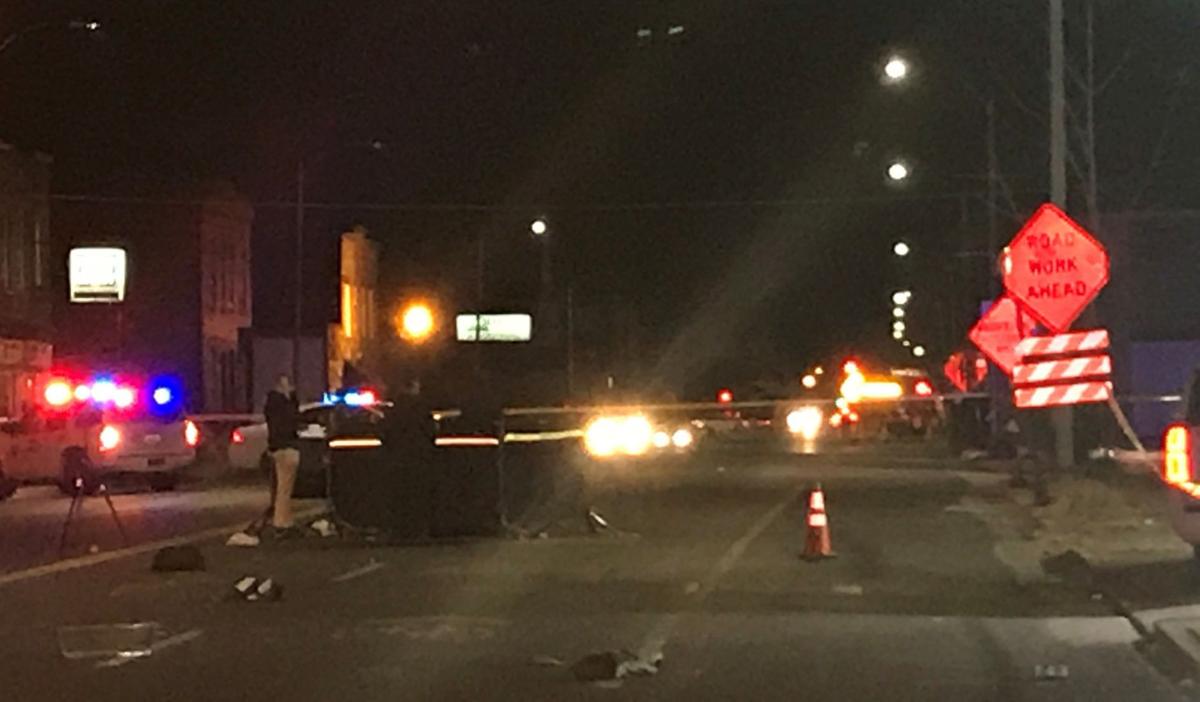 ST. LOUIS • Police have a suspect in custody in a hit-and-run accident on North Broadway that left a pedestrian dead Tuesday evening.
The accident happened about 5:30 p.m. A block of the road was closed in both directions near Christian Avenue as an accident reconstruction team worked at the scene.
The victim, a man, has not been identified, police said Wednesday. He died at a hospital.
Witnesses told police the man was first hit by a northbound red Chevrolet Impala and then by a second car, Lt. Paul Lauer said. Neither vehicle stopped.
The Impala was said to have a damaged hood and windshield afterward.
An officer saw a northbound Impala being driven erratically and making a U-turn onto southbound Broadway shortly after the crash, Lauer said. After the officer stopped the vehicle, he saw the damage and suspected it was the one involved in the hit-and-run.
The driver was taken to a hospital and police were hoping to obtain a blood sample, Lauer said. He was not injured.
Police had no description of the second vehicle that hit the man as he crossed Broadway.
A bystander said two vehicles appeared to have been speeding north on Broadway when the pedestrian was hit.