ST. LOUIS — Cure Violence ended its first full year operating as one of St. Louis' top investments to address violent crime by sharing positive news: Homicides and shootings fell significantly in the four neighborhoods where it operated.
The effort was soon lauded in local and national media by Mayor Tishaura O. Jones and program leaders as one possible reason St. Louis saw an overall 26% drop in homicides and a similar decline in gun assaults from 2020 to 2021, returning the city close to its pre-pandemic violent crime totals.
But an analysis completed this month by criminologist Rick Rosenfeld calls those conclusions into question.
Using St. Louis police crime totals, Rosenfeld found the decline in homicides and gun assaults in Cure Violence neighborhoods was no greater than just about the same declines seen in neighborhoods across the city with comprable demographics but without the program.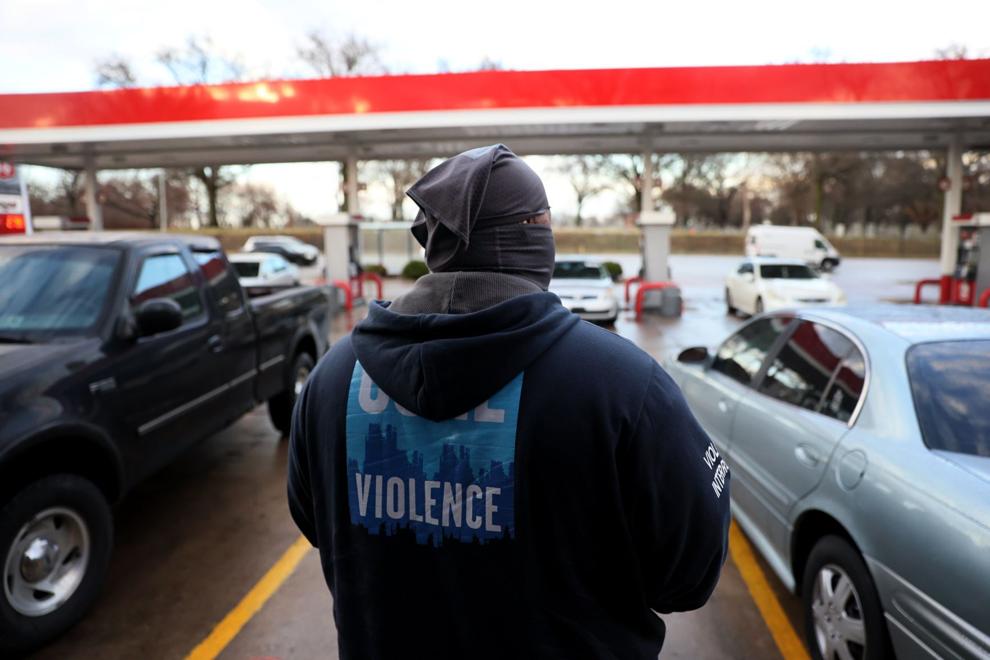 Rosenfeld is a professor emeritus of criminology and criminal justice at the University of Missouri-St. Louis and a national expert on violent crime. He has previously served as a criminologist in residence for the St. Louis Department of Public Safety.
"It's important to know if a program with this level of public investment is working," Rosenfeld said. "In the absence of clear evidence of effectiveness that's come from the program itself and suggestions that it contributed to the reduction in gun violence, I wanted to know if those claims were correct."
In 2019, the St. Louis Board of Aldermen committed $7 million to fund Cure Violence over three years, in hopes that it might have an impact on a city that regularly had the highest big-city homicide rate in the nation.
The program, overseen by the St. Louis Health Department, treats the spread of violence like an epidemic, using lessons from public health work. It hires people from affected neighborhoods who work to interrupt the spread of violent conflicts.
The program also takes on people statistically likely of becoming connected to crime as clients, connecting them with counseling, job programs and rental assistance.
The city has funded the program in three areas. The first, covering parts of the Wells-Goodfellow and Hamilton Heights neighborhoods, launched in June 2020. Another, centered in Dutchtown, which includes some blocks in the Mount Pleasant and Gravois Park neighborhoods, started in November 2020. A third site in Walnut Park launched in January 2021.
Jones told the Post-Dispatch last month she supports expanding the program to more neighborhoods using part of $5 million in COVID-19 federal relief money the city will dedicate to community public safety programs.
"We're focused on deterrence, intervention and prevention, and Cure Violence is a key piece of that, but it's not the only piece," said Jones at a virtual media availability on the program's progress.
Jones has said continued investment in the program, started during her predecessor Lyda Krewson's tenure, is part of her public safety agenda of increasing reliance on community programs, rather than police alone.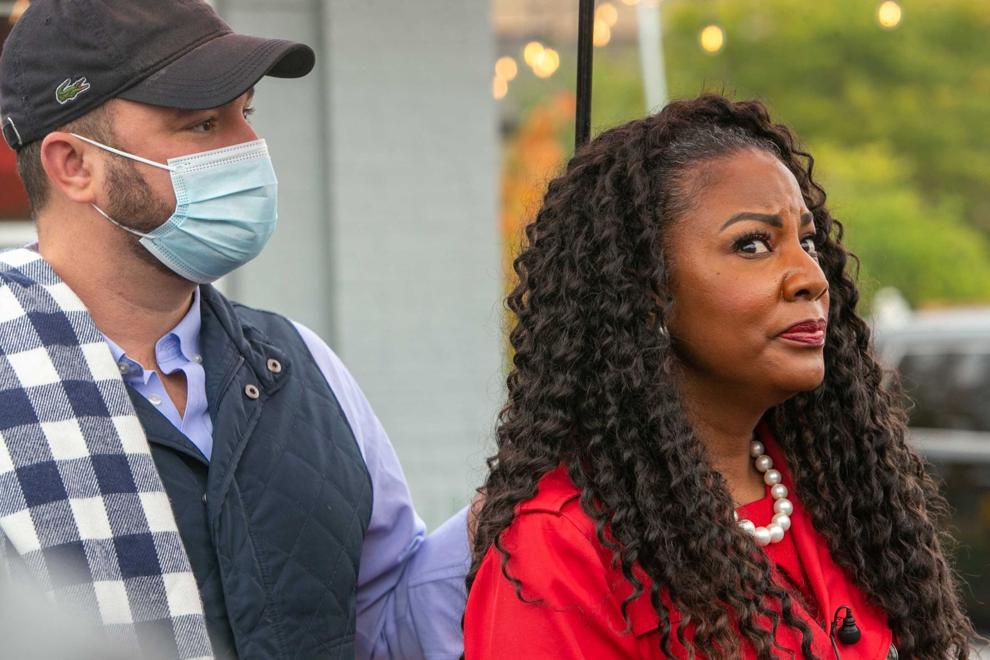 "Cure Violence isn't a silver bullet," she said in January. "It was never built to be a silver bullet, but it is one piece of a larger holistic approach to address violent crime."
The results
Rosenfeld's analysis compared the change in homicides and gun assaults in the north St. Louis Cure Violence neighborhoods with 22 other north St. Louis neighborhoods, which all have large minority populations.
Dutchtown, a racially diverse neighborhood in south St. Louis, was compared with 22 south city neighborhoods with similar demographics.
Neighborhoods bordering the Cure Violence neighborhoods were not included as comparisons, to rule out possible influence on violence there from the program.
Both the north St. Louis Cure Violence neighborhoods analyzed— Walnut Park East, Hamilton Heights and Wells-Goodfellow — and the comparison north city areas without the program saw a 24% reduction in homicides and gun assaults, Rosenfeld found.
Dutchtown saw a 15% reduction in those crimes, while the south city neighborhoods without the program had a 19% decrease.
"The results show pretty clearly that it's not Cure Violence driving the reduction in the city's violent crime numbers," Rosenfeld said.
Rosenfeld said his review should not be considered the "final word" on the program in St. Louis and acknowledges limitations in his analysis.
With only one year of data, the true impact of Cure Violence might take longer to become clear, he said.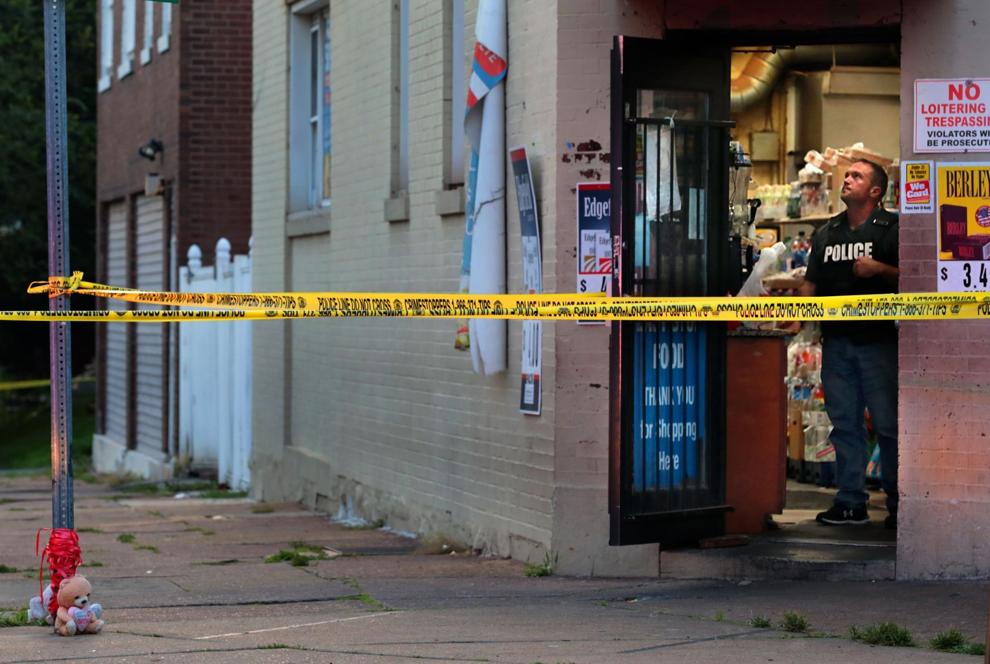 Cure Violence also focuses its efforts on a 10-block-by-10-block "catchment area" within larger neighborhoods. Rosenfeld used neighborhood-level data because crime statistics in the catchments were not readily available from police.
"If there was a significant impact with hundreds of crimes being interrupted, you should see an impact at the neighborhood level," he said.
Rosenfeld hopes his analysis will prompt more in-depth, public analysis of the program, like tracking success the program has in stopping people it takes on as clients from violence.
"I don't think the city should abandon the program from my limited evaluation," he said. "I want it to succeed. There's been too much time, too much talent and enormous investment, but more analysis could show what's working and what might need to be changed. I see this as a first step."
Rosenfeld said other research on the Cure Violence model and similar programs in a number of other cities where it's operated have shown mixed results.
The first Cure Violence program launched in Chicago's West Garfield Park neighborhood in 2000, and the model has been replicated under several names in cities such as New York, Kansas City, Baltimore, Philadelphia and New Orleans.
A 2020 review of the programs by the John Jay College of Criminal Justice found that studies on the model indicated "promising, but less than definitive evidence of program effects."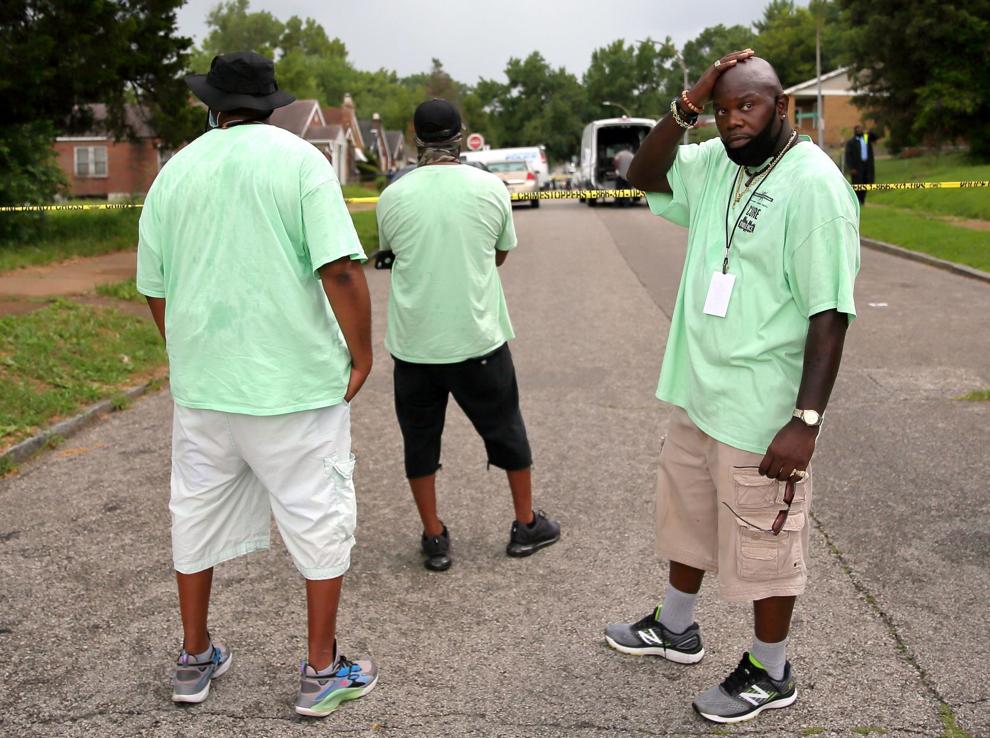 "It makes sense that there would be variation in implementation," Rosenfeld said. "There is an emphasis on engaging directly with high-risk individuals in neighborhoods, who may or may not be involved in a conflict. It's a tall order to be able to select out where conflicts will occur before they happen."
While Rosenfeld found that Cure Violence likely was not driving the city's reduction in homicides and shootings last year, he's less certain what did drive the trend.
"We saw sizable decreases coming from a very high base," said Rosenfeld, who also co-authored an analysis of COVID-19's effect on violent crime in large U.S. cities for the Council on Criminal Justice. "Other cities saw reductions, but few have experienced this size of a drop."
Rosenfeld said that some possibilities for the trend could be changes in policing and reduced stresses like lockdowns, unemployment, widespread protests and anxiety seen in 2020 that have eased in 2021.
'Give this program some teeth'
St. Louis Health Director Dr. Fredrick Echols, who oversees the Cure Violence program for the city, said in an interview Monday that he wasn't familiar with Rosenfeld's findings but "respects him as a subject matter expert."
Echols said the city has contracted with Washington University's Institute of Public Health to perform an analysis on Cure Violence's outcomes.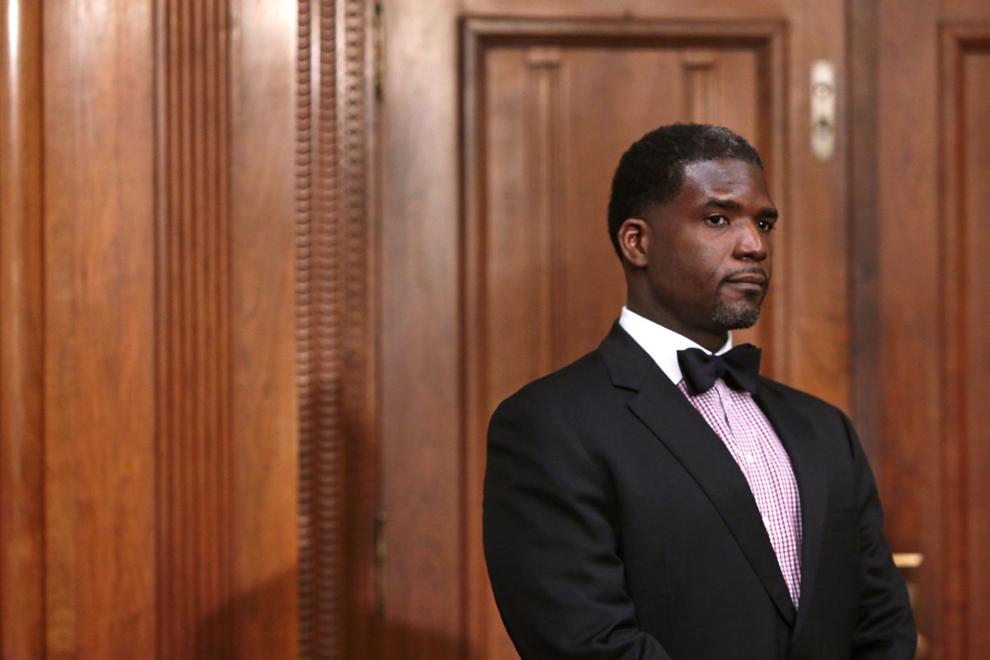 The research will include surveys of residents and was briefly paused during the COVID-19 surge this winter, Echols said. He added that he expects the city to publish more of its own data on the program and Washington University to publish its findings later this year.
Echols said that within the three 10-square-block catchment areas where Cure Violence operates, homicides fell in 2021 by 43% — from 23 to 13 — compared with a 26% drop in the city as a whole.
Meanwhile, Echols said Cure Violence has tracked about 500 "interruptions," or interactions that may have prevented violence. More than 200 people have been placed on the program's caseload, he said.
Echols said the department tracks its community events and also its tips from the community. He said that those numbers indicate good participation from the community.
"We are grateful for the good reception we've seen and reductions in crime, but we are no means out of the clear," Echols said. He added that the city is still working to decide which neighborhoods might be chosen if there is an expansion of Cure Violence paid for through COVID-19 relief funds.
"We want a data-driven, focused approach," he said, adding that the prospect of an expansion is "looking promising."
People working directly in the neighborhoods have also attested to Cure Violence's impact, including Mujaa Williams who works as a program "interrupter" in Dutchtown.
Williams said at a January meeting with the media about Cure Violence that he's noticed crime has moved away from the blocks in Dutchtown where the program operates, and community events have been well-attended.
Williams added that on the street level, his team is still dedicated to "give this program some teeth in the city."
He said, "We ask the fundamental question: 'Are these neighborhood worth saving?' And I think the answer we get is yes."
Editor's note: This story was updated to clarify the neighborhood boundaries of the Cure Violence sites.