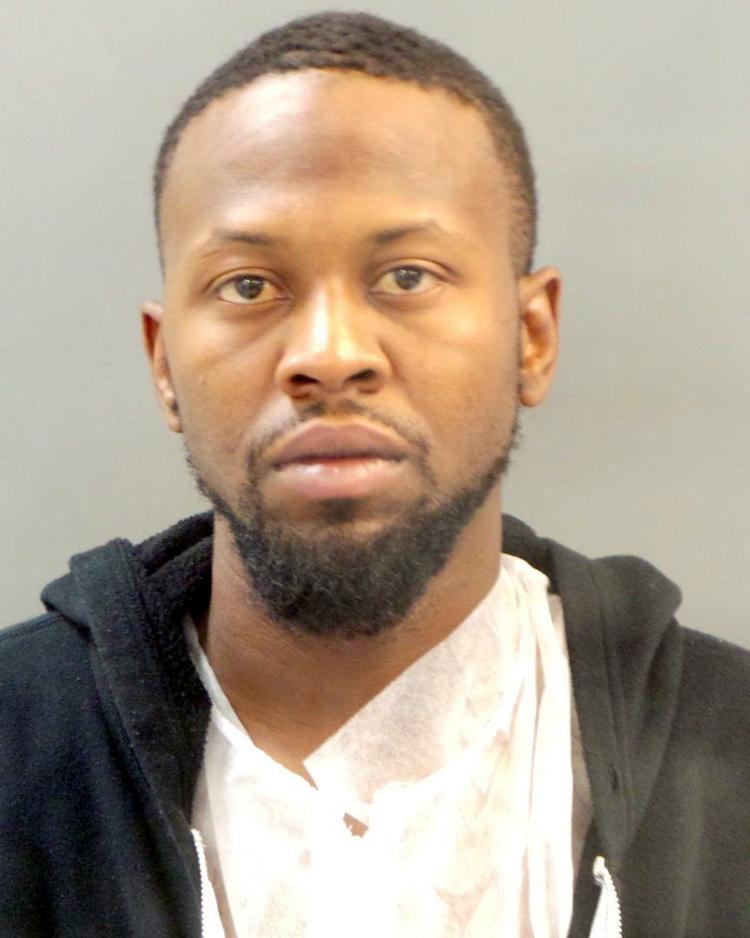 Darryl W. Mason, 32, of the 2700 block of Trendley Avenue in East St. Louis, was charged with second-degree murder (also known as felony murder), unlawful use of a weapon, first-degree assault and armed criminal action.
Three people in a 2014 Toyota Camry got into an argument about 12:25 a.m. Thursday with workers at the Crown Mart (also called the Salama Supermarket) at 1513 North 13th Street, police and charges said.
Store surveillance video showed the driver of the Camry pulling away from a gas station pump while Mason, who was in the front passenger seat, and an unidentified man in the back seat shot at the front door of the store.
One the bullets hit a 35-year-old cashier in the chest, critically wounding him.
"As the Camry flees, multiple people on the lot return fire at the Camry and the driver, DaShaun Gage, is struck in the head and killed," St. Louis Detective Craig Robertson wrote in charging documents.
Gage, 28, of the 1400 block of Missouri Avenue, was driven by Mason to a hospital, where Gage died. According to charges, Mason admitted being at the market at the time of the shootout.
Mason's criminal history includes a burglary conviction and several convictions of drug possession, court records say.
Mason's bail was set at $500,000 cash. A jail photo of Mason was not immediately available.