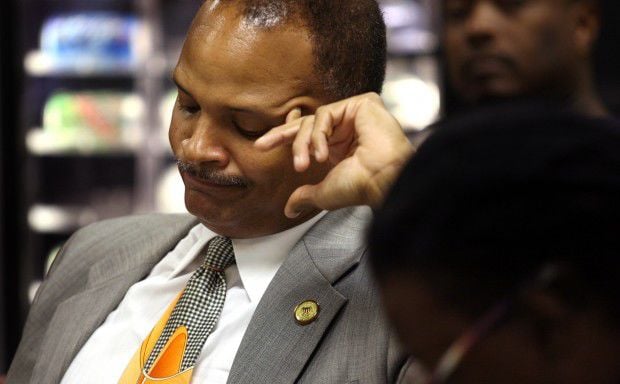 EAST ST. LOUIS  •  Mayor Alvin Parks said Monday that a teenage girl was wounded in a shooting at an under-21 party over the weekend because of negligence by a nightclub guard and her parents.
The victim, 16, was shot in the abdomen about 10:30 p.m. Saturday at Club Rolex, 3803 State Street. She was treated at a hospital and recovering at home, Parks said.
Police Chief Michael Floore said about 50 teens and several parents were present when security removed four young men for fighting.
He said the young men forced their way back inside, and one fired into the crowd. No arrests have been made.
Parks said the city requires security and that, while five guards were working, one had left his post outside to go to a convenience store. "If the outside guard had been there, he would have seen what (the expelled males) were doing," Parks said. "He presented an opportunity for the guys who wanted to do dirt."
Parks and Floore met Monday with club owner Bobby Williams, who told them the party was already set to be the last of its kind because of unrelated issues. A reporter could not reach Williams on Monday.
Officials said Club Rolex does not have a liquor license, and that no liquor was being served Saturday night. In September, a crime sweep in East St. Louis led to charges against three nightclubs, including Club Rolex, for Illinois Liquor Control Act violations.
The mayor said he wants to hear from the girl's parents, who could face curfew-related charges. "A 16-year-old should not be on the premises," Parks said.
In September, Parks announced that people under 18 would be arrested if they were on the streets after 10 p.m. That was in response to a deadly weekend in which a man, 18, was fatally stabbed in a dispute and three young men died after being shot in outside a different club.