UPDATED at noon Thursday with comments from the father of woman charged, and details from charging document
EAST ST. LOUIS — An East St. Louis mother has been charged in St. Clair County in the deaths of her five children in an apartment fire in August.
Sabrina M. Dunigan, 34, was charged Wednesday with five counts of endangering the life or health of a child, a felony charge. Online court records indicate there are pending grand jury actions in the case. A judge set bail at $75,000. She is not yet in custody.
Dunigan's five children, all younger than 10, died in the apartment fire Aug. 6. The blaze was reported about 3 a.m. on the second floor of an apartment building at 560 North 29th Street, after Dunigan had gone out. Authorities allege she left them unattended.
Duinigan could not be reached for comment but her father, Greg Dunigan, spoke to the Post-Dispatch about the charges on Thursday. He said he can't believe authorities would charge her with a crime after everything she lost.
"Why are they trying to do this to her?" Greg Dunigan said. "She done lost all she can lose already. Why they want to take the rest away, meaning herself? She don't have nothing left."
The children who died were Loy-el Dunigan, 2; Jabari Johnson, 4; twin 8-year-old girls, Heaven and Neveah "Veah" Dunigan; and Deontae Davis, 9.
Greg Dunigan said his daughter does not have a lawyer.
Greg Dunigan said he and his wife lived in the same apartment building as Sabrina and her five children. All were upstairs. The family of eight were staying in the one-bedroom apartment, but Greg Dunigan and his wife were in a separate part near the back.
He said he and his wife were supposed to be watching the children when Sabrina Dunigan left to pick up her boyfriend from work around 3 a.m. Greg Dunigan repeated that account again Thursday, but added, "It just so happened we fell asleep."
He and his wife jumped from the apartment's second floor to escape, but without the children. Sabrina Dunigan had returned home that morning, her birthday, to find her apartment filled with smoke and fire, she has said. She said suffered burns on her arms and feet trying to reach her children but couldn't save them.
St. Clair County Coroner Calvin Dye Sr. said four of the children died at the scene. A fifth died at a St. Louis hospital. Dye hasn't provided updates on the four who died in Illinois. But the St. Louis medical examiner's office said Neveah, who died after being brought to St. Louis Children's Hospital, died of smoke inhalation and the manner of death was classified as accidental.
The fire has been under investigation by the Illinois state fire marshal's office. Questions had been raised after the fire about whether the children had been home alone, which is what fire officials initially indicated. Christopher G. Allen, a spokesman for the St. Clair County State's Attorney's Office, said the office doesn't want any reports released to the public about the cause of the fire until the case is prosecuted.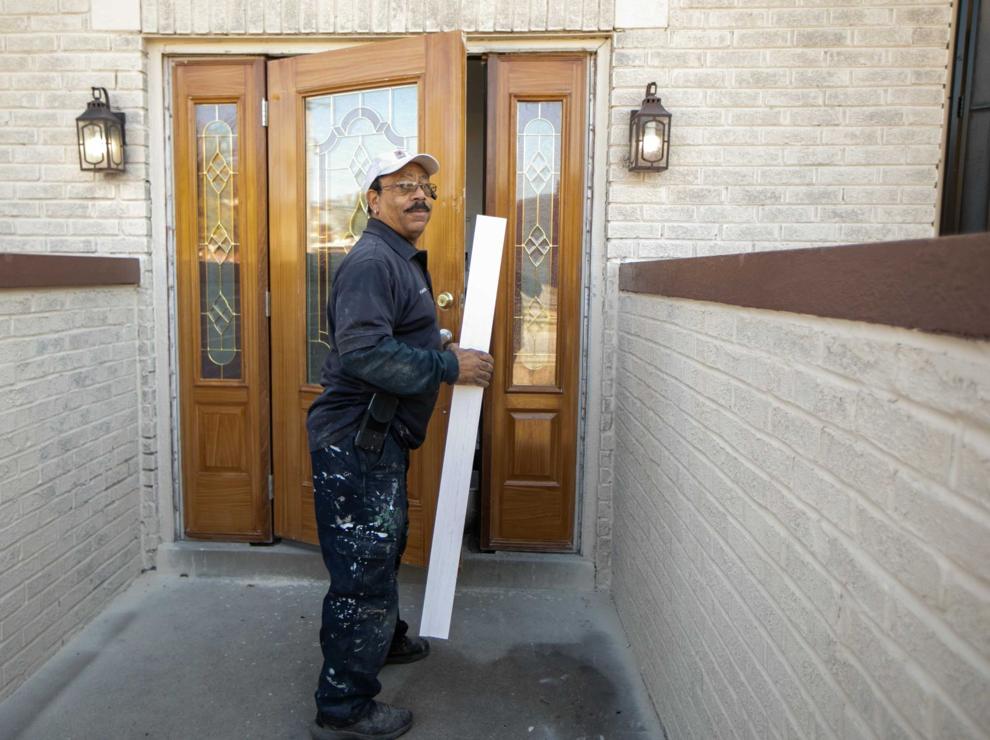 Sabrina Dunigan and her father have said they suspect it was an electrical fire and claimed the cramped apartment lacked smoke detectors. Rudy McIntosh, a former police officer who is the building's landlord, however, said he put smoke detectors in all of his rental properties.
Charging documents in St. Clair County say that Greg Vespa, an investigator with the state fire marshal's office, alleged that Sabrina Dunigan left the children unattended and "knowingly caused or permitted a child to be placed in circumstances that endangered the child's life or health."
In Illinois, the crime can be a misdemeanor, unless it's a person's second offense or the child dies after being put in danger. Dunigan is charged with five felonies. Each felony count is punishable by two to 10 years in prison. A parent charged with the crime after his or her own child dies may be sentenced to probation.
Kim Bell of the Post-Dispatch contributed to this report.