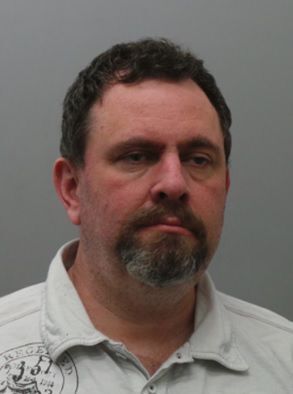 EUREKA — A Eureka man is facing charges after a domestic incident led to a police standoff at his home and the rescue of two children.
Glenn Hillam, 51, of the first block of Currier and Ives Lane, was charged Friday with domestic assault, armed criminal action, kidnapping, child endangerment and resisting arrest.
Police say Hillam held his wife at gunpoint in their bedroom Thursday afternoon and ordered her to her knees to beg for forgiveness, charges say. Someone called 911, prompting Hillam to fire two shots — one near his wife's head while he was on top of her on the bed.
When police arrived, they heard a gunshot, but it's not clear if it was one of the first two shots or another. Several people, including two children, ran from the home and told officers that two children were still inside, police said. After a standoff, two Eureka officers went into the home and brought the children out safely.
Police said they've gone to the home before for domestic fights.
Hillam is being held without bail.
"Everyone is grateful that no one was harmed and that everyone came out of this safely," said Hillam's lawyer, Greg Smith. "Glenn's family and law enforcement are to be commended for their actions to help deescalate."