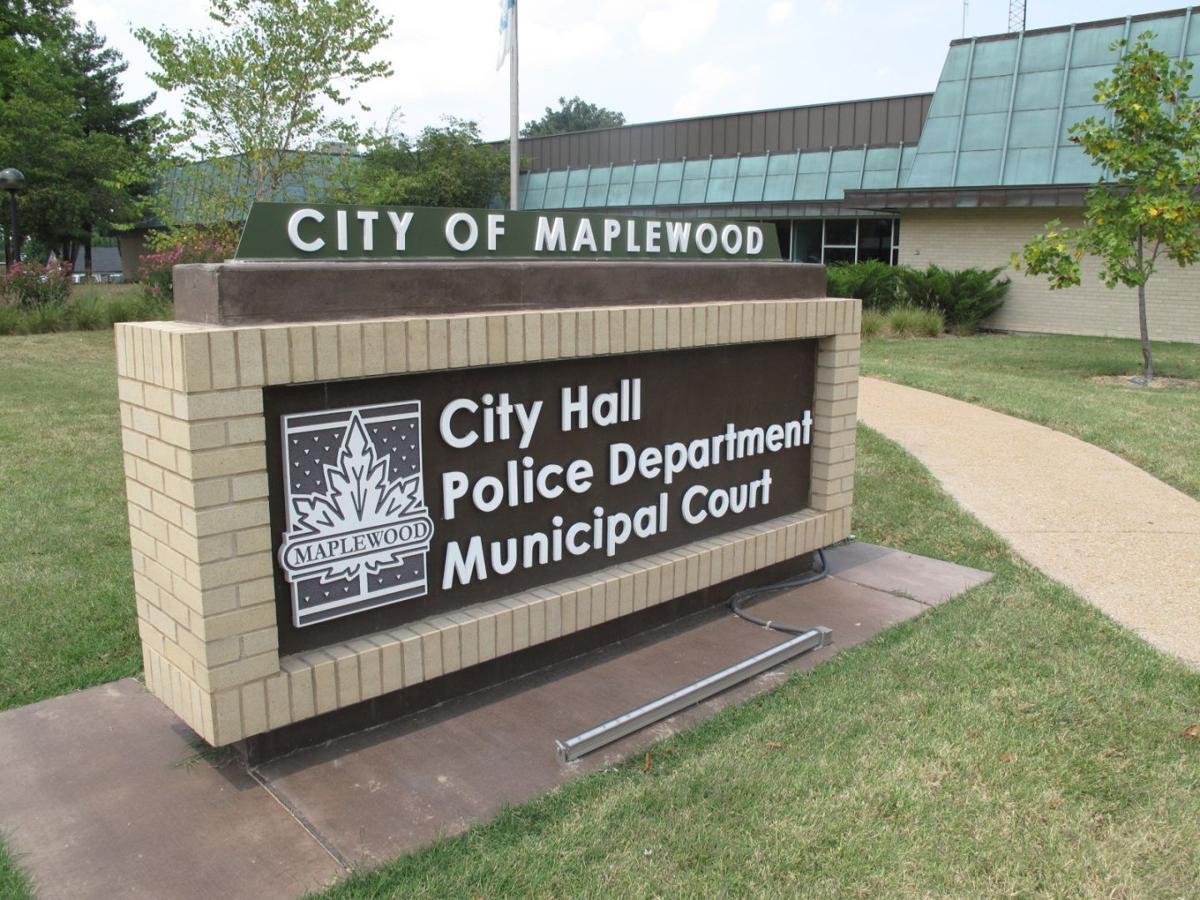 Updated at 2:30 with more details and comment from the ACLU
MAPLEWOOD • Officials here will no longer evict residents for making calls to 911 or define domestic violence reports as nuisances after the City Council voted Tuesday night to approve a $137,000 settlement with the ACLU and a woman who said she was evicted after she was the victim of domestic violence.
The ACLU of Missouri sued the city last year over a 2006 ordinance the civil rights group said unfairly targeted victims of violence and people with mental illness.
Under the rule, more than two calls to police within 180 days for an incident of "peace disturbance or domestic violence" could trigger a revocation of the homeowner's or renter's occupancy permit for up to six months and bar them from applying for another occupancy permit from the city during that time.
In a unanimous vote, the council approved the settlement reached by the two parties in July. The settlement also stipulated changes to the ordinance. Those changes got initial approval and a final vote could be taken as early as the next council meeting Sept 25.
The revised ordinance, which could take effect Oct. 10, eliminates language that allows officials to fine or evict people who were victims of crimes. It also bars officials from counting domestic violence incidents as nuisances.
The portions of the ordinance that would be taken out cannot be reinstated for five years, under the settlement agreement, City Manager Marty Corcoran said. Any additional changes introduced within that time period would have to be provided to the ACLU, he said.
The city will also have to share records regarding nuisance enforcement with the ACLU every year until 2023 and train city officials responsible for handling nuisances in how to respond to domestic violence incidents, according to the civil rights group. 
"Categorizing victims of domestic violence as 'nuisances' for calling the police is unconstitutional and morally reprehensible," said Sandra Park, senior staff attorney for the ACLU Women's Rights Project, in a written statement. "These laws endanger crime victims and empower abusers. Our settlement is an important step toward guaranteeing that survivors feel comfortable coming forward and dismantling official policies that perpetuate violence."
During discussion of the revised ordinance, Mayor Barry Greenberg asked city staff for clarification on how it would define an "incident" and for how officials would determine whether a person was a victim of a crime. He said after the meeting that he asked the questions to make sure there were no ambiguities.
"No enforcement action or abatement will be ordered against an individual who was a victim in whole or in part of the incidents that formed the basis of the nuisance enforcement action," according to the new ordinance.
"No occupancy permit revocation or other abatement measure against an individual will be predicated upon the fact such an individual called for police or emergency services."
The revised ordinance removes a stipulation that allowed officials to consider the number of times public safety officers were dispatched to the property in determining what makes a nuisance. But Corcoran said the ordinance never allowed for the number of times a resident called 911 to be a consideration.
"That was never a factor in the old ordinance or the new ordinance," he said.
Before officials will be allowed to enforce fines or eviction, they will have to first assess whether the person was a victim of a crime. Notices of upcoming nuisance hearings will be required to include notice that crime victims cannot be fined or evicted.
The new ordinance also cuts in half, to 90 days, the window of time during which more than two violations of state or local laws can be grounds for eviction or fines.
The city can still revoke and deny occupancy permits for up to six months.
Rosetta Watson, the woman named in the ACLU suit, first rented a home in the city in June 2010 with her rent subsidized by a Section 8 voucher, according to the lawsuit.
She was repeatedly attacked by an ex-boyfriend while living there, the suit says. From September 2011 to February 2012, Maplewood police went to Watson's home four times for domestic violence calls. Maplewood then enforced the nuisance ordinance against Watson based on the four police calls, the suit said.
After a hearing, Watson's occupancy permit was revoked May 30, 2012. Under some other nuisance ordinances, residents can move elsewhere in the city.
Corcoran said he believed the city would have won the suit but decided to settle because it would cost less than going to trial. Corcoran said he was happy with the resolution.
"It puts this lawsuit behind us and still gives us tools to make our city safe, clean," Corcoran said.
Corcoran said all definitions in the revised ordinance were legal definitions and that there would have to be evidence of a nuisance violation beyond just a complaint for there to be a hearing. Officials would have to consider testimony and evidence in hearings before taking any enforcement action, he said.
"There's got to be some evidence to start the process, not just a he-said, she-said type of thing," Corcoran said after the meeting.
Greenberg said he expects the revised ordinance to pass at its next reading.
"Based on our conversation tonight and our first two approvals, your guess is as good as mine but it looks pretty positive," Greenberg said. "And since I'm the only person who was asking questions and they weren't related to the validity of the ordinance, I think that speaks to the council's proclivity to agree that it's well written and appropriate.
Greenberg and Corcoran said that over several years, no one ever appealed a nuisance violation with the city.
"There's been hundreds of these nuisance hearings and no one has felt that they've been taken advantage of to the extent that they've wanted to appeal it," Greenberg said. "The process works. Apparently, everyone wants to make sure that the process works all the time and can't be manipulated, and so everyone should be happy then."
At least 69 municipalities across the St. Louis region have some type of nuisance ordinance. Some are enforced as fines against landlords, while others, such as Maplewood's, target the occupancy permit holder.
A review by the St. Louis Equal Housing and Opportunity Council of more than 50 cases since the city enforced the rule in 2010 found that more than 20 percent of the evictions were against victims of domestic violence. African-Americans and people with mental health problems were disproportionately represented in the enforcement actions.
The nonprofit also sued Maplewood last year over the nuisance ordinance, calling it "one of the country's most onerous." The suit was dismissed on a legal technicality, a staff attorney for the nonprofit said in July.
Officials have denied that the city took any nuisance violation actions based on race, religion, age or gender.