ST. LOUIS — A former St. Louis University Hospital doctor who impregnated and married the teenage daughter of a former patient rejected a plea deal Monday that would have resulted in five years in prison on child pornography charges.
Joshi, now 47, was suspended from his job after the charges became public and also had his medical license suspended.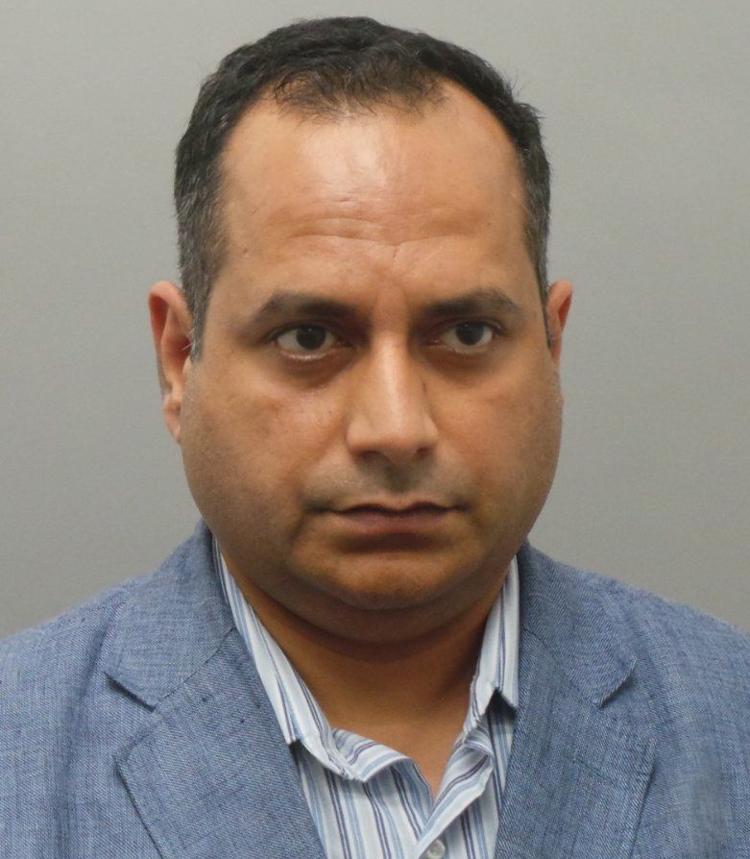 Joshi met the Kentucky teen through her mother, a patient, before Joshi took a job in Missouri and moved here, according to federal authorities. The girl originally wanted to talk to Joshi about becoming a doctor, then became his babysitter before they began having sex, investigator Donya Jackson with the U.S. attorney's office said in a hearing last year. The teen's mother knew they were "dating" but did not want them having sex, Jackson said.
Facebook notified the National Center for Missing and Exploited Children in October 2018 that Joshi was sending and receiving what appeared to be child porn via Facebook Messenger, prosecutors have said in court filings. Joshi took nude pictures of the two of them and requested pictures of the teen's genitals, the filings allege.
The teen, now 17, was present Monday in U.S. District Court in St. Louis at a hearing called to discuss plea negotiations, accompanied by her lawyer and the couple's baby boy. Joshi's bid for time with his son in the courthouse after the hearing was rejected by U.S. District Judge John Ross, who said Joshi's lawyers would have to file a separate request for that.
The teen has asked for leniency for Joshi, suggesting probation as the appropriate punishment and requesting a meeting with prosecutors to plead Joshi's case, court filings said.
A Kentucky family court judge, Stephen M. Jones, last month declared the couple to be married after motions from both Joshi and the teen and a paternity test.
Assistant U.S. Attorney Colleen Lang on Monday filed a motion suggesting the marriage was fraudulent. Lang said Joshi and the teen both failed to tell the judge that Joshi is facing federal felony charges in which she is the alleged victim. Nor did they mention that she is 17 or that they are barred by Joshi's bond conditions from any contact, Lang's filing said. They also never told anyone before last month that they were married, according to the filing.
Lang is also seeking to have Joshi jailed until his trial for having either direct or "indirect" contact with the teen.
Joshi's lawyer, Daniel Juengel, told the Post-Dispatch on Monday that defense lawyers disputed a number of those claims. He insisted that the teen's mother gave permission for the marriage, and that the couple described each other as husband and wife in Facebook conversations. He also said it was likely that the judge knew about the charges against Joshi, as the case was "all over the news" both here and in Kentucky.
Juengel said prosecutors are disputing the marriage because it "could be a big problem for their prosecution," adding that the case raises constitutional issues over how private conversations between a married couple were being monitored by Facebook without their consent. He also said that a Facebook employee was essentially acting on behalf of the government at the time.
Juengel said that people in states across the country can be married at 16 or 17 years of age, but child pornography laws don't have a marriage exception and are therefore "unconstitutional on their face."
The teen's lawyer, Tory Bernsen, said in an email late Monday that, "The right to family privacy has long been protected and revered in this country, even when that family may not appear 'conventional' or 'traditional' to some. It is deeply disappointing that the US Attorney's Office has such little regard for the victim's interests, in whose name they claim to seek 'justice.'"
A trial date for Joshi has not been set while the legal issues are pending.
UPDATED at 10:45 a.m. Tuesday with statement from teen's lawyer.
Shake off your afternoon slump with the oft-shared and offbeat news of the day, hand-brewed by our online news editor, Mandy St. Amand.