St. Louis prosecutors and Preston Marquart's lawyers agree on that much.
Where they divide is whether Marquart's actions the evening of Oct. 14, 2019, were a crime.
Marquart, 27, hit Akeelah "Ke Ke" Jackson while she and her friend crossed the 8900 block of Halls Ferry Road about 5:45 p.m. near the city line with Jennings. An investigation found that Marquart was going 58 mph when he struck Akeelah, throwing her body more than 125 feet down the road. Akeeleh died about a month after being hit.
Marquart stood trial Tuesday before Circuit Judge Scott Millikan on one felony count of second-degree involuntary manslaughter. One side of the courtroom was packed with his supporters, including current and former police officers.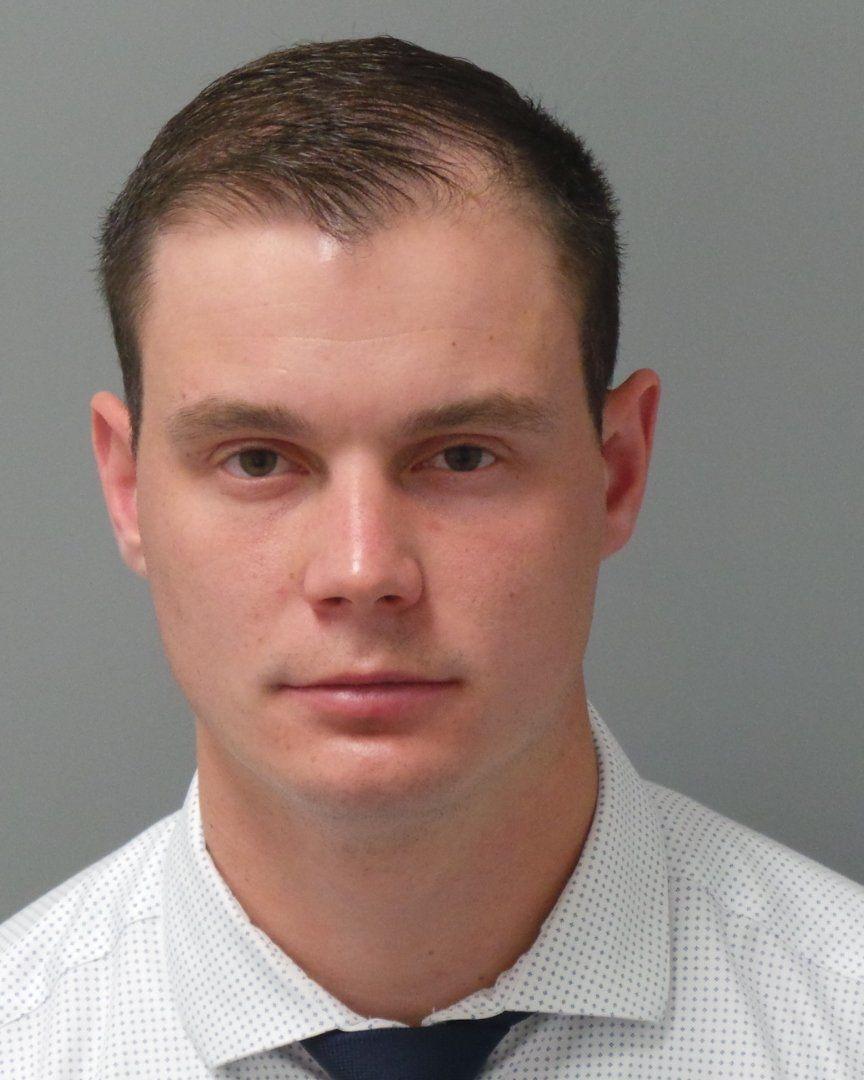 Assistant Circuit Attorney Alex Polta said in court that Marquart was criminally negligent by not turning on the SUV's lights and sirens while accelerating toward a black Chevrolet Camaro to stop it. The Camaro had caught the attention of Marquart and another officer in a separate police SUV because it had heavily tinted windows, invalid plates and had cut across a gas station lot near the Halls Ferry Circle.
Gas station surveillance video and GPS data from Marquart's vehicle indicated Marquart drove around the traffic circle and accelerated south on Halls Ferry Road toward the Camaro.
"I can't even use words other than chase or pursue to describe the conduct of Officer Marquart," Assistant Circuit Attorney Alex Polta told the judge.
Polta also argued Marquart violated his department's pursuit policy by chasing a vehicle for what would have been a misdemeanor or traffic violation. Polta conceded that Akeelah was partly at fault but argued Marquart's failure to activate lights and sirens while speeding toward the car at nearly twice the 30 mph limit was negligent conduct that caused Akeelah's death.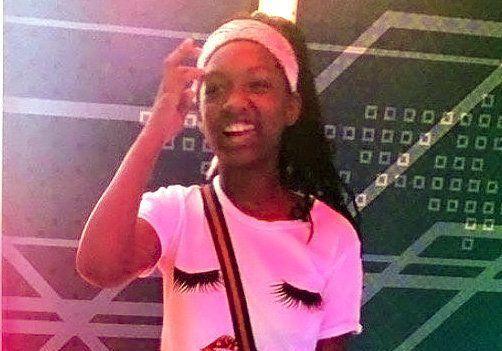 Akeelah's friend Ashanti Shannon, now 15, testified that she and Akeelah were running across the street to return a hair extension to a beauty supply shop. She said she stopped when she saw the police car "going pretty fast" but that Akeelah kept going.
Claudean Kizart, 44, of Alton testified that the Camaro sped past her as she was driving on Halls Ferry Road with her two children and said Marquart's SUV appeared to chase the Camaro without lights and sirens. After the crash, Kizart said she tried to help the girl in the road and recalled that "the officer was really shaken."
Akeelah was "on the ground, and she needed somebody to pray with her," Kizart said. "I sat on the ground, and I sang to her and I prayed with her."
Marquart remained at the crash scene, cooperated with police and consented to a blood test that was negative for alcohol and drugs.
Officer Matthew Wieczorek, lead investigator, testified that the incident's two main contributing factors were Marquart's speed and Akeelah's running into the street. But he said he did not conclude who was at fault. He and his supervisor, Sgt. Edward Moran, who approved Wieczorek's report, testified that they did not seek criminal charges against Marquart.
Marquart's lawyer Joseph Hogan argued that Marquart relied on his training and experience by narrowing the distance between him and the Camaro before turning on lights and sirens and trying to stop the car. Eric Austermann, a St. Louis County sergeant who trained Marquart, testified that department policy instructs officers not to immediately engage lights and sirens because doing so often causes the target vehicle to speed away or creates confusion among others in traffic.
Because city police did not seek charges against Marquart, Hogan claimed the Circuit Attorney's Office's prosecution was politically driven because a 12-year-old girl was killed in "an overwhelming tragedy" and people are eager to blame someone.
"Their blood starts to boil," Hogan said.
Standing behind Marquart in court with his hands on his shoulders, Hogan said, "Someone in the Circuit Attorney's Office said, 'Ooh, police officer. A St. Louis County police officer. Charge that man. We don't care what our police officers say, we don't care what our detectives say, we don't care what accident reconstruction says. We got you. We got you now.'"
"This case is a disgrace," Hogan said. "They've already destroyed his career, your honor. Don't let them destroy his life."
A spokeswoman for Circuit Attorney Kimberly M. Gardner said, "A young woman's life was tragically cut short because of the reckless behavior of the defendant. ... Any attention directed toward the inflammatory and false statements made by the defense attorney diminishes the seriousness of this tragic situation."
The judge took the case under submission and said he would issue a verdict later.