CLAYTON • A former University City day care teacher was sentenced to a confined sex offender assessment program after a jury found her guilty of molesting a young boy at the day care more than a decade ago.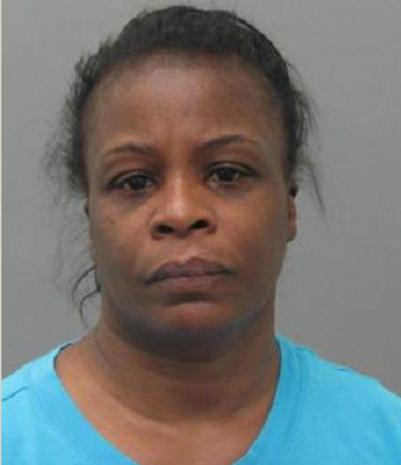 St. Louis County Circuit Judge Nancy Watkins McLaughlin gave Carmen D. Hunter up to a six-year term but placed her into Missouri's 120-day sex offender assessment program, which gives the judge the authority to release her depending on an evaluation by the Department of Corrections. The move angered prosecutors.
Hunter, in the summer of 2006, took a boy into a restroom of the day care and forced him to remove his clothes and touch her genitals, authorities said. She also attempted to have intercourse with him.
Jurors in April were shown a video of a police interrogation of Hunter in which she repeatedly denied sexually assaulting the boy but ultimately confessed after three hours. The defense argued that police coerced Hunter's confession.
The jury found Hunter guilty of one count of child molestation but was deadlocked on two counts of statutory sodomy. The jury recommended Hunter serve six years in prison.
On Thursday in court, a furious Assistant Prosecutor Melissa Price Smith told the judge she would immediately dismiss the two pending sodomy counts and refile them within 24 hours so that the case could be heard "by a judge that respects the jury as fact-finder."
Watkins responded in court by saying her sentence did follow the jury's recommendation and includes an assessment from professionals.
Smith also read a statement from the victim, now 16, who said he disagreed with the jury's recommendation that Hunter serve six years, saying it should be longer than that. He said he has lived in various boys' homes and mental institutions, suffers from "trust issues" and even attempted suicide stemming from the abuse.
"I feel like she deserves more time because I have spent a lot of time in and out of placements dealing with the trauma that she has caused me," he wrote.
At Thursday's hearing, Hunter maintained her innocence. Her lawyer read letters from supporters and two friends spoke on Hunter's behalf, saying they didn't know her as someone capable of molesting a child. She had no prior criminal history, her lawyer said.
"This is hard for my life as well," Hunter said. "Seven years of my life, I've been coming to this court. I did not do it. I have a family and have grandchildren that I love. My life is messed up, too."