ST. LOUIS — A two-story brick house exploded late Tuesday in the Hyde Park neighborhood, hurtling bricks and other debris onto the yard and spreading flames to an adjacent home.
A couple and a baby who lived in the home had just moved out hours before it was destroyed and were not hurt.
"God was with us truly, I'm telling you," said Rochelle Merollis, who lived at the home in the 1100 block of Newhouse Avenue along with her fiancé and 13-month-old son Jaxson.
A neighbor escaped as fire engulfed her home and part of it collapsed.
Investigators have not determined the cause of the explosion, St. Louis fire Capt. Garon Mosby said. Bomb and arson detectives were notified. Workers with Spire, the gas company, had to dig through rubble to get to a gas shutoff, Mosby said. A Spire spokeswoman said there were no calls reporting a gas leak prior to the explosion.
The two-alarm fire was reported about 11 p.m. Sixty firefighters fought the blaze and it took them over two hours to extinguish it. No firefighters were hurt. They brought in search dogs to look for people, fearing someone had been trapped inside.
Merollis, 33, said she and her fiancé had smelled something strange in the basement two days ago but didn't think it was gas.
She said the home is owned by her fiancé's father. She said they had wanted to move out for a while and found a home a few miles away in the Riverview area. They had moved a few bags of clothes to the new home but most of their belongings went up in flames at the home on Newhouse.
"I'm still in shock," she told the Post-Dispatch.
She said her fiancé had gone into the home to retrieve formula and apparently left shortly before it exploded.
Her two pit bulls, Bella and Chapo, were missing and Merollis fears they were in the basement when the home exploded. She drove around the neighborhood early Wednesday to find them.
The fire spread to a neighbor's home. Verneta Haughton said she was making a late-night snack and heard a loud explosion. "Suddenly, smoke and flames were coming from everywhere. It went down in 0.1 second. It went down quick. I was trying to escape and the whole back end of my home collapsed."
Haughton, 40, said she escaped unhurt. She said the home that exploded is just a few feet from hers. She said her three children were staying with their father at a different location when it happened. One of her sons usually slept in the back of the home where it collapsed.
Haughton said she has no place to go. Haughton was uninsured and was awaiting help from the American Red Cross. She said she works for Metro as a Call-A-Ride driver and all of her uniforms for work are ruined.
"I don't have any clothes," she said.
On Tuesday night, Leonetta Nelson was sitting on her deck, relaxing, and heard the explosion. She felt her deck move. The explosion was four homes away and across the street.
"Then there was heat," Nelson said.
Nelson looked up the street and was amazed at what she saw next. "The frame of the window was rolling in the street as if it was a tire," said Nelson, whose home surveillance camera captured the explosion.
Nelson, 38, said she screamed for her neighbors and worried that Merollis and her baby son were trapped inside. Only four hours later did Nelson learn that no one was hurt. She is most concerned now with Haughton, who was displaced by the fire. An online fundraiser has been set up to help Haughton.
"I need them to be OK," Nelson said of Haughton and her children. "They need to have a place to stay."
Robert Cohen of the Post-Dispatch contributed to this report.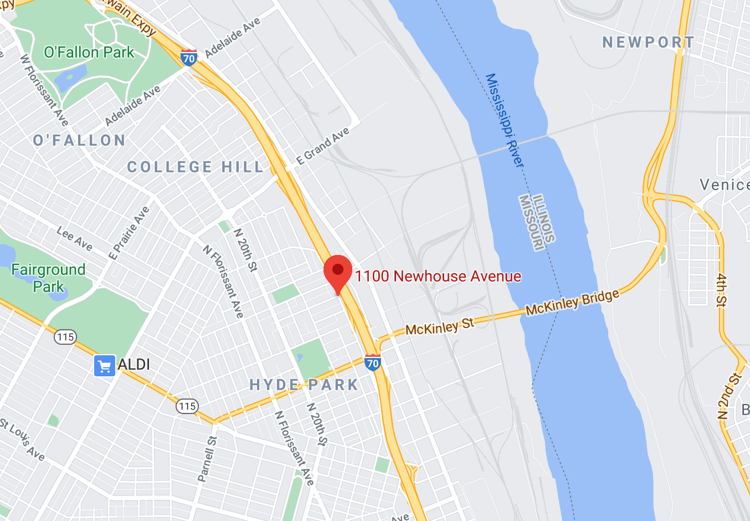 Shake off your afternoon slump with the oft-shared and offbeat news of the day, hand-brewed by our online news editor, Mandy St. Amand.