ST. LOUIS — A relative of a Family Dollar employee who was shot dead outside the store Thursday said Javon Pearson was a "standup guy" and devoted father to three young children.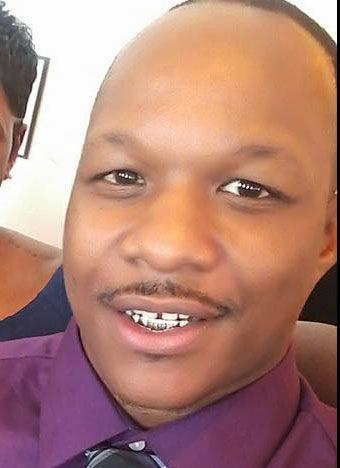 Pearson, 31, was found shot to death about 3 p.m. Thursday outside the store near Cass Avenue and Martin Luther King Drive. Police on Friday said they suspect two men killed him, but they don't know who they are.
Officers on patrol heard gunshots in the area of North Spring and Cass avenues Thursday afternoon and found Pearson dead on the parking lot of the store, 3731 Martin Luther King Drive.
Pearson lived in the 3700 block of Cottage Avenue.
Shari Ealy, Pearson's aunt, said she rushed to the scene Thursday when a relative called her to say Pearson had been shot. Police held her back beyond the crime-scene tape, but she said she knew it was him because she recognized the tennis shoes of the victim, whose body was covered by a sheet.
Ealy said in a phone interview Friday that Pearson had just clocked out of work and was talking to the mother of his youngest daughter. One of Pearson's co-workers told Ealy that a man on the parking lot said something to Pearson and shot him in a scuffle.
Ealy said her family has been devastated by violence before, including the deaths of her daughter and great-nephew. Pearson, who went by the nickname Gudda, was a devoted father to his 8-year-old son, a 6-year-old daughter and a 3-year-old daughter, Ealy said.
"Skating, bowling, birthday parties — he loved his kids and took them places," she said. "We always had family gatherings, and he was the light of the party."
She said the older two children would catch a school bus near Pearson's home and the youngest would stay with her grandmother when Pearson went to work. "He'd get them dressed, put them on the school bus and get off work to get them off the bus," Ealy said.
When he'd greet them at the bus stop, "he always had something special for them, a little toy or candy or something from the Family Dollar," Ealy said. "He was a standup guy who loved his kids."
Police said they found the body closer to the parking lot entrance on Cass Avenue, so officials are using the address of 3731 Cass Avenue.
The store is in the Jeff-Vander-Lou neighborhood. Jeff-Vander-Lou crime is up more than 21% compared to the same six-month period last year.
Anyone with information is asked to call homicide detectives at 314-444-5371 or CrimeStoppers at 866-371-8477.