MADISON COUNTY — The day after paramedics treated Tyler M. Marler for an opioid overdose, Marler was kicked out of his friend's apartment. Marler grabbed a BB gun from a box in the laundry room on his way out the door.
The friend, Charlette Crook, said Marler seemed depressed, talking about how he had no one to turn to and no place to go. Crook said he had to leave, though, because of his drug addiction.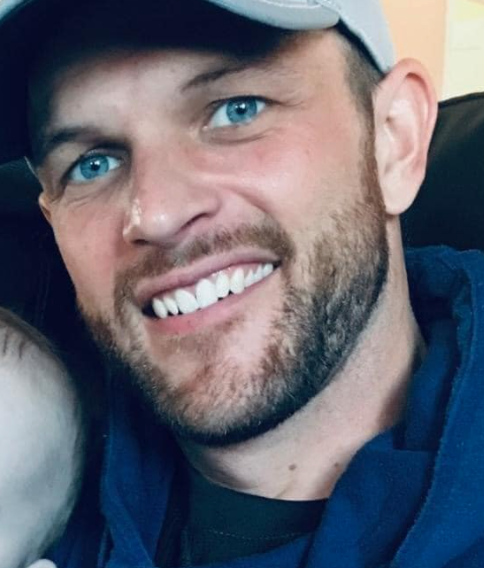 "He needed some intervention that we couldn't give," she said.
Crook never dreamed Marler would end up on a gas station parking lot in Wood River, shot to death by police.
Officers fatally shot Marler, 31, early Tuesday after he pointed a weapon at them, authorities said. He had a black metal Crosman Vigilante 357 CO2 revolver, the same air pistol Marler took from Crook's apartment. It shoots pellets and BBs but is designed to resemble a Colt revolver.
Crook thinks Marler wanted to die.
"He had just tried to kill himself in an overdose the day before," Crook said. "Everyone knows if you pull a gun on police what happens to you. If someone with an airsoft pistol purposely takes it out in front of police, that is 'suicide by cop' to me."
Investigators with the Illinois State Police are reviewing the use of force by officers from Wood River and East Alton. Illinois Trooper Josh Korando declined to comment when asked about the suicide-by-cop theory. Wood River police Chief Brad Wells also said he couldn't talk about it while the Illinois State Police are conducting the investigation.
Wells did say, however, that he supports the officers fully.
"You cannot point a gun at police officers or anyone, fake or real," Wells said in an email Wednesday.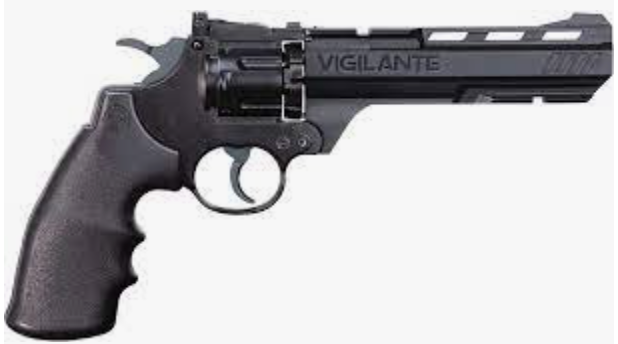 Suicide by cop is a term used by law enforcement for scenarios in which a person dies after intentionally provoking police to shoot him or her. Some experts have estimated that 10% or more of the fatal police shootings each year fall into that category.
Korando said he doesn't know when the State Police investigation will wrap up or when authorities will talk about the case.
'Tragic in all aspects'
Marler grew up in O'Fallon, Illinois. He was single and had no children. He held a variety of jobs after high school, including tree trimmer and appliance technician, but battled addiction to heroin and methamphetamines for the past six or eight years, relatives said.
Crook said Marler recently was injecting fentanyl.
His sister, Lindsay Denny, said she and her family have many questions about how her brother ended up dead and why he would point a gun at officers. She conceded that he had run-ins with police in the past for drugs and passing bad checks, but she said he was not a violent person.
"Tyler was very sweet and thoughtful," Denny said. "He was a sweet soul. But when he used, he was a different person."
Patrick Denny, Lindsay's husband, said he last saw his brother-in-law at a golf tournament fundraiser last summer in memory of Marler's older brother Ryan Marler, who died in a car crash. Tyler Marler idolized his older brother.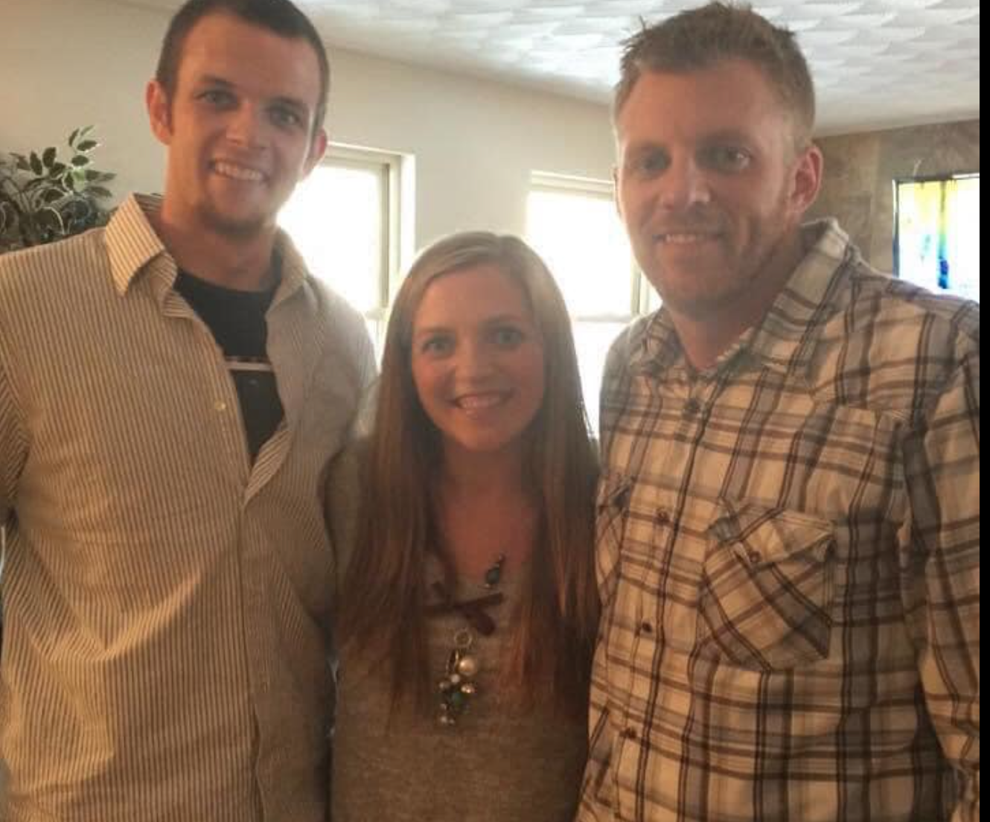 "He was such a sweet kid," Patrick Denny said of Tyler Marler. "He was doing well for a year or two, but he had an addiction and had been to rehab (several) times. He tried to get himself clean on his own."
Police described Marler as a homeless man from East St. Louis. Family said he had spent time at various drug rehabilitation centers in Illinois, from Caseyville to Springfield. He would sleep on the couch at friends' homes. Crook said she and her boyfriend invited Marler to stay on their couch last Friday. Two days later, they forced open the door to a back room and found him unconscious with several empty fentanyl capsules nearby.
When paramedics came to help, Crook said "we made it very clear" that Marler was trying to kill himself. Rescuers treated him by administering naloxone and took him to Alton Memorial Hospital. Crook, 24, of South Roxana, said she was surprised when, several hours later, she saw an ambulance return to her apartment and drop Marler off.
Crook assumed a hospital would hold him for 72 hours because of his suicide attempt. Notations on the hospital discharge records list the overdose as accidental and not a suicide attempt. They also said Marler had COVID-19. The discharge papers told him to report to the Warm Handoff drug treatment program the next day.
Marler returned to Crook's apartment with his head down and went to sleep, she said. The next morning, Monday, she asked him to move out. She said his movements after that weren't clear.
About 1:40 a.m. Tuesday, Marler was spotted on the parking lot of the VP Racing Fuels gas station at 851 North Wood River Avenue. A woman who works there was closing the business for the night and told police she saw a man with a gun. Police couldn't find the man she described. Just after 2 a.m. Tuesday, a resident near the gas station called police to say a man was on a porch. Police found Marler on the gas station lot.
Wells said officers from Wood River and East Alton saw Marler pull a gun from his pocket as they approached him. They fired several rounds at him, and he died at a hospital. Only later did police learn the weapon was a BB gun.
Crook said Marler knew it wasn't a real gun. He had handled it on his first day staying at her apartment, and Crook told him, "It's not real. It's an air pistol."
"He wasn't a bad guy. He was just in a bad place," Crook said. "He was funny, he used sarcasm a lot. He would use jokes to calm us down. Sometimes, when someone is so far gone with addiction, you look in their eyes and there is nobody home. I could look at him and tell somebody was still home."
Crook said she sympathized with Marler if he had thought "this was his only way out." She said she also sympathized with the police officers she thinks were provoked into shooting him.
"It's tragic in all aspects," she said.
Patrick Denny said he didn't want his brother-in-law portrayed as someone who would want to harm the officers. "I think he just wanted to do harm to himself."
If you or someone you know exhibits warning signs of suicide, call 1-800-273-TALK, text 741741 or visit suicidepreventionlifeline.org.