SHREWSBURY — Shawn Pritchett had been on the job two weeks at the Deer Creek sewer tunnel job site. He was part of a two-man team. His job, as the crane's oiler, put him in front of the gigantic rig as it worked every day.
Authorities said it was unclear, however, why he was between the crane's tracks on Tuesday, when the swinging cab crushed him. But it's not the first time a crane worker has died under similar circumstances nationwide.
Pritchett's relatives said on Wednesday that they forgave the crane operator whose machine killed the fun-loving, motorcycle-riding father to four. The operator was just "torn up" emotionally when he called the family to offer condolences Tuesday, said Breanna Clark, Pritchett's longtime girlfriend.
"I wish nothing bad on him," Clark said. "It was just an accident."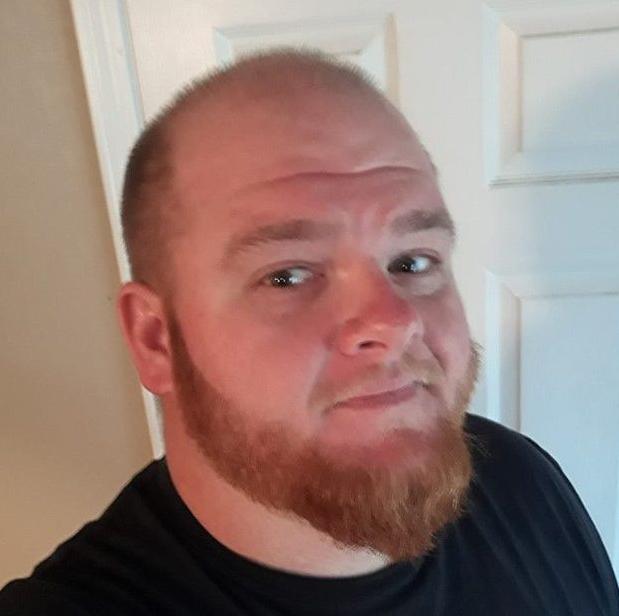 The operator offered to do anything he could to help the family, said Shianne Jones, Pritchett's younger sister.
Pritchett's job as oiler was to maintain the cranes at a Metropolitan Sewer District construction site near Carr Lane Court. Crews were boring a tunnel from Interstate 44 to Clayton. Pritchett worked for contractor SAK Construction, based in O'Fallon, Missouri. The Deer Creek tunnel project is a $150 million project slated to wrap up in late 2022.
The crane fatally struck him about 3 a.m. Tuesday, MSD spokesman Sean Hadley said. The gigantic crane rotates 360 degrees, and moves on a set of crawler tracks. The crane is a two-man team, with the operator sitting inside the cab and the oiler outside. Unbeknownst to the crane operator, Pritchett was standing between the tracks, Hadley said.
As the crane swung around, Pritchett was pinned between the cab and the track, Hadley said. Investigators don't know why Pritchett was standing where he was.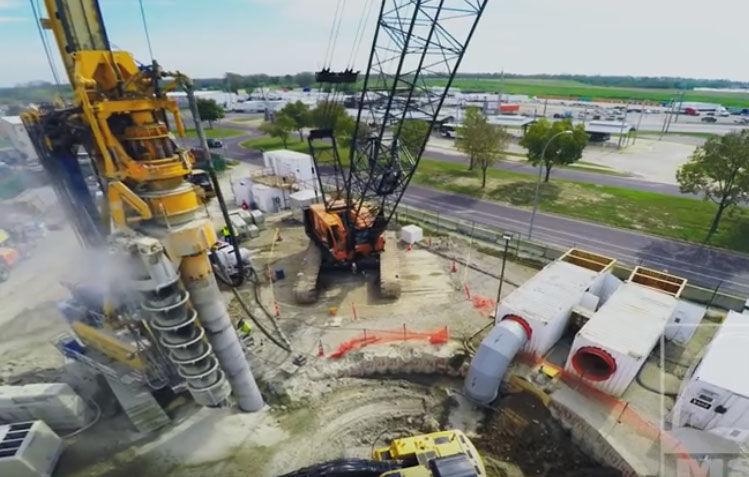 The Shrewsbury police chief said the case was being handled by her department as an accident. The federal Occupational Safety and Health Administration is investigating.
SAK spokesman Jim Kalishman said this is the first serious work-site injury in the history of SAK, founded in 2006.
There have been similar deaths involving crane oilers for other companies. Online records by the U.S. Centers for Disease Control and Prevention list two cases in 1997 and 2004 in which oilers in California were crushed to death between the track of a crawler crane and the underside of the crane's cab. Investigators in those cases determined there had been a breakdown in communication between the workers; also, the cab lacked mirrors to show someone in a blind spot.
SAK would not say if the crane in this case had mirrors.
SAK stopped work at the site Tuesday after Pritchett died. Hadley said SAK decided to keep the site closed again Wednesday "out of respect for the people there." Hadley added: "They were pretty shook up when it happened."
It might be a day or two more before work resumes there, Hadley said.
New to the night shift
Pritchett, 35, had been on the job site for SAK Construction for two weeks, working nights. He liked the job, made decent money, but wanted off nights.
"He was not big on the night shift," Jones said. "He was ready to go back on days."
Pritchett and Clark lived together in New Florence, Missouri, near Montgomery City, more than an hour west of St. Louis. They were raising four children. They had two sons together, and Pritchett was helping raise two daughters from Clark's previous relationship. The children range in age from 3 to 12 years old.
Pritchett grew up in the Montgomery City area. He belonged to a motorcycle club and loved watching silly videos on Facebook, Clark said.
"He had the biggest sense of humor," she said. "He was a great dad, loved his kids."
Clark said the day Pritchett died was her 30th birthday. "He had plans for me Friday," she said. "He wanted to make a big deal out of it because it was my 30th."
Jones said Pritchett was her fun-loving older brother who made everyone laugh.
"He was the one they would crowd around to hear his stories," said Jones, 25, of Montgomery City.
Nicknamed "lunchbox," Pritchett was a big man at 6 feet, 4 inches, and weighing 380 pounds. He loved cooking on a cast-iron skillet when they took the children camping, and milk and cereal "was his addiction," Clark said. The last time Clark saw him was his last night heading off to work in Shrewsbury.
"He was standing in front of our TV, swinging his lunch box in a circle, saying he didn't want to go," Clark said. She joked with him to stop swinging the lunchbox because he would tip over the salad dressing.
"He kissed me goodbye and left," she said.
Now left with four children to raise, Clark said she doesn't fault anyone.
"I feel like it was an accident," she said. "It just sucks that we lost him."
Pritchett's mother, Theresa Jones, agrees. She said the crane operator called her to offer his condolences and she told him he didn't have to.
"This was an accident, and not his or anyone else's fault," she said. "This poor man will have to live the rest of his life with this on his shoulders. No one should have to do that and I know Shawn would never blame him ... period!"
Pritchett had the biggest heart, his mother said. "I can't imagine our lives without him," she said.