ST. LOUIS • On the heels of another bloody week of violence in this city, Mayor Lyda Krewson said Friday that a tax hike might be the only way to increase the salaries of police officers — and to hire more of them.
"Ultimately, I think our community has to decide if we're willing to pay more to have a competitively paid police department — and believe me, I know none of us wants to pay more taxes," Krewson said at a City Hall news conference Friday in which she expressed horror at a recent spate of fatal shootings.
She said she thought "close to $20 million" annually was needed to provide adequate pay raises and raise staffing levels. Others have offered higher estimates. A property or sales tax is most likely, she said.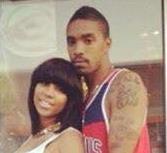 The police union lauded her comments as a long-term solution to the problem but said more immediate stopgap measures are needed to prevent further loss of officers to surrounding communities — especially with St. Louis County police salaries ready to jump dramatically in the wake of a tax increase passed by county voters in April for that purpose.
The starting salary for an officer in the city is $42,000 a year, compared with $48,000 a year in St. Louis County.
"We can't hire them and get them through the academy as fast as we're losing officers," said Jeff Roorda, spokesman for the St. Louis Police Officers Association.
St. Louis is budgeted for just over 1,300 officers but currently has fewer than 1,200 on the force, Roorda said.
He said that if the city couldn't come up with money in the short term to get city officers' pay at least somewhat closer to the rising salaries of county and suburban police, "then we're all in trouble."
Krewson's comments Friday came the day after the city recorded five homicides in less than eight hours. Three of those were in a single incident. In broad daylight, at Lillian and Beacon avenues, three adults were fatally shot and a 7-year-old girl was critically injured Thursday. No arrests had been reported as of late Friday.
"I'm beside myself. I really am," Krewson said. "How does someone shoot a 7-year-old? How do you do that?"
The girl's uncle, Cedric Cunningham, 51, of Florissant, said his niece remained in critical condition and survived the extensive surgery to remove the bullet that was fired into the back of her head.
"We have placed it in God's hands," Cunningham said.
Two men, including the girl's father, Derrick Irving, 27, of the 6000 block of Horton, died at the scene of the shooting in the Walnut Park East neighborhood.
The child's mother, Jessica Garth, 24, of Webster Groves, died at the hospital, police said. A 5-year-old girl, who was in a car with the other victims, was unhurt. Family members said Irving was Garth's boyfriend and the father of the two girls.
A third person who was fatally shot, a man in his 20s, has not yet been identified.
Dozens of Garth's family and friends gathered at Koeneman Park in Jennings for a vigil Friday night. Many of the attendees wore purple, Garth's favorite color, and carried purple balloons.
Family members were too distraught to speak to the group when it gathered together around lit candles that spelled Jessica's name. Relatives asked them to support the family and pray for Garth's daughter as she recovers before they released balloons into the air. "We love you Jessica," they said.
Garth's mother, Andrea Cunningham, 50, walked away from the group in tears, overwhelmed by how many people had shown up to show support for her family.
"This is all love," she said.
At the vigil was Garth's 5-year-old daughter, who was in the car the day of the shooting.
"She's too young to understand," Cunningham said. "She sees us tearing up and she hugs us and says, 'It's going to be all right.'"
Garth was a loving mother and daughter who loved to laugh and always had a smile on her face, Cunningham said through tears.
"A couple months ago she tried to spook me while I was in the kitchen, and I chased her around the house," she said. "I joked and said 'I'm gonna get you.'
"I'm going to get her in heaven, now."
Cunningham said she was hopeful for Garth's 7-year-old daughter, a student in the Webster Groves School District.
"She's going to come through," she said. "God is on her side."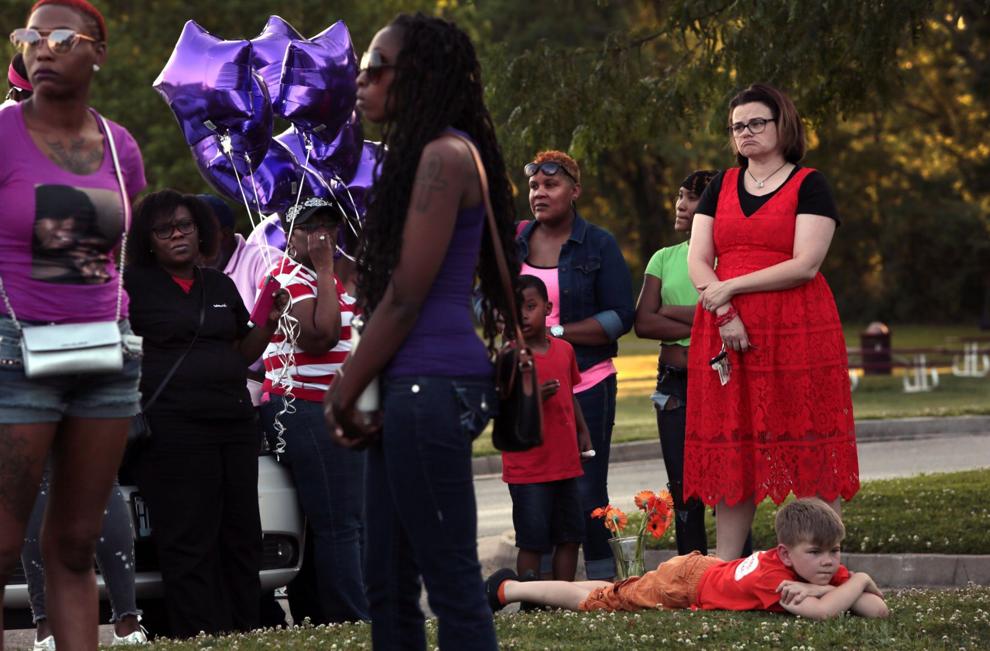 "It's really hard right now," Garth's sister, Lonisha Garner, 28, said. "It's the worst thing that can happen to someone. It's like a nightmare."
Garner said her sister had been a certified nurse's aide and had a business selling clothing.
"She was always a happy person," Garner said of Garth. "She was loving and giving."
Garner said Garth and Irving had been dating for at least eight years.
"They were always together all the time," she said. "He couldn't work anymore. He had been disabled from gunshot wounds in the past. She helped take care of him."
Garner said Irving had been shot on two separate occasions, in 2008 and 2009.
Garner said she wanted the public to step forward to help solve their murders.
"I hope somebody has enough heart to step up," she said. "There are adults being killed for senseless reasons that no one can understand. It was just pure evil the way they killed my sister."
St. Louis police have not released any details on what took place in the neighborhood or the motive for the shootings. Cedric Cunningham said it might have stemmed from an argument that Irving had with someone before the shooting.
The city has had 27 homicides since Krewson was sworn in as mayor 45 days ago, on April 18. Eight have been solved, said police spokeswoman Schron Jackson. That's a clearance rate of less than 30 percent.
Krewson has long called for hiring more officers and paying them more, but she has previously said she believed she could find the money for it within the city's current budget.
About three weeks ago, city leaders were in Jefferson City trying to get state approval "for some additional tax authorization so we that could pay our police department more competitively," Krewson said. The measure was not passed by the Legislature, which ended its regular session May 12.
"We have asked the governor to consider putting that in a special session," Krewson said. "I don't know if that is going to happen."
Though virtually everyone on the city's Board of Aldermen has stressed the need to address the city's crime problem, there was some hesitation about Krewson's comments from aldermen reached Friday.
"Until we actually do a thorough examination on how our departments are running in city government, I'm not going to support a tax," said 22nd Ward Alderman Jeffrey Boyd, who was among several candidates who fought Krewson for the Democratic mayoral nomination earlier this year.
"I personally will not support a tax just to hire police officers," Boyd added. "We need to be looking at some prevention strategies and programs, not just locking people up. If we don't deal with the root causes, it's not going to work."
Anyone with information about the shooting can call CrimeStoppers at 866-371-8477. Tipsters can remain anonymous and may be eligible for a reward.
Nassim Benchaabane of the Post-Dispatch contributed to this report.
---
EDITOR'S NOTE: This story had been updated to report the death of a 7-year-old girl who was shot on Thursday, based on information from some family members. One of the girl's grandmothers, however, says the girl remains on life support, and police say they have not been notified of her death. Hospital staff say she remained in critical condition Monday. This story has been reverted to its earlier form.