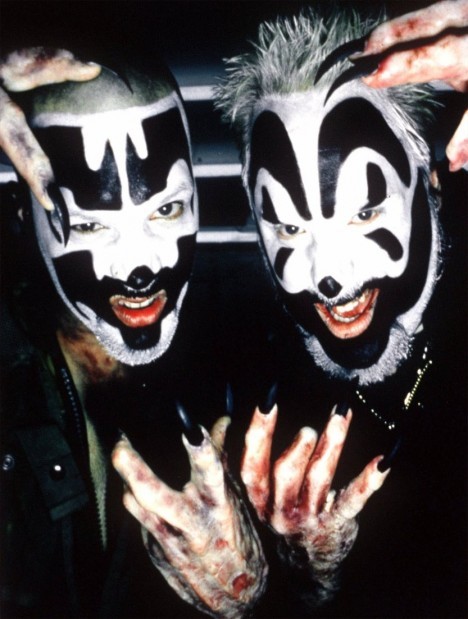 EAST ST. LOUIS • A fan of the Insane Clown Posse is suing the music duo and the organizers of a southern Illinois music festival after he was hurt during a 2010 concert.
James Ford Jr., a Delaware resident, suffered a leg injury when he was among of group of fans who participated in an on-stage promotion during the concert. Ford fell into a specially modified trampoline that was used by the hip hop artists earlier in the Aug. 15, 2010 show at the "Gathering of the Juggalos" festival at Cave in Rock, Ill.
In the lawsuit filed Thursday in U.S. District Court in East St. Louis, Ford is asking for damages in excess of $75,000. Insane Clown Posse, their record company, the festival organizers and Faygo Beverages are listed as defendants. Faygo sponsored the "Faygo Armageddon" promotion during which Ford and about 75 other fans joined the music group on stage to shoot beverages into the crowd.
Ford claims his leg is permanently injured after he fell on the sheet metal side of a trampoline during the on-stage activity.
Patrick M. O'Connell is a reporter for STLtoday.com and the St. Louis Post-Dispatch.