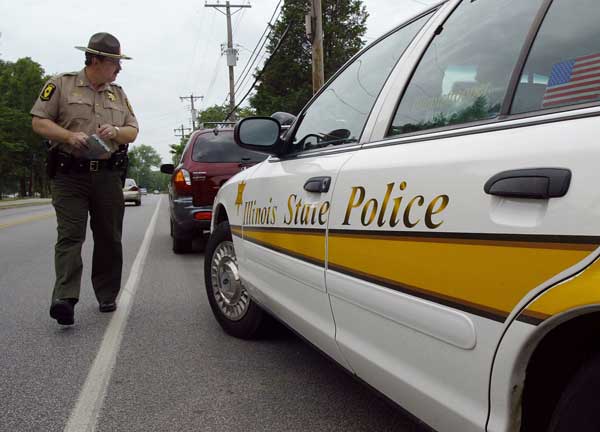 What happens when municipalities have no financial incentive to write tickets?
Consider Madison County. In the Land of Lincoln, speeding and other traffic infractions are state violations. Municipalities get very little revenue from the tickets.
In 2013, police in Madison County wrote just 17 tickets per 100 residents, about half the rate of Missouri and about one-quarter of the rate of St. Louis County.
Consider Ferguson, population 21,111, which wrote 11,822 tickets last year. Or Creve Coeur, population 17,865, which wrote 14,382 tickets.
Compare that to cities of similar size in Madison County: Alton, population 27,690, where officers wrote 6,653 traffic tickets in 2013, the last full year reported.
Or Edwardsville, population 24,663, where officers wrote 3,128 tickets in 2013.
Edwardsville Police Chief Jay Keevan likes it that way.
"None of us want an officer to have a financial incentive to write citations," he said.
Without that financial incentive, Highland Police Lt. Christopher Conrad said, "Money is not something that enters in the thought process of an officer making an arrest."