JERSEYVILLE • Six years old. 17 pounds. Protruding ribs and hip bones. Dressed in Halloween-themed pajamas meant for a 24-month-old.
That's how Jerseyville Deputy Police Chief Scott Woelfel described the body of Liam Roberts when officers found him lying in a hospital bed at the Jersey County Hospital in November 2017. Woelfel spoke Wednesday to a courtroom packed with about 50 people eager to learn how Judge Eric Pistorius would sentence Liam's father and stepmother, who pleaded guilty to starving the boy to death.
Michael and Georgena Roberts faced 20 to 60 years in prison after pleading guilty of murder last year.
Prosecuting Attorney Ben Goetten left the sentencing up to the judge, saying "the people put their trust in the court" to decide the sentence for the "heinous acts and unquestionable suffering of the victim." The couple's attorneys asked for the minimum sentence.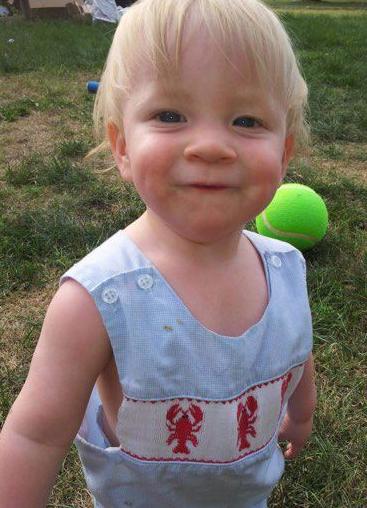 Pistorius sentenced Michael Roberts, 43, to 25 years in prison. Georgena Roberts, also 43, was sentenced to 20 years.
Though Pistorius called the death of Liam "beyond comprehension," the sentences are at the low end of the range. He said the law required him to consider mitigating factors, including the couple's mostly clear criminal records, Georgena Roberts' own childhood trauma and their guilty pleas that spared their other children the trauma of a trial.
Many in the courtroom seemed to disagree with the sentences, shaking their heads after Pistorius announced his decision. Kim Roberts, the biological mother of Michael Roberts' children, including Liam, had entered court praying for 60-year sentences.
"They deserve to lose their freedom and have a life sentence of sadness and sorrow," she told Pistorius before the sentencing.
She told a reporter that she hadn't seen Liam since he was 4. She said she had visitation rights, but Michael Roberts had not let her see him.
"For the rest of my life, I will feel the guilt that I wasn't here when he needed me most," she said in court. "He died terrified and alone. ... I am heartbroken and will always remain heartbroken for the rest of my life."
The hour-long hearing was the first time she, the Robertses and other family members spoke publicly about Liam's death, and the first time investigators have talked extensively about the case.
Woelfel said the Robertses told him they began withholding food to punish their two youngest children if they urinated or defecated on the floor.
Woelfel said school officials warned the couple about how Liam had a "food obsession" that "wasn't normal." Teachers said the child would go underneath the tables at school to eat scraps from the floor. They told the couple to see a doctor about his weight loss. A doctor's referral for treatment in St. Louis was never followed up, Woelfel said.
Then, sometime between one and two years before Liam's death, the couple began homeschooling Liam and his 7-year-old brother, who was also starved and was admitted to an ICU on the same day his father brought his brother's body to the hospital, Woelfel said.
"The last actual meal Liam had was about one year prior to his death, when Michael and Georgena got married," Woelfel said. "We talked to neighbors, friends, coworkers, family members, and they all said they were never allowed to see the children. Some of the neighbors said they didn't even know (the youngest children) existed."
The Robertses told police they ate steak the night before Liam died. Three of their children ate chicken patties. Liam and his older brother went hungry.
Woelfel said the adults blamed each other. He said Michael Roberts told him he tried to sometimes sneak snacks to his starving children, only to be met with wrath from his wife if she found out. Georgena Roberts told police she felt overwhelmed, trapped and dominated by her husband.
Michael Roberts' attorney, Jessica Koester, described a "man who lost himself and his children paid the price." He wept as she spoke.
"He was out of the house to work 80 hours a week and was frankly lazy, he didn't want to put up a fight with his wife," Koester said, arguing for a sentence of 20 years for her client. "His other three children love and miss their dad. They've been to hell and back."
Michael Roberts read a statement to the judge. His words were hard to hear at times above the sobs of his wife.
"There's not a day that goes by that I don't think of my failures," he said. "Liam was my little buddy, constantly by my side. ... I failed to provide him the most basic needs, I put myself above my kids and I was a coward. My son Liam is dead because I failed him, and my children's lives are forever changed because of me."
Georgena Roberts followed with a statement of her own.
"We were a family in major crisis and we spiraled out of control," she said. "There are two families that are completely heartbroken and my heart is shattered. I'm sorry for my actions and my inactions."
Three other children of Michael Roberts lived in the home at the time of Liam's death, and his wife had two children from a previous relationship. Authorities said they were in state care but declined to give details.