ST. LOUIS • Federal prosecutors here have filed twice as many gun cases so far this year as part of an effort to target murders and other gun violence in St. Louis.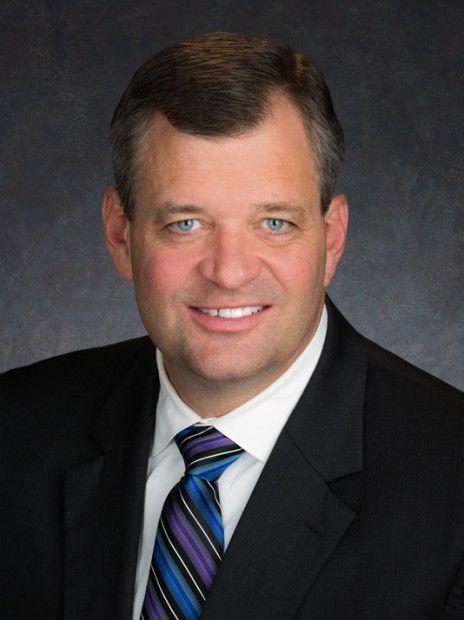 U.S. Attorney Jeff Jensen said that 357 gun cases had been charged as of the end of May. There were 156 during the same time last year.
Jensen's office estimates it will file 618 gun cases against 696 defendants in the 2018 fiscal year, which ends Sept. 30. In 2017, it filed 319 cases against 357 people.
The 2018 figure, if it is reached, would be the highest since at least 2005.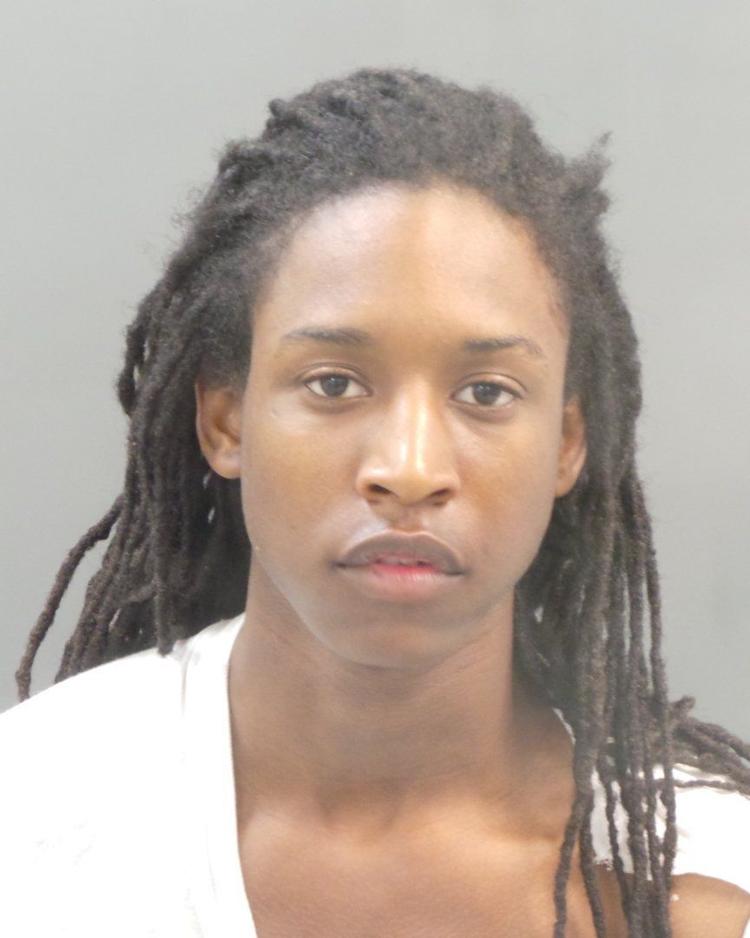 The cases include that of William Hampton, 20 of Jennings, who was indicted in May on a charge of being a drug user in possession of a firearm.
Hampton and his cousin, Jerry Hampton, 18, had been charged by St. Louis prosecutors after being accused of a 2016 road rage incident in which a toddler was shot. The state charges were dropped because of witness problems.
"It's unprecedented," said Mark Reichert, chief U.S. Pretrial Services officer. Reichert's staff, as well as the staff of other federal court officials, have been straining to keep up.
Better resources, low re-arrest rates
The cases, which include carjackings and armed robberies but mainly consist of felons charged with gun possession, also could have been charged in state court, Jensen acknowledged. He said that the federal conviction rate was high and that those convicted do 85 percent of their sentence behind bars.
But the first reason he gives for handling gun cases in the federal system is an unusual one for a prosecutor: "We have better resources for people on probation or supervised release." Or, more simply, he says later, "Jobs stop bullets."
Jensen said that the federal court system had programs to help those charged and convicted. He also points to the low re-arrest rate — 7.5 percent — five years after someone leaves federal supervision.
That's despite having a "higher risk" caseload than many other areas of the country because of the large number of gun crimes and sex offenses, officials said.
An expanded staff of federal prosecutors are targeting cases they think could lead to murders, including guns linked to drug trafficking and other violent crimes. Prosecutors are also focusing on so-called active shooters and a "distressed area" sometimes known as "Hayden's rectangle" for St. Louis Police Chief John Hayden.
A police spokeswoman said 67 percent of homicides and 50 percent of all violent crime take place in that trapezoid, which is bordered by Goodfellow Boulevard to the west, Vandeventer Avenue to the east, Martin Luther King Drive to the south and West Florissant Avenue to the north.
Police data show murder is down 27.5 percent there. It is down 6 percent in St. Louis as a whole and 7 percent in St. Louis County, although Jensen acknowledges that crime rates are driven by many factors.
Year-to-date gun crime in "Hayden's rectangle"
| Crime | 2017 | 2018 | Decrease |
| --- | --- | --- | --- |
| Homicide | 40 | 29 | 27.5% |
| Robbery | 108 | 101 | 6.5% |
| Aggravated assault w/ a gun | 312 | 286 | 8.3% |
| Total | 460 | 416 | 9.6% |
Police said that aggravated assaults with a gun were down 2.7 percent citywide from Jan. 1 to June 17, from 1,093 people shot or shot at to 1,064.
Jensen also is not willing to claim the credit, praising instead the work of local law enforcement and community support organizations that target the causes of violence.
And, he says, "I certainly wish we could do better."
Don Boyce, acting U.S. attorney in the Southern District of Illinois, said in an email that gun prosecutions have always been "a priority" there. But they are up there as well, although not by as much as in St. Louis. Boyce said felon-in-possession cases were up 30 percent in fiscal year 2017 and probably would increase 10 percent this year. Gun cases involving a violent crime or drug trafficking offense were flat from 2016 to 2017 but have already doubled this year.
More work for feds
The increase means more work for the U.S. marshals, federal judges, lawyers, court staff and the people who assess whether defendants should be let out of jail before trial and those who calculate the sentencing guidelines that help determine prison sentences. It also will mean more work for probation officials when those who are convicted get out of prison.
"It's made for a busy year," said Chief U.S. Magistrate Judge Nannette Baker.
"I don't know if we're able to keep it up," said Lee Lawless, head federal public defender in St. Louis. Lawless' staff handles most of the hearings the first time a defendant appears in court and more than half of the total criminal docket.
Local jails are filling, court officials said, forcing the U.S. Marshals Service, which houses federal inmates but does not have its own facility, to use jails in central and Southern Illinois. The U.S. marshals could not be reached for comment.
"Everybody's working weekends and nights," said Scott Anders, chief U.S. Probation officer. "I don't really know how we could do more than we are doing now."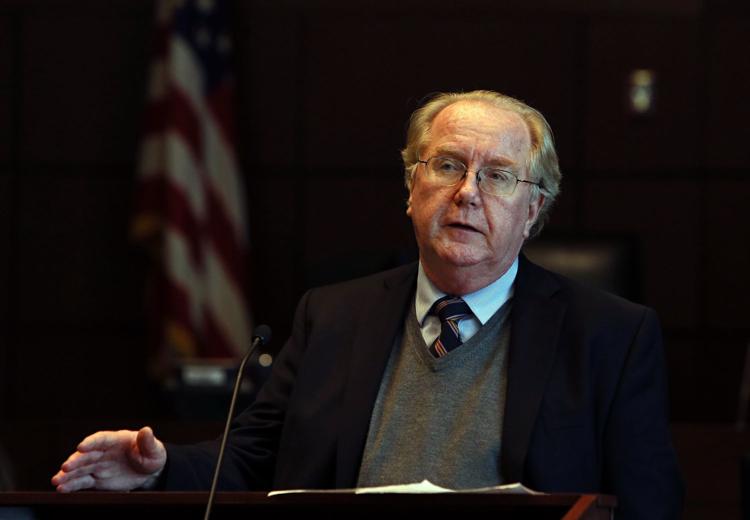 Chief U.S. District Judge Rodney Sippel said judges and other court staff had learned to better coordinate hearings, because with limited staff and many cases, all judges can't have a hearing at the same time.
"We're just doing more with the same amount of resources," he said.
Sippel also said that what was happening in St. Louis "is not a national trend. We were up last year when most (districts) were flat."
Anders, the head of the probation office, said that it would take roughly three years to start seeing those convicted in the new wave of charges in a series of training programs available upon their release from prison.
The programs are popular with employers. Those given commercial driver's license training are hired even before they finish, he said.
The programs are designed "to make sure that when people are wanting to change, they have the opportunity," he said.
The increase does have skeptics, including among federal officials who said they hadn't yet seen any statistics showing a decrease.
"I haven't seen that it's made the city any safer," Lawless said. "It just seems like an expensive jobs program."
Shake off your afternoon slump with the oft-shared and offbeat news of the day, hand-brewed by our online news editor, Mandy St. Amand.