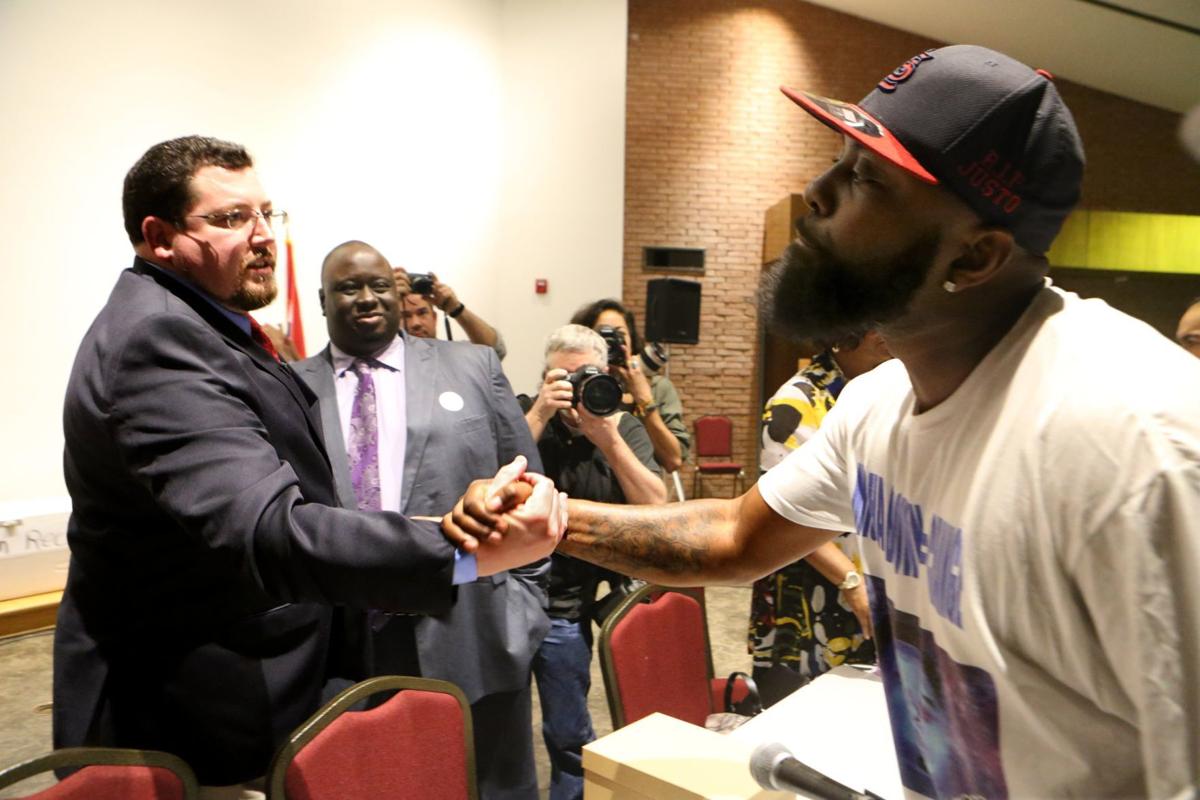 ST. LOUIS • The federal judge overseeing the 2016 consent decree between Ferguson and the Justice Department said Tuesday that all parties were working in "good faith" and making "good progress."
U.S. District Judge Catherine Perry also said that she had repeatedly been assured by Assistant U.S. Attorney Jude Volek that the Justice Department was still "absolutely committed" to the process, even though that process was being carried out under a new administration.
Volek was first to speak at a hearing on the decree in federal court downtown reporting on 19 different areas covered by the decree. Volek said progress was being made in some areas but many needed multiple rounds of approval, meetings or review by multiple parties to be complete. He vowed that each part of the decree would be "fully implemented."
Municipal ordinances have been appealed or revised, he said, and Ferguson police were receiving more training and more money.
Policies or plans on issues including the police use of force, body cameras, police dash cameras, hiring more police and a civilian review board were all progressing, he said.
But the most progress seemed to have been made on municipal court reform. Volek said the court had a new prosecutor, a new judge and new court staff and was now under the authority of the city manager, marking key advancements.
Apollo Carey, Ferguson's city attorney, said the prosecutor and the judge have been made independent of each other and the city. Old cases are being dismissed if there is not "good cause" to continue prosecuting them, he said, citing the dismissal of a five-year-old case against a Navy veteran, Fred Watson, last week.
The city website has been updated to make it easier to find information about court payment options including community service, he said.
Under questioning by Perry, Carey acknowledged that many of the thousands of backlogged court cases were still in boxes. "There are just so many of them," he said, and only one prosecutor. He did say the city was looking into getting more help.
Natashia Tidwell, a former police officer and federal prosecutor who is now leading the independent monitoring team, said the review of older cases was the "most pressing issue." She said thousands of arrest warrants related to older cases are still outstanding, potentially leaving people in "constant fear" of arrest and affecting their job searches.
But she called Judge Terry Brown a "breath of fresh air" and said that he showed empathy in court and left people feeling respected.