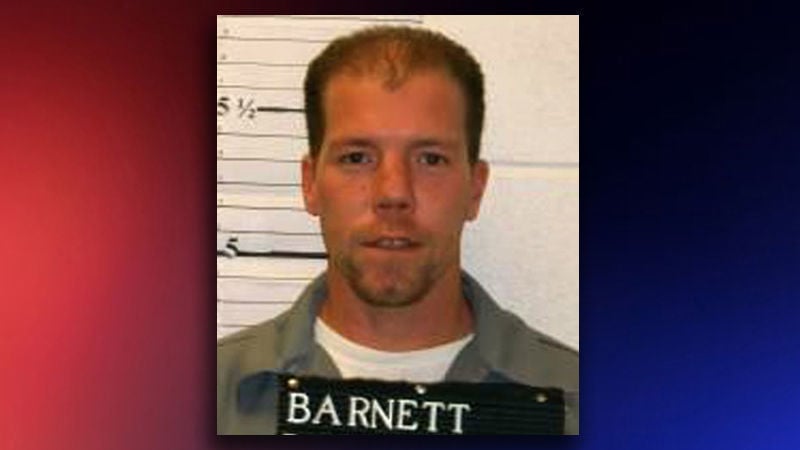 ST. LOUIS • A federal judge struck down on Tuesday the death penalty for a man who killed his grandparents in Glendale in 1996, saying that David Barnett's trial attorneys should have presented more evidence about the "horrors" of his childhood.
Barnett, 39, fatally stabbed Clifford Barnett, 82, and Leona Barnett, 75, at their home after they returned from a post-church brunch. David Barnett took their car and $120 in cash.
Before the murders, Barnett told friends that his grandparents were going to rent their 1995 Dodge Intrepid to him. While waiting for them to come home, he boasted on the phone to a stepbrother that he'd just won the lottery.
He stabbed his grandparents a total of 21 times, using five different knives, officials said. The next day, he confessed to police and went on to re-enact the crime for investigators.
After Barnett was convicted at trial of charges including two counts of first-degree murder, his attorneys argued for leniency in the penalty phase, saying he had suffered from depression, bipolar disorder and post-traumatic stress disorder from a troubled and unstable childhood. Barnett mulled suicide at 8 and again at 15 and later overdosed on prescription drugs and set himself on fire.
Prosecutors cited aggravating factors including that Barnett had murdered for money and that the crime was "outrageously vile."
After deliberating for 16 hours over two days, jurors voted for death.
Barnett alleged that his trial attorneys had failed to present additional mitigating factors.
His appeals were unsuccessful until 2013, when U.S. District Judge E. Richard Webber ruled that a 2012 U.S. Supreme Court case, and Barnett's unique circumstances, merited a hearing on evidence the jurors should have heard.
In Tuesday's ruling, Webber said the trial attorneys should have probed further into the "horrors" of Barnett's background. They would have uncovered his real father, a violent alcoholic, and Barnett's sexual abuse at the hands of another man, Webber wrote. They also would have learned that Barnett's mother drank heavily and took diet pills while pregnant, and wanted nothing to do with him after he was born. She abandoned him multiple times, once giving him to a suicidal prostitute.
Webber wrote that "at least one juror would have determined the balance of aggravating and mitigating circumstances did not warrant death in Mr. Barnett's case."
Richard Sindel, one of the lawyers representing Barnett, said, "This was the first time anyone really heard the evidence." He added, "And there was a ton of evidence that didn't get touched. Didn't get checked out."
Webber gave prosecutors 180 days to decide whether to seek a death sentence in a new hearing. Otherwise Barnett would remain in prison for life without parole. But first, Missouri Attorney General Chris Koster's office must decide whether to appeal.