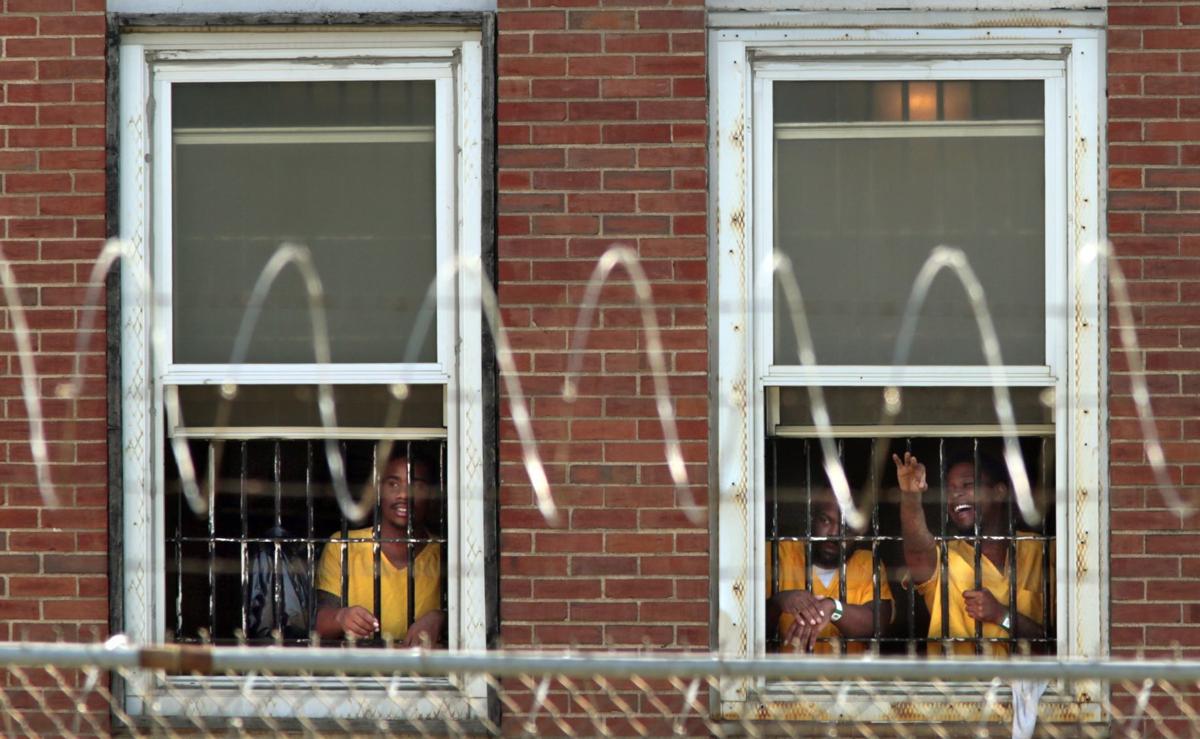 ST. LOUIS • The city routinely imprisons people for their inability to pay cash bail, denying them due process under the law, according to a lawsuit filed Monday by the ArchCity Defenders.
The suit was filed in U.S. District Court in St. Louis by ArchCity and national legal organizations on behalf of four named plaintiffs, and seeks to represent others who have been treated similarly.
St. Louis' cash bail policies "imprison people on unaffordable money bail, deny them even the most basic procedural protections, and violate their fundamental constitutional right to pretrial liberty and their equal protection right not to be detained because of their poverty," the complaint says.
A defendant's first hearing on release conditions occurs only when he or she obtains counsel. Because the appointment of a public defender can take four to five weeks, those too poor to pay bail or hire a private attorney are stuck in jail, the suit says.
Additionally, judges set bail without any investigation into an individual's ability to pay or whether incarceration is necessary, as opposed to less restrictive alternatives, the suit says.
"For years, St. Louis city's poor, and majority black, residents have been denied their right to pretrial liberty due to an unconstitutional bail system, and it's time to correct this injustice," Blake Strode, the executive director of ArchCity Defenders, said in a statement. "A presumptively innocent person is caged in the Workhouse on average 291 days because they simply cannot afford bail. This is time missed from work, school, family that is lost forever."
A city spokesman declined to comment on the suit, saying city attorneys had not yet reviewed it.
The lawsuit filed Monday says that pretrial detention not only subjects poor defendants to those conditions, but also can cause them to lose their jobs, children or housing.
David Buster Dixon, 52, has been incarcerated for the last 18 days because he can't afford a $30,000 cash bail and is awaiting a public defender, the suit says. Court records show he was charged with unlawful possession of a firearm. He hasn't been able to receive adequate medical treatment for seizures and high blood pressure, and fears he won't make it out alive, the suit says.
Both Jeffrey Rozelle, 42, and Aaron Thurman, 24, have been jailed 13 days because they can't pay cash bond, the suit says. Rozelle has four teenage children under his care, and Thurman is the primary caregiver for his own three children and his sister, who has breast cancer, the suit says. Rozelle was charged with tampering with a motor vehicle, resisting arrest and armed criminal action, according to court records.
Thurman was charged with delivery of a controlled substance and resisting arrest.
Richard Robards, 25, hopes to be released to care for his pregnant partner, who is due to have their baby in July, the suit says. He's been incarcerated for 18 days because he can't pay his $10,000 bond. He was charged with burglary and stealing.
The lawsuit alleges as many as 85 percent of individuals detained in the Workhouse are held before trial because they can't pay for their own release.