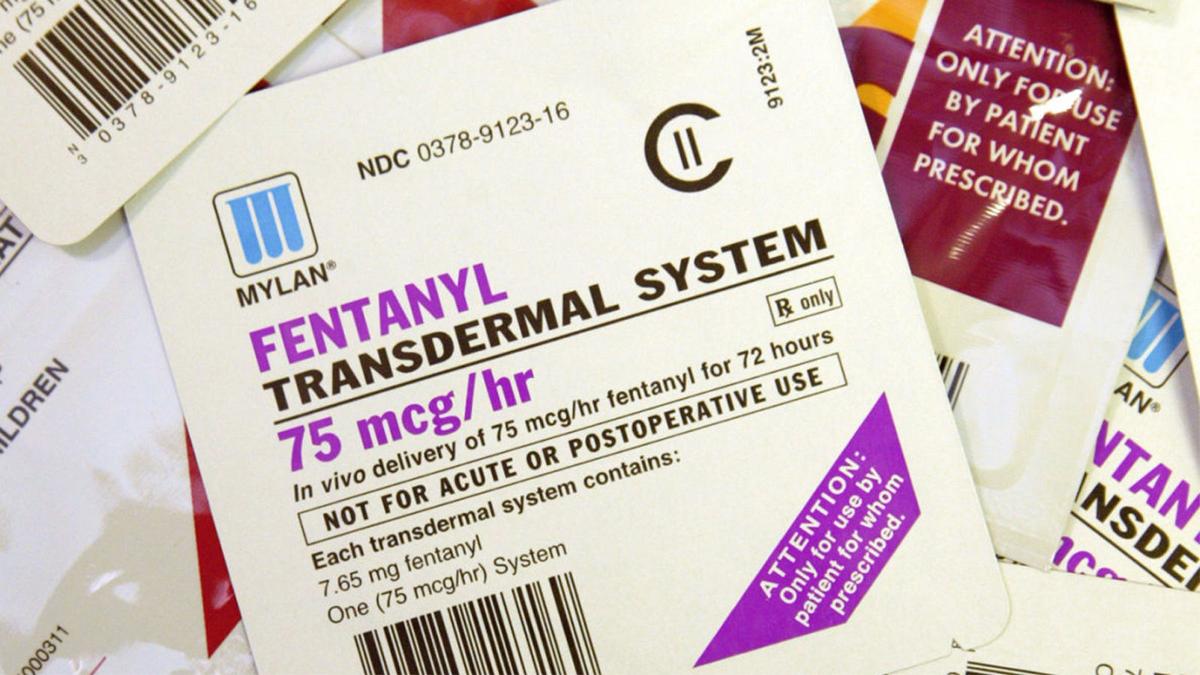 ST. LOUIS • A federal investigation has seized 27 kilograms of pure fentanyl, prosecutors said Thursday.
"It's the largest seizure that we've ever seen ... in the St. Louis area by far," Acting U.S. Attorney Carrie Costantin said.
Costantin said she did not yet know where the fentanyl in the April 27 seizure came from but said it generally comes from Chinese labs.
Investigators believe St. Louis was the final destination, she said. Dealers typically mix the drug with heroin or dilute it and sell it as heroin.
The Drug Enforcement Administration's Scott Collier said 2 milligrams of the powerful synthetic opioid can be a fatal dose, depending on purity, a user's tolerance for the drug and other factors.
Charging documents say that an out-of-state man, Gerald Fitzgerald Hunter, 51, was supplying a local man, Andon Demarcus Templer, 44. Templer, who prosecutors say goes by the names Antoine Temple and Andon Temple, supplied Bryan Keith Warren, 39, they say. Hunter has not been arrested. Lawyers for Templer and Warren could not be reached for comment.
After eight purchases of pure fentanyl from Warren by someone working with the DEA and a seizure of 5 ounces of fentanyl during a traffic stop, investigators watched Templer meet Hunter at the airport on April 27, according to an affidavit filed in court by Daniel Plumb, a DEA task force officer.
They followed them to a storage facility in Florissant, where they spotted them leaving a storage unit with nearly 60 pounds of drugs in two bags, Plumb wrote. Hunter escaped, but Templer and another man were arrested.
Authorities also seized $35,000 in cash, four pistols, 10 pounds of marijuana and an AK-47-style rifle during searches the next day, court records show.
Hunter, Templer, Warren and two others were charged by complaint in U.S. District Court in St. Louis on April 28 with a drug conspiracy charge.
A federal grand jury indicted nine people May 3 on various drug charges.
Shake off your afternoon slump with the oft-shared and offbeat news of the day, hand-brewed by our online news editor, Mandy St. Amand.