FERGUSON • As Ferguson city manager, John Shaw wielded tremendous power, but few words.
Shaw resigned his position Tuesday in the same manner as he operated in City Hall for the past six months — with as low a profile as possible.
His departure, the latest fallout from a critical Department of Justice report, was announced in a resolution read at Tuesday's Ferguson City Council meeting. Shaw did not attend.
Ever since Ferguson police Officer Darren Wilson shot Michael Brown on Aug. 9, the City Council — and especially Mayor James Knowles III — took the brunt of the criticism that the city had used its police to target African-Americans and violate constitutional rights.
But Shaw, 39, had more power than any elected official. He could hire, appoint and fire employees, except the city clerk. He also oversaw the annual budget and communicated with the City Council about the city's financial condition.
Shaw routinely declined to be interviewed, choosing instead to let Knowles serve as a city spokesman.
He was criticized in the Justice Department report for praising Ferguson municipal judge Ronald J. Brockmeyer as a money maker and revenue generator for the city. Brockmeyer resigned from the judge's position Monday.
In a statement, Shaw said he was leaving with a heavy heart, but it was in the community's best interest.
He denied any implication from the Justice Department report that he had instructed city employees to violate constitutional rights.
"I must state clearly that my office has never instructed the police department to target African-Americans, nor falsify charges to administer fines, nor heap abuses on the backs of the poor," Shaw wrote in the statement.
Shaw was hired in 2007 at a salary of $85,000. By this year, that had climbed to $120,000.
City officials declined to provide the details of his severance agreement.
When Knowles read the resolution announcing Shaw's departure, many in the standing-room-only crowd gasped. The council voted 7-0 to accept Shaw's resignation.
Knowles said Assistant City Manager Pam Hylton would serve as city manager while Ferguson conducted a nationwide search.
Shaw's departure was applauded by some protesters, but many said the move did not go far enough. They also called for Knowles' resignation, as well as that of Police Chief Thomas Jackson, who also didn't attend Tuesday's meeting.
Larry Miller compared Brown's shooting and the findings of the Justice Department's civil rights investigation to a festering wound that needed to be cleaned.
"We want it cleaned completely so we can heal," Miller said. "We want to clean house."
Other residents demanded accountability, not from public officials, but from the "people who burned our city" during the riots that followed a St. Louis County grand jury decision in November not to charge Wilson.
Last week, the Justice Department also concluded there was no evidence with which to charge Wilson. But in a separate report, the department alleged that Ferguson police acted as a collection agency for the city.
In particular, investigators noted Shaw's emailed responses to reports on increasing court revenue. In March 2011, when Jackson reported that the court revenue in February was more than $179,000 and that it "beat our next biggest month in the last four years by over $17,000," Shaw responded, "Wonderful!"
Former Mayor Brian Fletcher, who helped hire Shaw eight years ago, credited him with much of the revitalization of downtown Ferguson, rattling off a list of projects and businesses that Shaw was instrumental in bringing to the city: two loft buildings, a brewery, a cigar bar, a yoga studio and several restaurants.
Fletcher said that not too long before Shaw took the helm, Ferguson's downtown was virtually deserted.
"He's kind of a quiet person," Fletcher said, adding that after Brown's death, the City Council decided that Knowles, who as mayor is paid $350 a month, would serve as a spokesman.
"It was probably a little different than the role we have traditionally done," Fletcher said.
Fletcher said he asked Shaw if the city manager was comfortable with the arrangement, and Shaw told him about moments when he wanted to speak out, but thought it best that the city presented a united front.
Knowles described Shaw's departure as a mutually agreed upon separation but declined to say more about the terms, such as his severance pay.
Asked about the possibility of his own resignation, Knowles indicated he wasn't going anywhere soon.
"Somebody has to be here to take care of business," he said.
Meanwhile, Brockmeyer, who resigned as Ferguson's judge and Dellwood's prosecutor on Monday in the wake of Justice Department criticism, is also on a leave of absence from his job as Florissant municipal prosecutor.
"He won't be in court this week," said Florissant Mayor Thomas P. Schneider. "That's pretty much all I have to say, specifically, other than we are taking these events very seriously. We've been paying attention. We know we don't live in a vacuum."
Schneider called back later Tuesday to say Brockmeyer was on an "open-ended" leave of absence during which he will not be paid.
"I asked him to do it; he's OK with it," Schneider said.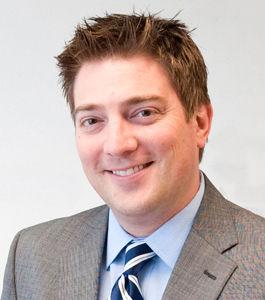 Florissant, the county's most populous municipality, with about 52,000 residents, also wrote the most traffic tickets last year: nearly 30,000.
"I'll be talking to all the stakeholders who contribute to the success of our municipal court, including our judge, Dan Boyle," Schneider said. He said Boyle was at the hospital with his wife expecting the birth of their first child.
Brockmeyer's job as prosecutor in tiny Vinita Park is not in danger, said Mayor James W. McGee.
"My policy is it always starts at the top," McGee said. "The mayor and the elected officials are responsible for the municipal court. Not the judge, not the prosecuting attorney." He said the court's performance was meeting his standards.
Breckenridge Hills Mayor Jack Shrewsbury said city officials will be discussing Brockmeyer's employment as the judge there at a meeting Monday. When asked whether firing Brockmeyer is an option, Shrewsbury said, "I don't know, I'll be honest with you ... you never know what will happen."
The report criticized Brockmeyer for acting as a revenue generator for the court and the city through "creative" use of fines and fees, while dismissing tickets for himself and friends. The report also rapped him for instilling fear in traffic defendants, even jailing one for 10 days because the man refused to answer questions in court.
Brockmeyer told the Post-Dispatch he did not believe the conclusions in the Justice Department report were correct but said it was "not worth fighting."
Jeremy Kohler and Jennifer S. Mann of the Post-Dispatch contributed to this report.