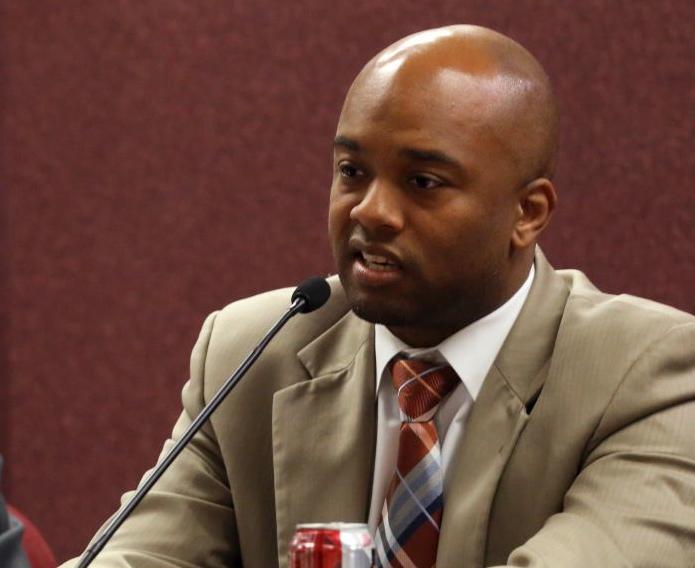 JEFFERSON CITY — A former state lawmaker running to be mayor of Ferguson used his campaign account like a personal piggy bank, spending money on visits to spas, hotels and concert events, state ethics regulators said Tuesday.
Courtney Curtis, who has had multiple run-ins with the Missouri Ethics Commission over his campaign accounts, was fined more than $77,000 by the panel for a variety of alleged transgressions, including spending money from his account on gas and hotels while also receiving daily expense reimbursements from the state during his time as a member of the House.
Curtis, who is a Democrat, also failed to report 10 contributions, including a $25,000 check from Republican mega donor David Humphreys of Joplin.
Curtis' fine could be waived if he pays $7,750 and stays in compliance with state law for two years, the MEC said.
Action by the commission came 15 months after the Missouri Supreme Court blocked Curtis from running for a seat in the state Senate because he had not paid a separate fine for violating numerous state campaign finance laws.
In that case, the commission fined him $114,000 for maintaining at least 11 bank accounts for his campaign fund, potentially allowing him to use some of those donations for personal use.
He also accepted cash donations in excess of state limits, deposited campaign contributions into a personal bank account and used campaign funds to pay for items that were already covered by the state.
In the latest case, the MEC said there is probable cause to believe Curtis failed to report 722 expenditures that included visits to spas, casinos, bars and restaurants in Columbia and Jefferson City.
On Feb. 21, 2017, MEC records list Curtis as spending money at three gas stations, a casino, three restaurants, a Target store, a movie cinema and a Whole Foods grocery store.
He could not be reached for comment Tuesday.
Curtis is the legislative assistant to St. Louis County Councilwoman Rita Heard Days, D-1st District. Days said Tuesday night that Curtis told her he denied the accusations, and she said she believed him.
Days said Curtis told her that he was not able to make statements defending himself to the commission "and that he had the documentation to prove otherwise but he was not able to do that, so he is planning to appeal."
Curtis has filed to run in the April 2020 election for mayor of Ferguson. Others in the race include Ferguson City Council members Ella Jones and Heather Robinett.
The current mayor is James Knowles III.
Curtis also is a member of the St. Louis County Charter Commission, a 14-member body that has met weekly since February to study potential changes to the county charter, the constitution like document that governs the county.
Jeremy Kohler of the Post-Dispatch contributed to this report.