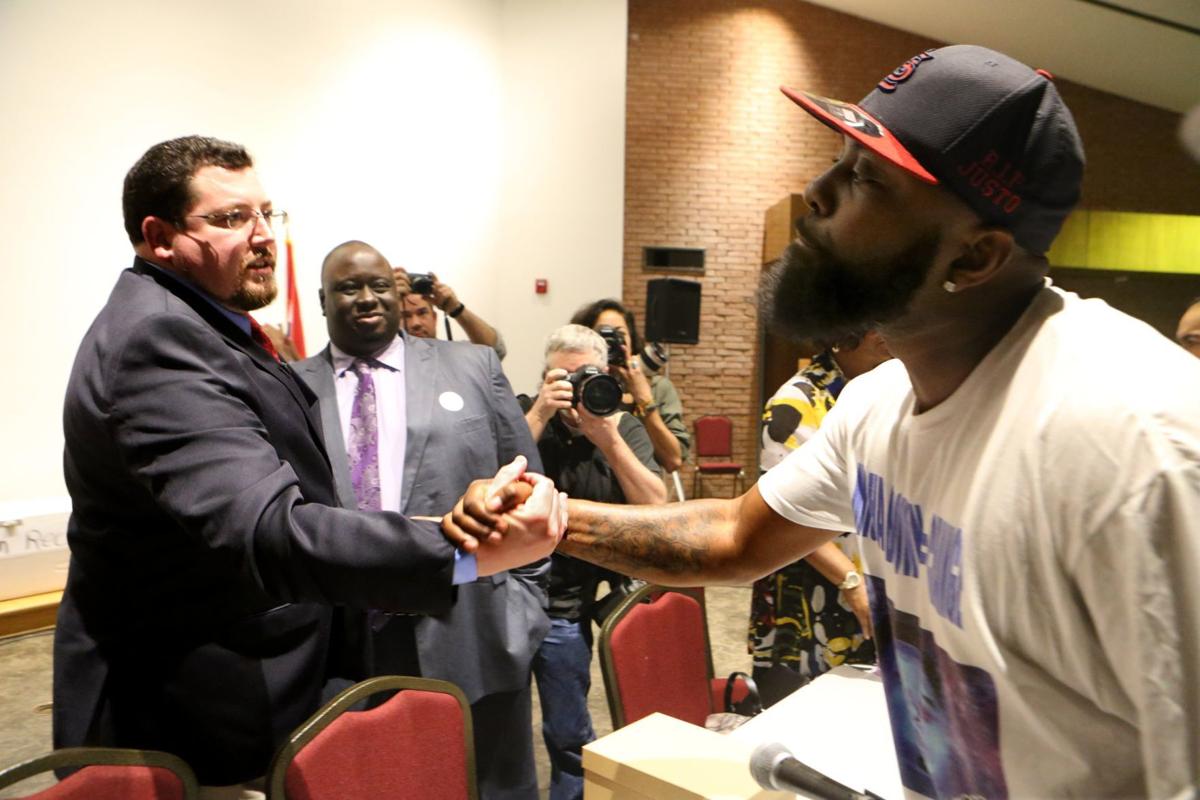 ST. LOUIS • Ferguson police officers received their first training session Tuesday on the 2016 Justice Department consent decree and should soon receive more training, officials said.
The training began at the morning roll call, officials said during a quarterly status conference on the decree Tuesday in U.S. District Court. 
"We think it went very well," Apollo Carey, Ferguson's city attorney, told U.S. District Judge Catherine Perry.
More training should follow on the use of force by police and policies covering body cameras and in-car cameras, officials said. Other policies are still being finalized.
Natashia Tidwell, who leads the independent monitoring team, said auditors would be looking at 78 use of force reports and 1,900 arrest reports generated between January and June.
The consent decree resulted from the protests that followed the 2014 fatal shooting of Michael Brown in Ferguson and a Justice Department investigation that faulted Ferguson's police and municipal court practices.
The next status conference will feature comments from the public. A community meeting with Tidwell is scheduled for Wednesday from 6 to 8 p.m. at Ferguson City Hall, according to the monitor's website, fergusonmonitor.com.