ST. LOUIS • The owner of a Festus nursing home who admitted stealing more than $667,000 from Medicaid was sentenced in U.S. District Court on Friday to 41 months in prison, the maximum under federal sentencing guidelines.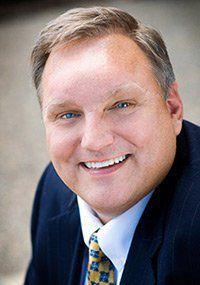 Johnnie Mac Sells, 53, spent most of the money on strippers, gambling, pet care and country club fees, according to the charges against him. He pleaded guilty in April to two counts of health care fraud. Sells will be on supervised probation for three years after his release. He also must pay back the money.
Conditions got so bad at Benchmark Healthcare in the summer of 2016 that the state needed to rescue 60 residents. A Post-Dispatch investigation later showed how the nursing home on Highway TT became a dirty and dangerous place as Sells, its president, faced a mountain of debt.
"It is incomprehensible to believe he was doing these things knowing full well the residents, the most in need of support and care" were being denied medicines and food and living in a facility in need of maintenance, said Judge John A. Ross.
Sells' attorney, Adam D. Fine, had asked the judge for a 33-month sentence prescribed in federal guidelines for the amount of money stolen. He told the judge that Sells has several health problems and cooperated with the government during his prosecution.
But Ross sided with assistant U.S. Attorney Dorothy McMurtry that the harm caused was significantly greater than in a typical health care fraud case.
Sells said, "I want to apologize to everyone who was negatively affected by my poor decisions." He said he would work for the rest of his life to redeem himself.
Sells is still facing charges of domestic assault and sexual misconduct in St. Charles County, but any prison term should run concurrent with his federal time, Ross said.
There is nothing left of the nursing home empire, Legacy Health Systems, established in 1938 in southeastern Missouri by Sells' grandmother, Clara Sells.
The business had expanded into a $100 million company with 2,000 patients and 1,600 employees in 27 facilities across Missouri, Kentucky and Tennessee before its collapse.
In recent years, Legacy sold almost all of its assets or had them seized by creditors. The Festus location was one of three homes left in the company's portfolio. At the time of the Benchmark closing, about 200 residents lived at its two remaining facilities in Sikeston, Mo., and Puryear, Tenn.
Other members of the Sells family later bought the Sikeston home out of foreclosure; the Puryear home also has a new owner.