FRANKLIN COUNTY • The final suspect in the death of a man who worked as a drug counselor was sentenced to 45 years in prison on Friday, according to The Missourian newspaper.
Blake S. Schindler, 20, was sentenced in the death of Kenneth Allen Jr., 70. Allen was found dead and hogtied in his Franklin County home near Washington, Mo., on Nov. 3, 2016.  A jury convicted Schindler in August.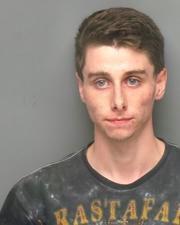 On Friday, Judge Michael S. Wright sentenced Schindler to 30-year prison terms for second-degree murder and 30 years for robbery, the newspaper reported. The sentences will run concurrently, or overlap.
Schindler also was sentenced to 15 years for burglary, which will be tacked on at the end of the 30-year term, for a total 45 years. He also got a five-year sentence for felonious restraint; that sentence will overlap the burglary sentence.
Previously in the case, two defendants -- Timothy D. Wonish, 33, and Whitney D. Robins, 31 -- pleaded guilty of involuntary manslaughter and were sentenced to seven years. They were from Union.
Schindler, when arrested in 2016, was living in Union, but while he was awaiting trial he was living under house arrest. Online court records list Schindler's address as the 5500 block of Fireleaf Drive in the Oakville area of south St. Louis County.
Parks eventually retired. After his retirement, the newly elected prosecutor of Franklin County, Matt Becker, charged Schindler with the four felonies that a jury convicted him of in August.