UPDATED on Tuesday with booking photo and additional details.
ST. LOUIS —  The driver who fled police and caused a six-car pileup in north St. Louis has died of his injuries, police said Tuesday.
Silas Smith, 29, died at a hospital after being thrown from a vehicle in the crash about 11:25 a.m. Monday near North Broadway and East Taylor Avenue.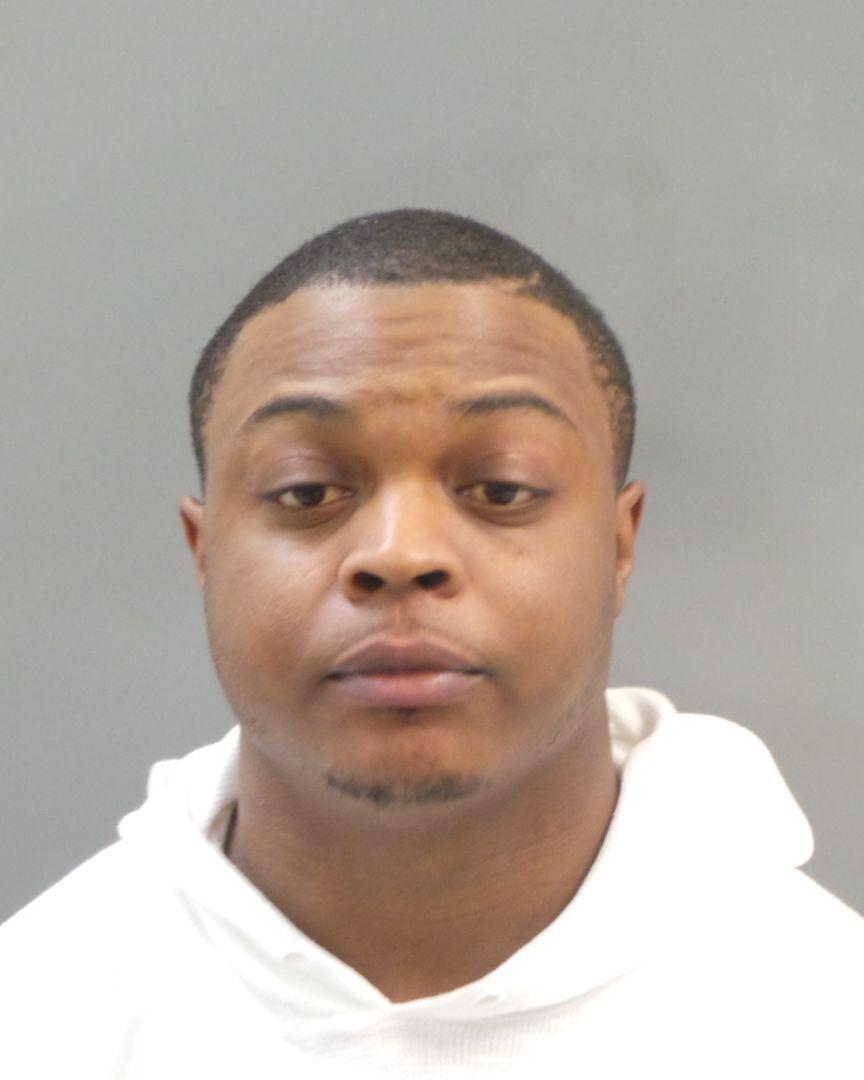 Smith lived in the 4500 block of Anderson Avenue in St. Louis.
Three other motorists were hurt, including a 28-year-old woman in critical condition. Two drivers and one passenger were not injured, authorities said. In all, six vehicles and seven people were involved in the chain-reaction crash. In the hours afterward, fire officials had reported that eight people were hurt.
Police said Smith was driving a 2020 Dodge Challenger that ran a red light as he fled officers. His car was hit on the side.
The events started when tactical officers spotted a suspicious car on the lot of Speedie gas station, at 8880 North Broadway. The lot, authorities said, has "a history of gun violence and drug transactions."
Smith was parked at the pumps but was not purchasing gas, police said. His car had dark tinted windows and a dark tinted plate covering temporary tags, police said. When officers passed the gas station a second time, Smith drove away and they tried to stop him, police said.
The car pulled to the side of the street but then sped south on North Broadway. Officers "spiked the vehicle" about two blocks to the south, police said in a statement, but the driver kept going. No officers followed on the ground, but a police helicopter followed and gave updates on the car's location. 
Smith's car was heading south on North Broadway when he ran the red light at East Taylor Avenue, police said. In the intersection, Smith's car was hit by a 2020 Jeep Cherokee that was turning north onto North Broadway from East Taylor. Smith's car hit another car, which started a chain-reaction crash with three other cars.
Police found a large bag of suspected narcotic capsules in Smith's hooded sweatshirt, and a "bag of a powdery substance suspected to be narcotics," authorities said. Police also recovered a handgun.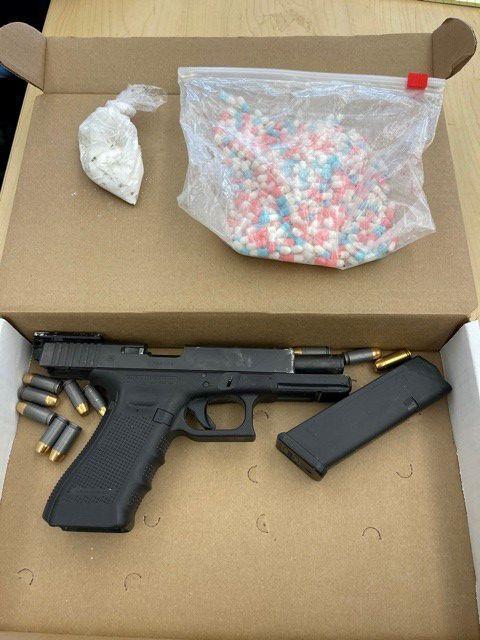 Smith's criminal history includes a guilty plea in 2018 for drug possession and unlawful use of a weapon in Florissant and a guilty plea in 2016 for resisting arrest and drug possession in St. Louis city. 
Smith was sentenced to five years in prison for the St. Louis case and seven years for the St. Louis County case, but judges in each jurisdiction suspended the sentence and put Smith on probation instead, according to court records. He was put on five years' probation in the county, and three in the city.
Conditions of probation included that Smith forfeit any weapons and undergo random drug testing. Online court records show that Smith in 2019 petitioned the St. Louis County Circuit Court to have his probation end early, and Circuit Judge Brian May agreed. In St. Louis city, Judge Elizabeth Hogan determined that Smith had successfully completed his probation and closed the case.